Plant Propagation Workshop
October 25, 2023 5:00 PM – 7:00 PM
Foundations Lab, Main 401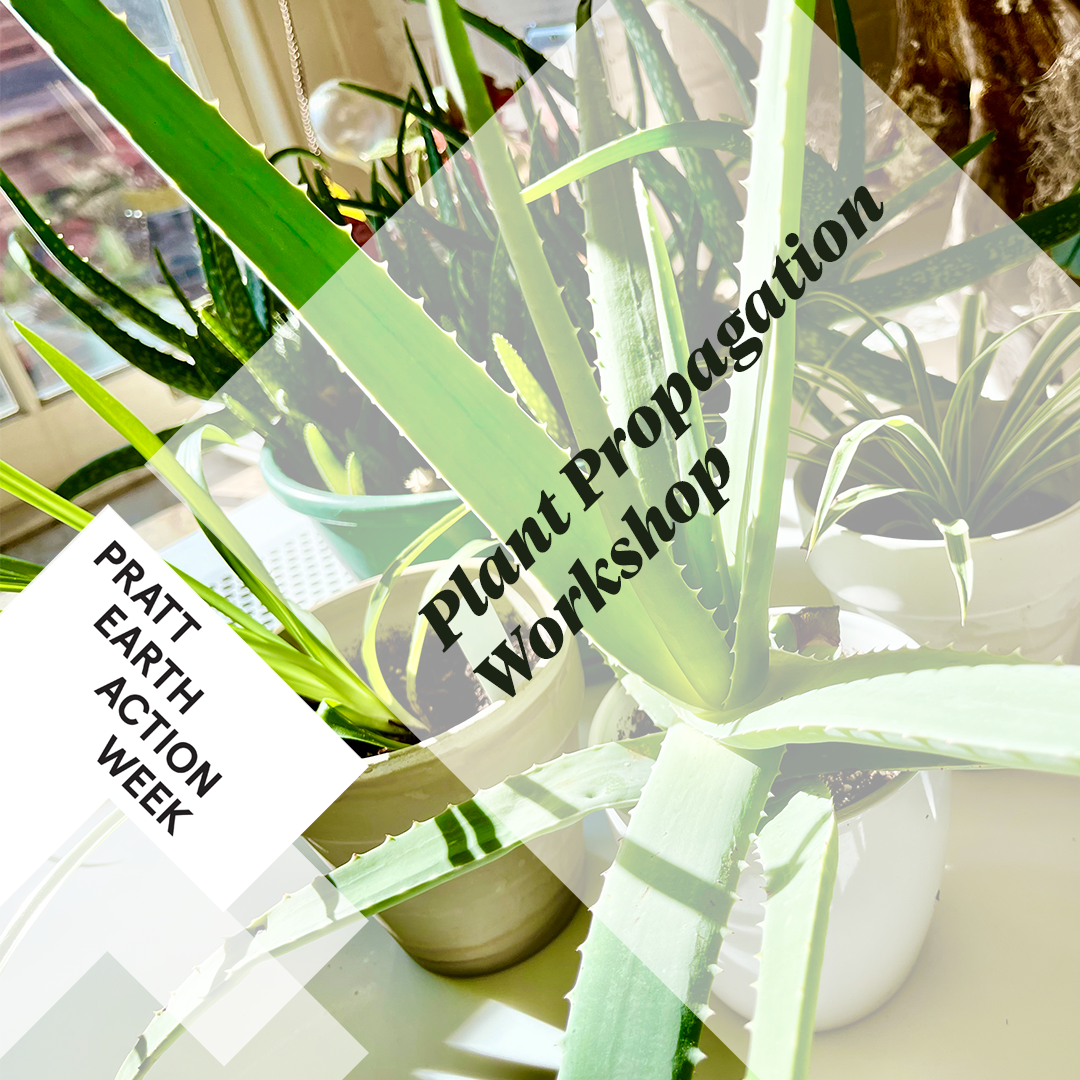 For this hands-on workshop, participants will learn some basics of how to propagate new houseplants from existing ones. We will cover examples of how to start a new plant from a cutting, and how to split overgrown plants to make new ones. Participants will leave with a new potted plant provided by the lab.
Participants are also welcome to bring in overgrown plants for advice or repotting, but this is not required. The lab supplies soil, tools and pots.
All Pratt students, staff, and faculty are welcome to attend, but seats are limited.