Paolo Veneziano and Santa Chiara: Representing Devotional Experience for a Fourteenth-Century Venetian Convent
September 29, 2021 5:30 PM – 6:30 PM
Online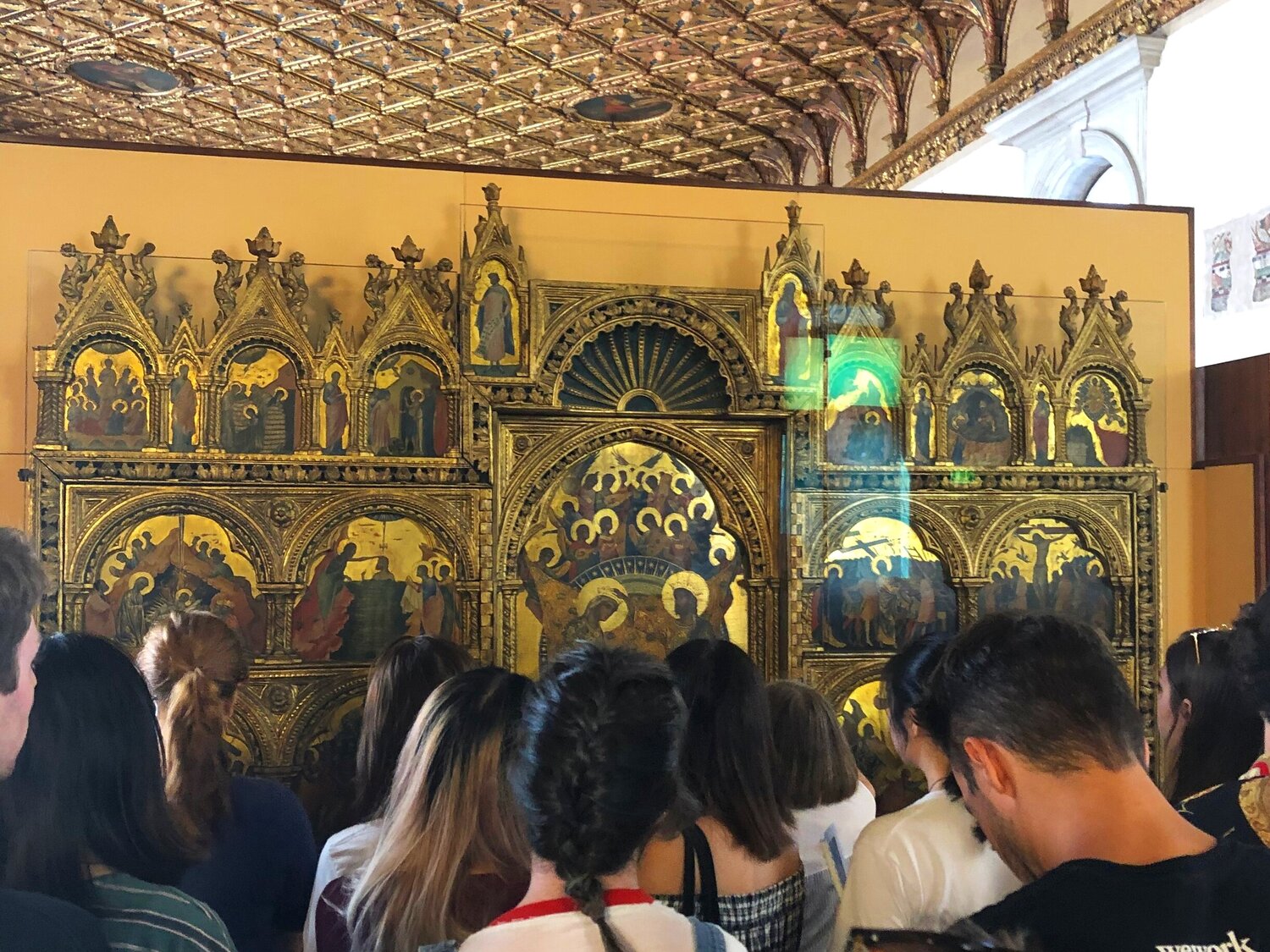 Pratt in Venice studies the Santa Chiara Polyptych annually at the Gallerie dell'Accademia in the context of the history of Venetian painting and materials and techniques of Venetian art. In this special lecture, art historian John Witty will illuminate this masterpiece in the context of its fourteenth-century Franciscan convent.
The work of the fourteenth-century master Paolo Veneziano is receiving renewed attention. The Santa Chiara Polyptych is currently undergoing a Save Venice, Inc.-sponsored conservation campaign. He is the subject of the exhibition Paolo Veneziano: Art & Devotion in 14th-Century Venice, currently on view at the J. Paul Getty Museum, Los Angeles. The exhibition features the reconstruction of a devotional triptych and works in a variety of media that situate Paolo Veneziano's art in the multicultural context of fourteenth-century Venice.
John C. Witty III specializes in the visual culture of trecento Venice and is a specialist of the work of Paolo Veneziano. He was the 2018–2020 Anne L. Poulet Fellow at the Frick Collection. This work directly led to the publication in 2021 of Paolo Veneziano: Art & Devotion in 14th–Century Venice, co-authored with Laura Llewellyn, which accompanies the Getty Museum international loan exhibition of the same name now on view from July 13–October 3, 2021. Witty is a Ph.D. candidate in art history at Emory University.
The event is free and open to the public, but registration is required.
Register here: https://pratt.zoom.us/meeting/register/tJAlcu2pqD0jHtFmmethpVPCsn-lx4dwH7XM
Image: Pratt in Venice examining the Santa Chiara Polyptych by Paolo Veneziano in the Gallerie dell'Accademia, Venice, 2019. (photo: Joseph Kopta)