Opening Reception: Field / Site-in-Process
November 21, 2019 5:00 PM – 7:00 PM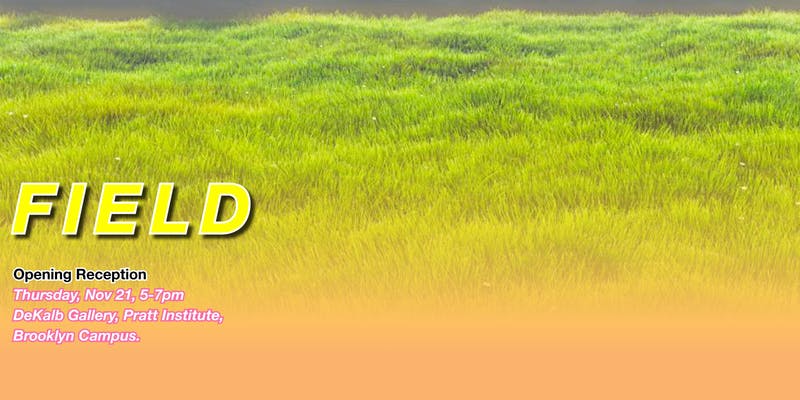 Please join us for the opening reception for Field / Site-in-Process, a collaborative studio, exhibition, and research within Expanded Field practices.
Organized by Mrinalini Aggarwal, AICAD Fellow in Fine Arts, and co-hosted by Ane Gonzalez Lara, Assistant Professor in Architecture, and Swati Piparsania, AICAD Fellow in Design, this series offers students, faculty and interdisciplinary practitioners shared spaces for experimentation and process-based inquiry.
Addressing a variety of themes at the intersections of ecology, politics, technology, objects, environments and the body, the exhibition features process collaborations between students and faculty across nine departments at Pratt and a host of invited artists, musicians, designers, educators and critical researchers. Workshop facilitators include Amanda Huynh, Analia Segal, Ana Maria Farina, Dawn Weleski, Erica Morawski, Jean Shin, Judit Torok, Marshall Trammell, Naomi Safran-Hon, Natalia Ivanova Mount, Natalie Moore, and Rosemarie Fiore.
Field / Site-in-Process is co-sponsored by the Office of the Provost, the Fine Arts department, the Creative Writing department, and the Center for Teaching and Learning, Pratt Institute, NY.
The event is free and open to the public. RSVP recommended.