New York's Historic Cemeteries: Conservation and Community Engagement
November 13, 2020 6:00 PM – 7:00 PM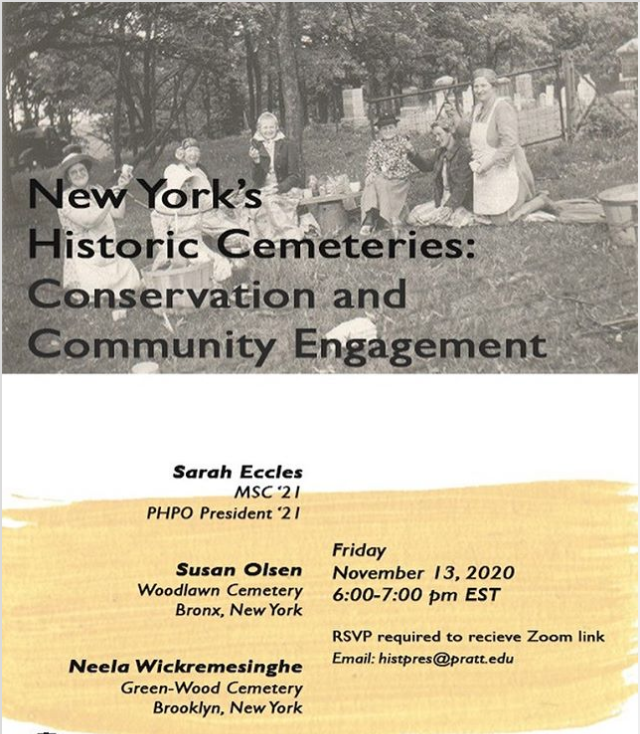 Would you like to spend your Friday night in a historic New York cemetery?
.
In the 19th and early 20th century it was common to spend your free time amongst the entombed. Cemeteries were used as public parks, families had picnics in them and even bought tickets to gain access to special events! Today, spending time in cemeteries might seem strange to us but many cemeteries take great care to preserve their historic sites and have tremendous programming to give the *living* public access to their grounds.
.
Join Pratt Historic Preservation to learn more about historic cemeteries with Director of Restoration and Preservation at Green-Wood Cemetery Neela Wickremesinghe and Director of Historic Services at Woodlawn Cemetery Susan Olsen. Susan and Neela are going to be discussing the conservation of @thewoodlawncemetery and @historicgreenwood, their programming and how these cemeteries became the destinations they are today! PHPO President Sarah Eccles will be moderating the event.
.
Email histpres@pratt.edu to RSVP and receive the zoom link!