Mid-Autumn Festival
September 9, 2022 5:00 PM – 9:00 PM
Rose Garden, Brooklyn Campus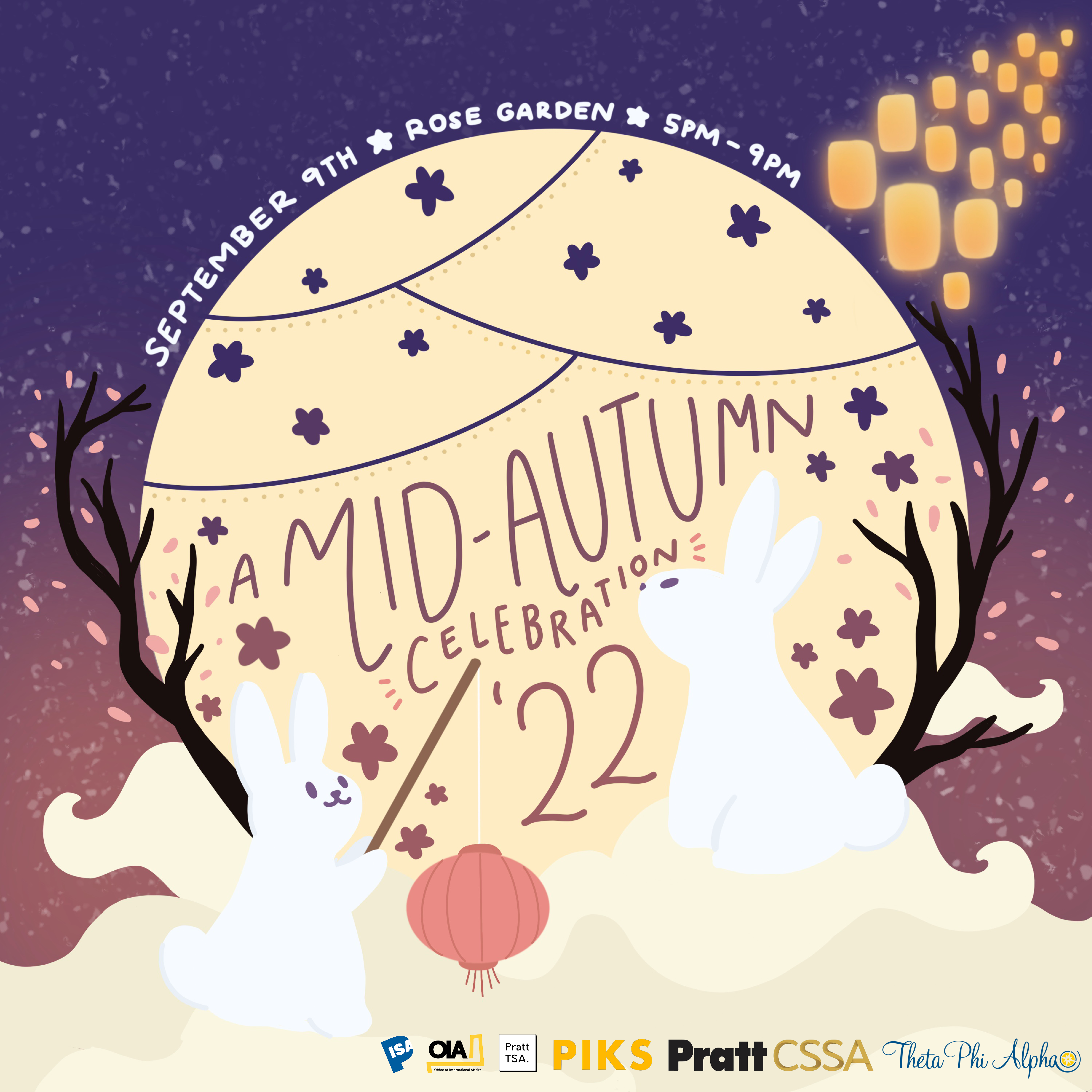 The Mid-Autumn Festival is an annual festival celebrated by many East and South East Asian people that signifies the end of the autumn harvest.
Join us for a festive evening of free mooncakes, songpyeon and other traditional snacks and drinks from around the world to celebrate the Mid-Autumn Festival. Learn about how different cultures celebrate during this prosperous time by participating in our activities. At 7pm, we will be screening the Studio Ghibli movie, The Tale of Princess Kaguya and enjoy the viewing of the moon together.
This event is a collaboration between PISA, CSSA, TSA, PIKS, OIA and Theta Phi Alpha to recreate an event on campus for Pratt students who are unable to celebrate it at home. We also hope to introduce its cultural significance to the larger Pratt community who might be unfamiliar with this event.