Made In NYC Week: Organized by the Pratt Center's MINYC initiative
October 2 – October 9, 2020 10:15 AM – 3:00 PM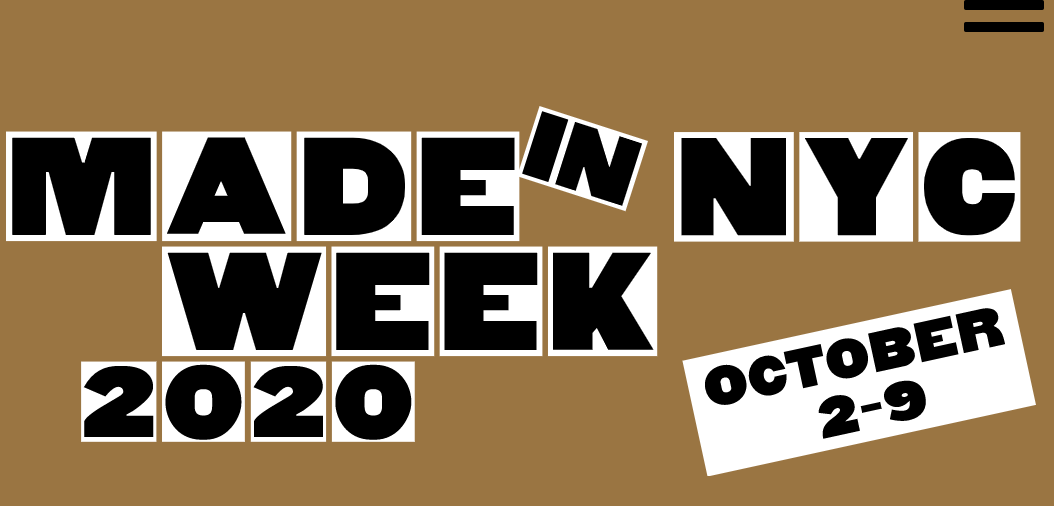 Made in NYC Week is an annual celebration of New York City's vibrant and essential manufacturing community. We amplify the products and stories of more than 1,400 member companies that hail from the five boroughs and produce everything from airplane parts to craft whiskey and zippers.
View the recap of MINYC Week 2019 HERE.
In a year of unprecedented challenges, New York's manufacturers have offered no shortage of innovative solutions. They rapidly pivoted their production to provide masks, face shields, and hand sanitizer to essential workers and activists on the ground. They persisted through difficult circumstances, fighting valiantly to keep their doors open and carry on with creativity and motivation. And throughout it all, they've kept their eyes on the future, ensuring that, as cities reopen, we're not simply bouncing back, we're building better.
Made in NYC Week 2020, the third annual celebration of NYC's manufacturing community, may be virtual due to COVID-19, but the spirit remains the same: to honor the resilience of New York's makers and entrepreneurs, and to remember that we're all in this together, even as we navigate uncharted territory.
Made in NYC Week 2020 will explore the challenges local makers grappled with this year: a global pandemic, climate change, and systemic barriers and inequality. Our virtual experiences will highlight Made in NYC members' inspiring innovations and elevate the voices and stories of BIPOC manufacturers.