Long Table: A Conversation
November 14, 2018 6:30 PM – 8:30 PM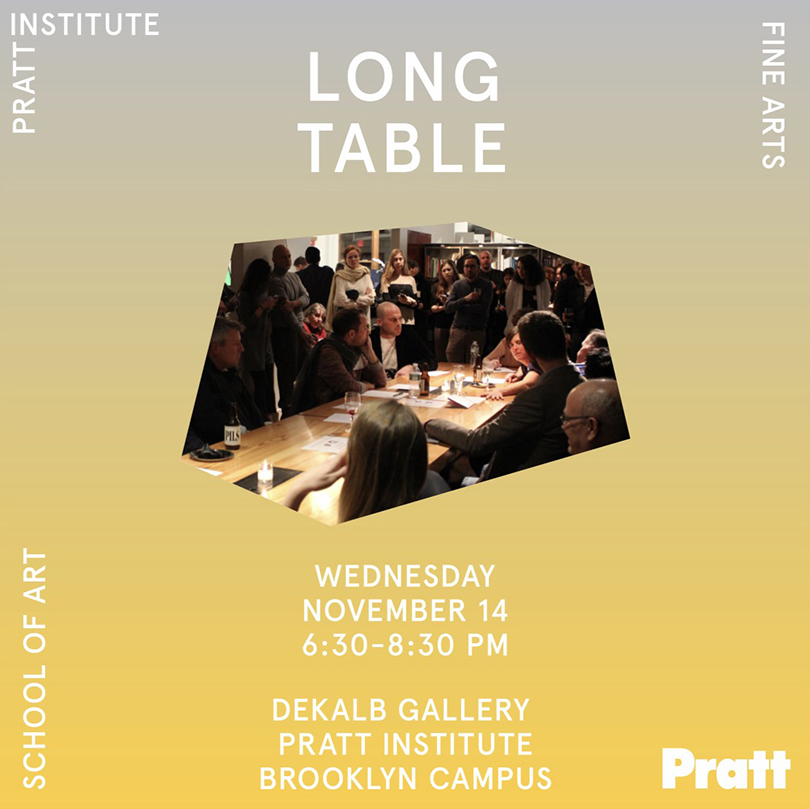 The Fine Arts Department invites you to a Long Table conversation on the creation of safe and shared public space. This is the first in a series of public forums initiated by School of Art Visiting Fellow, Shaun Leonardo and AICAD Fellow, Mrin Aggarwal.
The Long Table format was developed by artist Lois Weaver to experiment with participation and public engagement by re-appropriating the dinner table as a public forum for informal conversations on serious topics.
The intention is that this first forum, and those that follow, create space on campus for generating conversations around issues that concern both our Pratt community and the global community in which we live. The specific nature of these conversations emerges from prompts that offer community members the agency to collectively determine what these issues are. The events are performative in nature and designed to create the conditions for inclusive, non-hierarchical dialogue in order to enable meaningful and sustainable engagement.
The event is free and open to the public
RSVP recommended