Killjoy: A Feminist Lecture-Performance
February 26, 2020 1:30 PM – 2:30 PM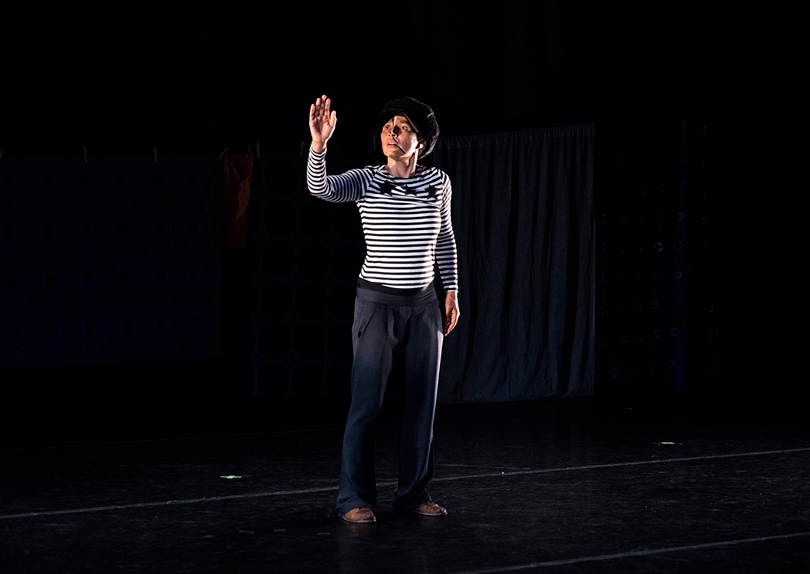 For Pratt members only
Killjoy: A Feminist Lecture-Performance by Oxana Chi (Germany/Nigeria), dancer-choreographer, curator, filmmaker & Dr. Layla Zami (France/Martinique), interdisciplinary artist and scholar, Visiting Assistant Professor at Pratt Institute.
In this poetic lecture-performance, we learn about two innovative women: the French artists-activists Claude Cahun and Marcel Moore who inspired the surrealist art scene in 20th Century Paris. What can we learn from their biography and creativity? Why are these women often missing in art history? How can contemporary performance (dance and sound) help us to reflect about the past from a present perspective? Following the performance, there will be a Q&A with guest artist Oxana Chi.
Choreography, Dance, Soundtrack: Oxana Chi
Talk: Layla Zami
This session is part of Prof. Layla Zami's class Cultures of Memory. Pratt members (students, staff, faculty) interested in attending are welcome. Please RSVP at lzami@pratt.edu.
*Killjoy was originally commissioned by Prof. Lann Hornscheidt, Center for Transdisciplinary Gender Studies, Humboldt-University Berlin.