Jazz Performance with William Parker
November 21, 2019 6:30 PM – 8:30 PM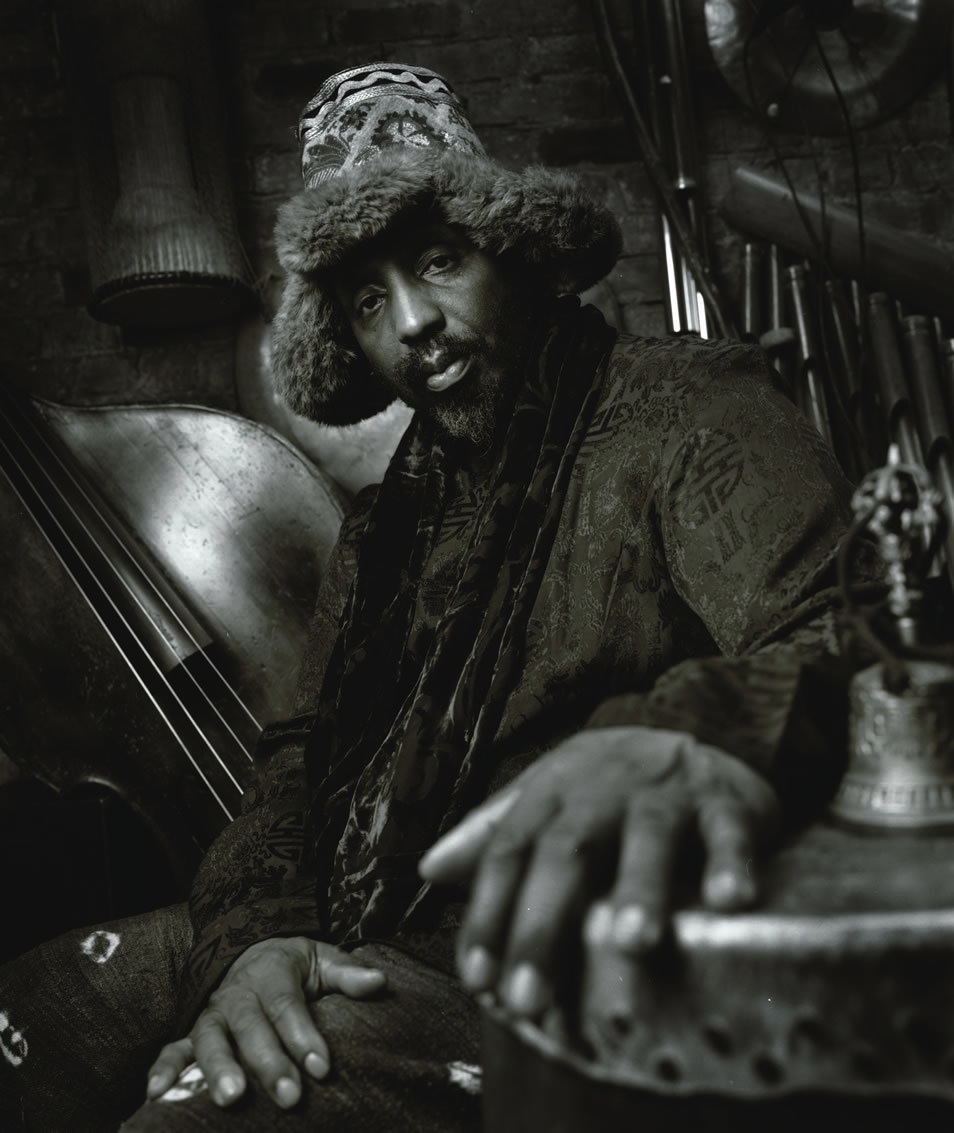 In conjunction with the exhibition Talking to Action we present: William Parker's Universal Tonality, Chapter 4: Sound, Movement, and Color
Performance by William Parker and readings by Francis Bradley, Associate Professor of Social Science & Cultural Studies at Pratt Institute. Bradley will be reading from his forthcoming biography, Universal Tonality: The Life and Music of William Parker.
Performers include:
William Parker (strings, bamboo, and brass gongs) with Daniel Carter (alto, tenor & soprano sax, clarinet, flute and trumpet); Rachel Housle (percussion); Anne Humanfled (aquasonic, percussion); Jin Hi Kim (komungo); Stelios Mihas (guitar); Patricia Nicholson (dance); Jeff Schlanger (aquasonic, didgeridoo).
William Parker is a bassist, improviser, composer, writer, and educator from New York City, heralded by The Village Voice as, "the most consistently brilliant free jazz bassist of all time." In addition to recording over 150 albums, he has published six books and taught and mentored hundreds of young musicians and artists.
Free and open to the public.
---
Talking to Action: Art, Pedagogy, and Activism in the Americas investigates contemporary, community-based social art practices in the United States and Latin America while attempting to build a direct dialogue with artists and researchers across the hemisphere to discuss shared concerns, issues and art practices. On view through December 14, 2019.
The exhibition is curated by Bill Kelley, Jr., Curator and Lead Researcher. Karen Moss is Consulting Curator. Talking to Action is organized by Ben Maltz Gallery at Otis College of Art and Design as part of Pacific Standard Time: LA/LA, and managed as a traveling exhibition by Independent Curators International (ICI). The exhibition and tour are made possible, in part, with the generous support of the Getty Foundation, PST: LA/LA presenting sponsor Bank of America, the ICI Board of Trustees and ICI's International Forum.
Image courtesy of William Parker