Japan Summer Course (School of Design) Reception
October 22, 2019 5:00 PM – 7:00 PM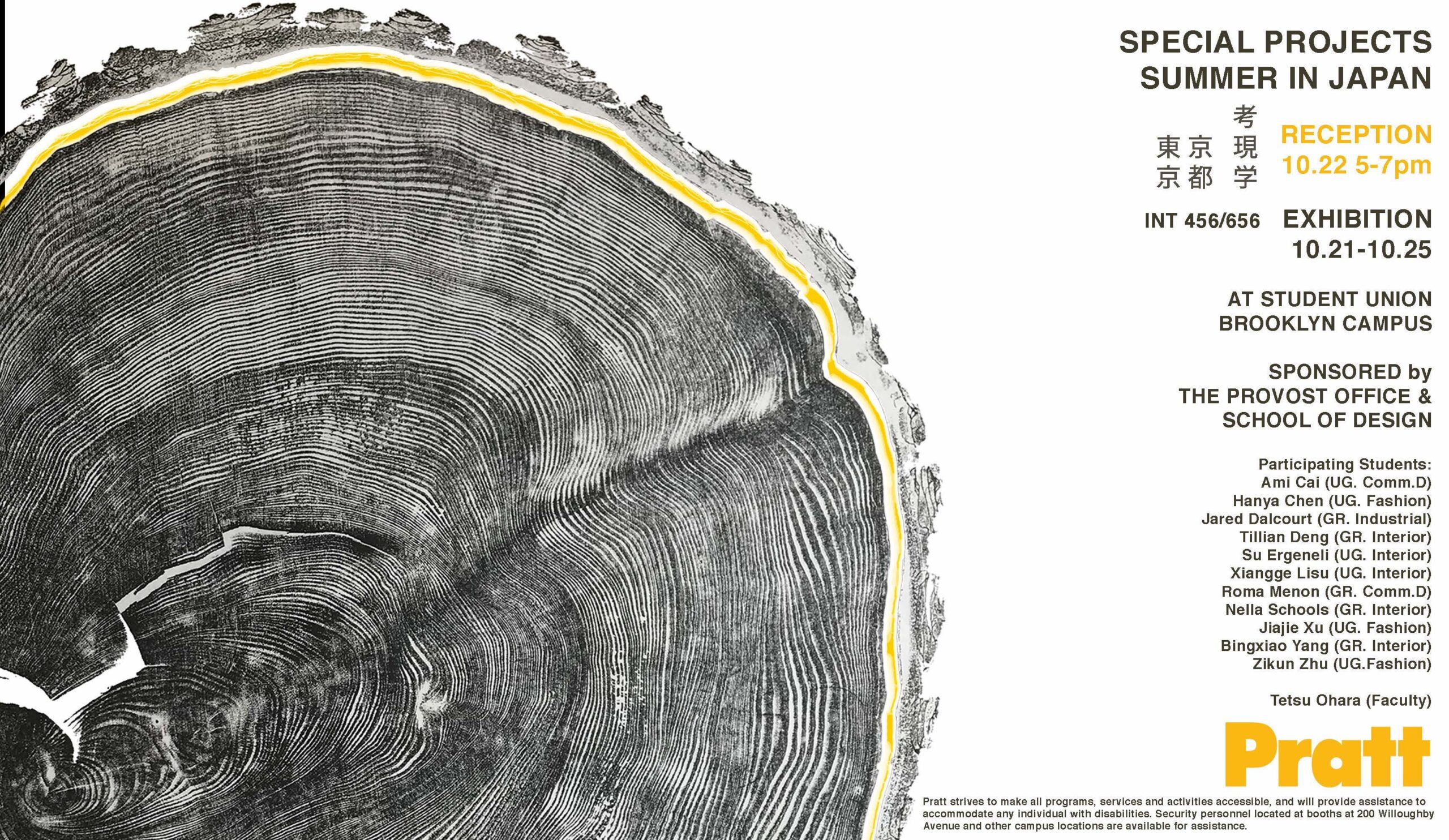 Inaugural Display/Reception/Presentation
for the Summer Study Course (Int456/656) in Japan.
During the reception, selected students will present their design proposals.
The course was called GATHER, IMMERSE, INSPIRE.
From the observation in Japan, each student formulated a question/problem to solve.
After returning to Brooklyn, they had two weeks to generate a design proposal for their chosen subject.
Their proposal is aimed at Japanese social/spatial issues or solutions found during their visits in Tokyo & Kyoto from their foreign vantage point and provide innovative and pragmatic solutions or adaptations.
Visiting locations included both contemporary and traditional: Issey Miyake lab, Muji Hotel/Headquarter, Kengo Kuma Associates, Amazon Japan Headquarter, TeamLab and Ryoanji, Nezu Museum, Nanzenji, etc.
Pre-Design Mid Presentation took place in Roppongi Design Lounge, Tokyo in June 2019.
This Int 456/656 is open to all School of Design students (both undergrad/grad).
(The students' work will be displayed between 10.21-10.25.)
This event is co-sponsored by the Provost Office and School of Design and is open to the public.