Investing in Black Brooklyn: From Colonization to Gentrification in District 35
February 27, 2023 6:00 PM – 8:00 PM
Higgins Hall, Pratt School of Architecture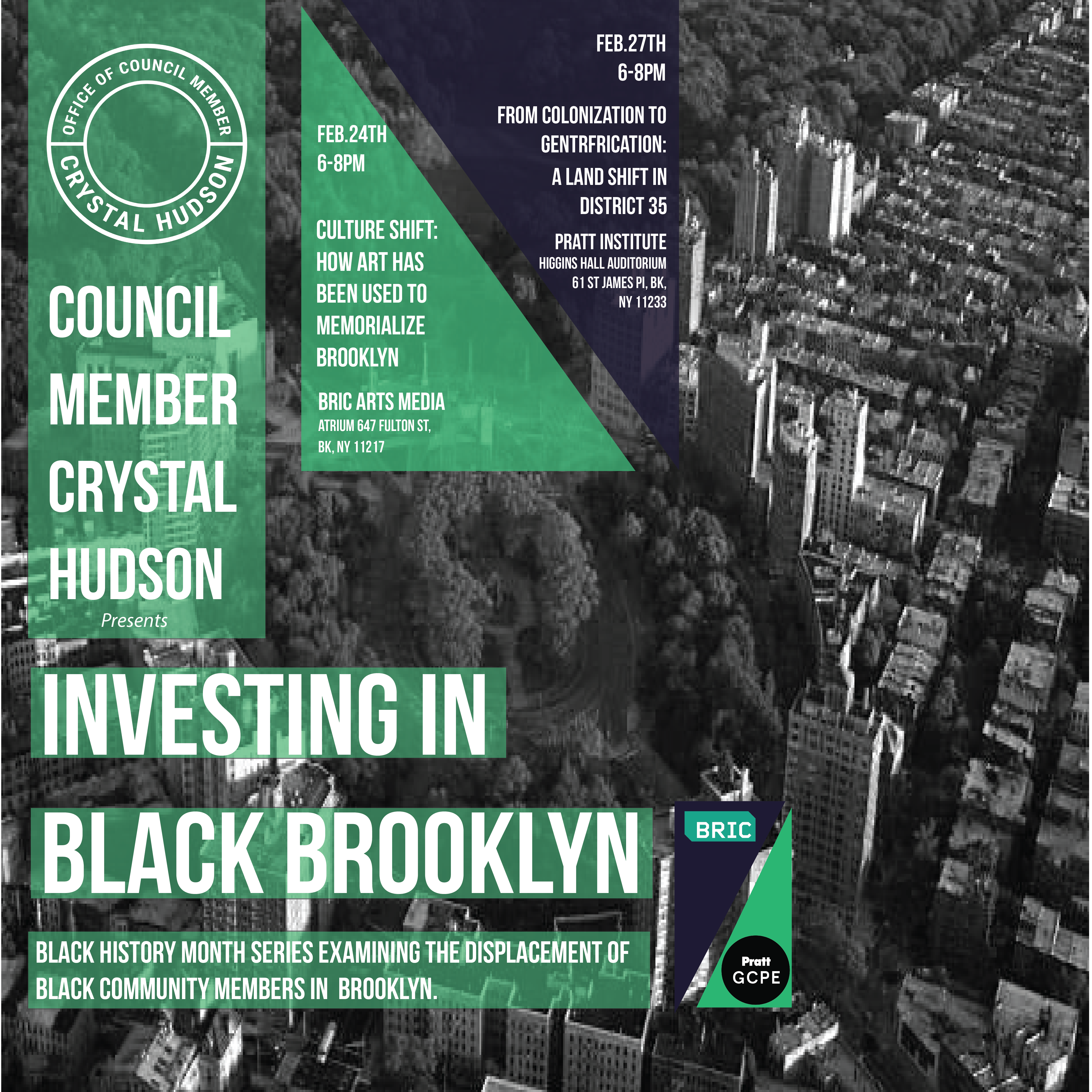 Open to the public and Pratt, all attendees must RSVP in advance. Presented in partnership with Pratt GCPE, City Council Member Crystal Hudson's office, BRIC Media
Speakers:
Crystal Hudson, Council Member, District 35
Tara Duvivier, Senior Planner, Pratt Center for Community Development
Barika Williams, ED, Association for Neighborhood and Housing Development
Ron Shiffman, Professor, Pratt Graduate Center for Planning and the Environment
In celebration of Black History Month, we come together to explore the historical and current influences of gentrification and consider contemporary initiatives for land use that could help us chart a new, more just and equitable path towards sustainable community. As New Yorkers continue to navigate an ever-tightening housing crisis, Black Brooklynites are leaving their longtime neighborhoods at alarming rates. In places like Clinton Hill, Fort Greene and Bedford-Stuyvesant the cultural fabric of these historically Black communities are quickly changing. In District 35 the Black population has decreased by 20% in the last decade. Longtime residents, then, are left wondering how to make space for their new neighbors while simultaneously navigating the consequences of gentrification. Join us for this discussion followed by an open Q&A.