INTtalk: Little Island in Big City with Miyoung Song-Carroll
April 5, 2023 6:00 PM – 7:00 PM
Online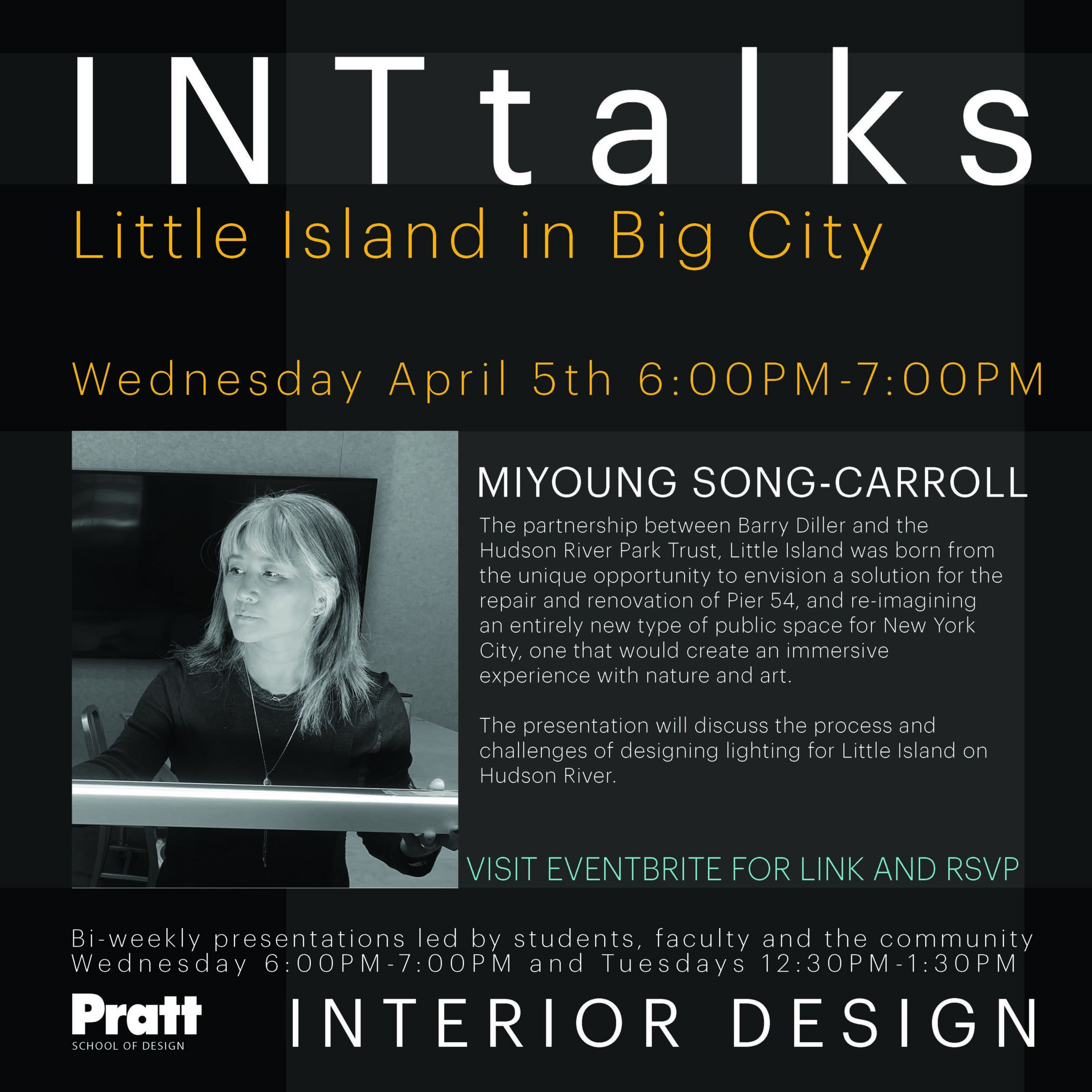 The partnership between Barry Diller and the Hudson River Park Trust, Little Island was born from the unique opportunity to envision a solution for the repair and renovation of Pier 54, and re-imagining an entirely new type of public space for New York City, one that would create an immersive experience with nature and art.
The presentation will discuss the process and challenges of designing lighting for Little Island on Hudson River.
Little Island AWARDS + RECOGNITION
2022 IESNY Lumen Award of Excellence
2022 IES Illumination Award of Merit
2022 Architecture Magazine Honor Award Exterior Lighting
2022 NLB Tesla Award Special Citation
2022 Honor Award Exterior Lighting Architect Magazine
2022 Project of the Year Finalist – Best Landscape/Urban Development Engineering News Record
2022 Best Landscape/Urban Development Engineering News Record
Miyoung Song-Carroll is with Fisher Marantz Stone architectural lighting design firm in New York and has been practicing lighting design for over 17 years completing hospitality, health care, institutional, museum, residential, corporate and landscape projects, both domestic and internationally. Sustainability, human impact and well-being are always a key focus in her work and represented in each of her projects.
She is the recipient of numerous lighting design honors from IESNY Lumen Awards program for her various interior and exterior, domestic and international projects. Her recent completed works include Hardrock Casino in Atlantic City, and Little Island in NYC. She is also a Part-Time Lecturer at Parsons School of Design teaching architectural lighting design.
Miyoung holds a BFA in Sculpture from Hong-Ik University in Seoul, Korea and MFA in Sculpture and MS in History of Arts from Pratt Institute, Brooklyn, NY.