Internal Event
International Education Week (IEW) 2022
November 14 – November 18, 2022 9:00 AM – 8:00 PM
Online and Hybrid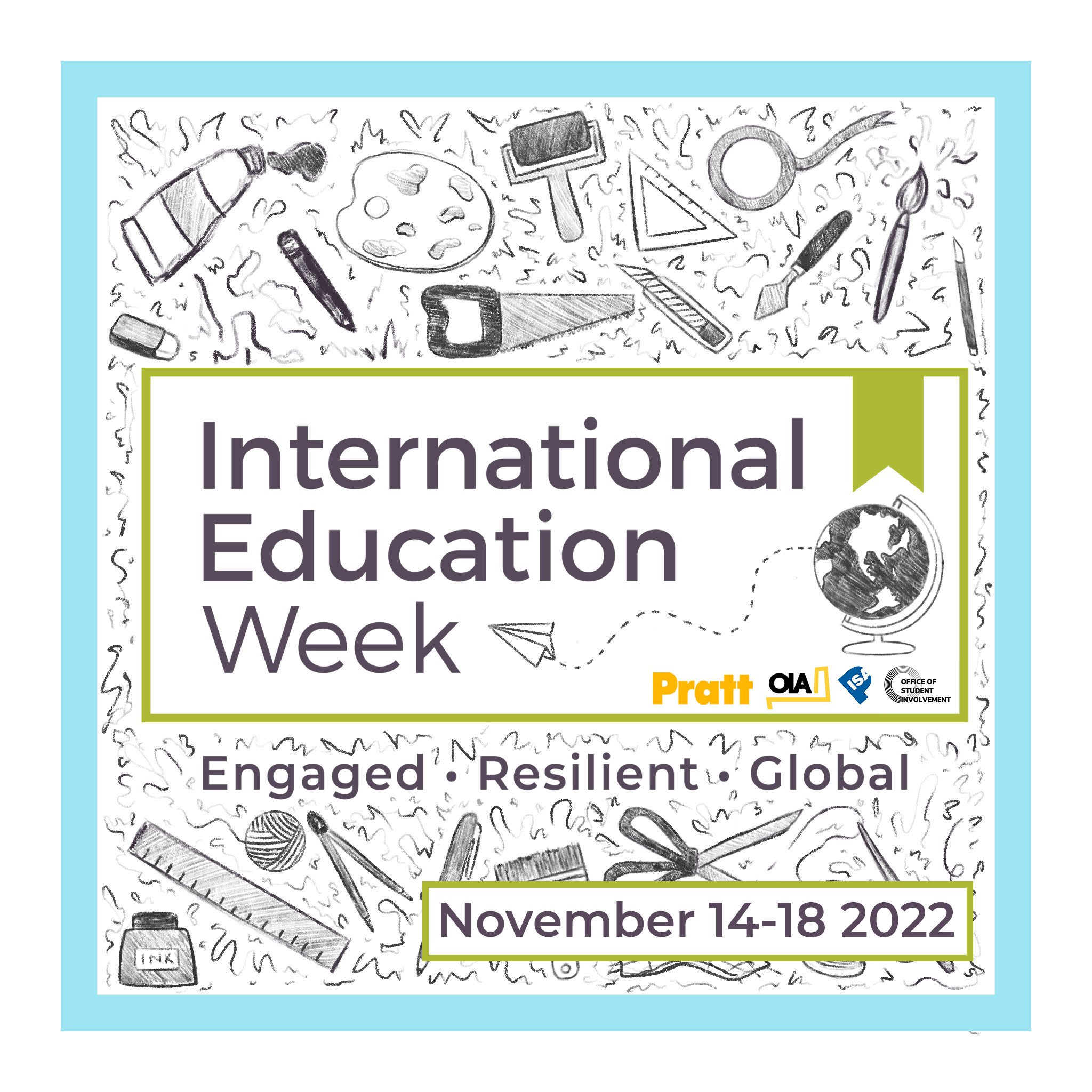 International Education Week, November 14-18, 2022
International Education Week (IEW) is a week-long celebration organized by the Office of International Affairs (OIA), Pratt International Students Association (PISA), and the Office of Student Involvement (OSI) with much support from our valued co-sponsors and contributors in the campus community.
IEW is celebrated nationally November 14-18 as a joint initiative from the U.S. Department of State and the U.S. Department of Education, recognizing the benefits of international education and exchange worldwide.
We are pleased to share this year's schedule of virtual and in-person programs for IEW Please review the detailed schedule in the link below and follow @pratt_oia and @prattpisa on Instagram for event updates and additional IEW content.
Link to full schedule: https://docs.google.com/document/d/1LVFHi6CsAk0G8iJ4ySLsUPyioggoVegb4IUsis9gWns/edit?usp=sharing
Additional links on Engage