Interdisciplinary Sustainable Design Pedagogy: Board Game Development (Pratt Earth Action Week)
October 20, 2022 12:30 PM – 2:00 PM
Pratt Institute, Brooklyn Campus | 200 Willoughby Avenue Brooklyn, NY 11205 | Steuben Hall 416 / 417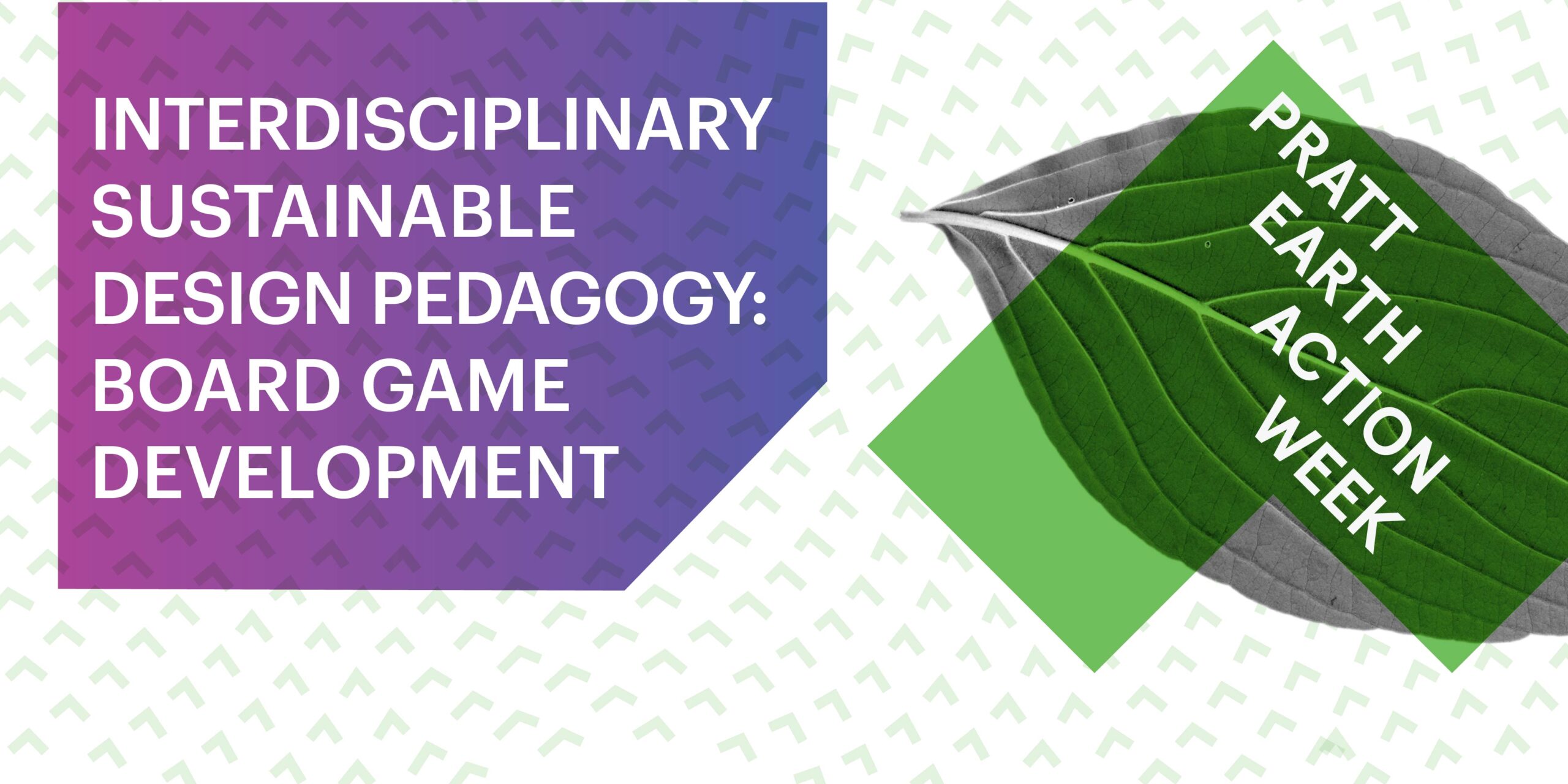 Sustainable Board game Development – BioBrains, Ocean Keeper, Climate Countdown, Foodprint and CityMaker/City Breaker
This event will be highlighting the design process of board game development for Packaging Identities and Systems Design program students who developed sustainability themed games. Participants will be invited to playtest the game prototypes.
Presenters: David R Burke, Assistant Chairperson of Graduate Com D; Visiting Associate Professor
Event Sponsors: Pratt School of Design/ Communication Design, Packaging, Identities and Systems Design
Location(s):
Game presentations 12:30-1:00pm (STEUBEN 417) followed by playtesting prototypes from 1-2pm (STEUBEN 416).
To RSVP and for more information:
https://tinyurl.com/2a6cvtya