GCPE Thesis, Capstone, and DPC Presentations: CITY AND REGIONAL PLANNING – Thesis 2
December 13, 2022 5:00 PM – 8:00 PM
Online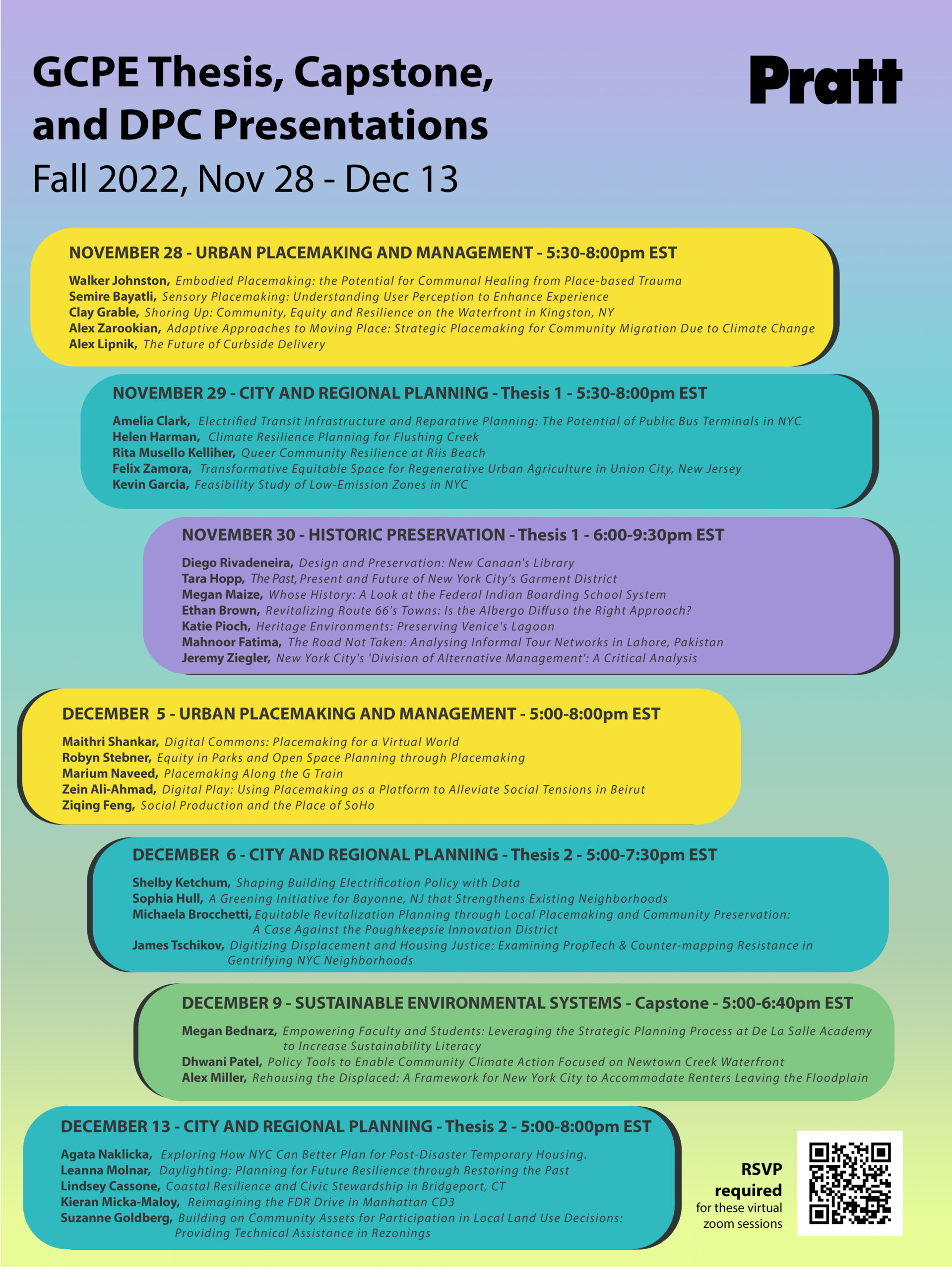 RSVP  for these virtual zoom sessions.
Each evening, masters students from the Graduate Center for the Environment and Planning share culminating research on a variety of topics, from trauma-and-sensory informed planning, to queer urban histories, counter-mapping, and the virtual commons.
DEC 13 – CITY AND REGIONAL PLANNING – Thesis 2
Agata Naklicka, Exploring How NYC Can Better Plan for Post-Disaster Temporary Housing.
Leanna Molnar, Daylighting: Planning for Future Resilience through Restoring the Past
Lindsey Cassone, Coastal Resilience and Civic Stewardship in Bridgeport, CT
Kieran Micka-Maloy,  Reimagining the FDR Drive in Manhattan CD3
Suzanne Goldberg,  Building on Community Assets for Participation in Local Land Use Decisions: Providing Technical Assistance in Rezonings