GAUD Symposium: What Does (Can) Theory Do?
April 4, 2019 6:00 PM – 8:00 PM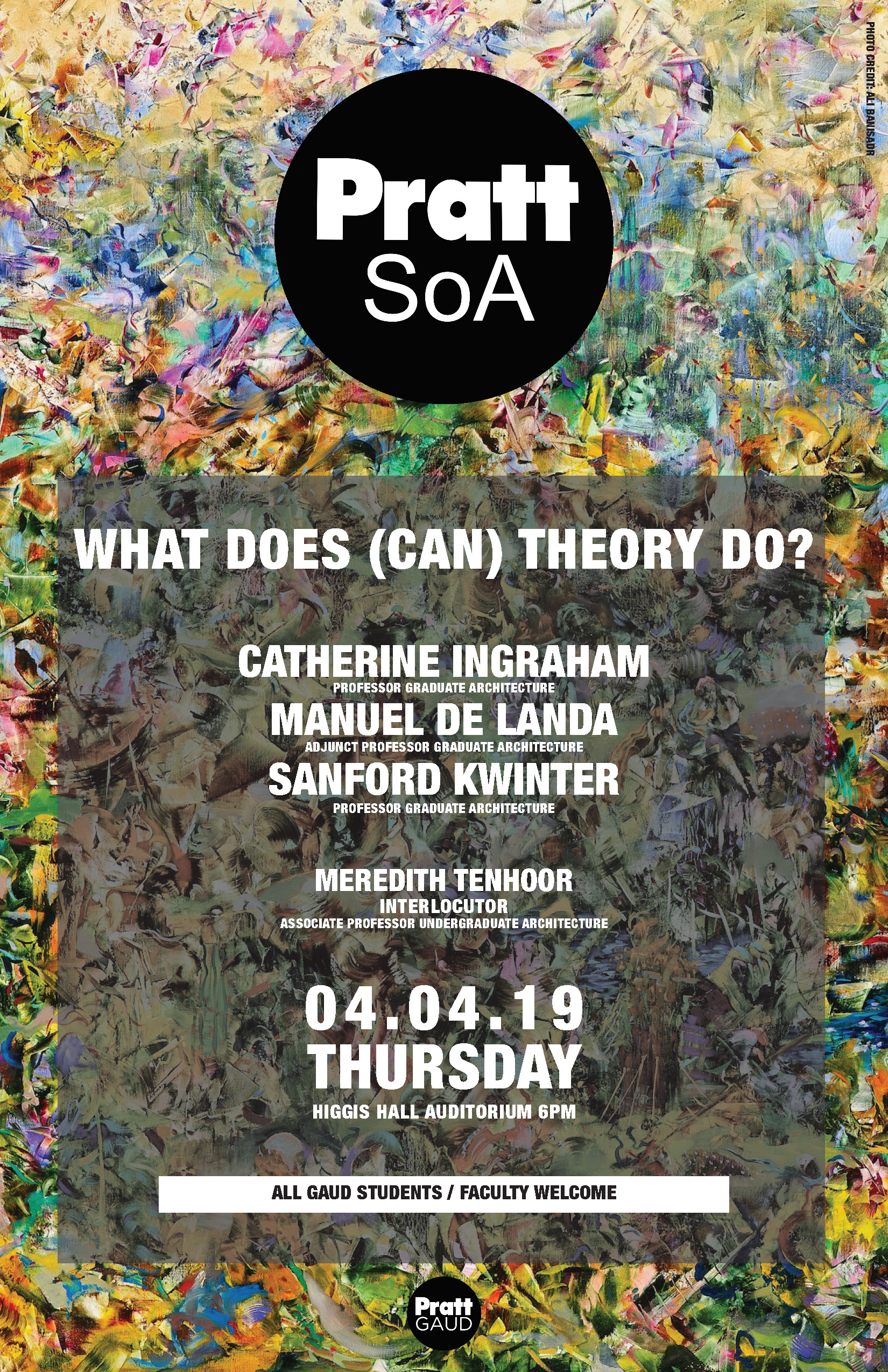 Manuel DeLanda, Adjunct Professor GAUD
Catherine Ingraham, Professor GAUD + History Theory Coordinator GAUD
Sanford Kwinter, Professor GAUD
Ingraham, Kwinter and DeLanda form the triumvirate of the History Theory courses in Graduate Architecture at Pratt's School of Architecture. The combination of these three minds and their different (yet equally impactful) written works are astonishing and inordinately relevant in the contexts of today's disciplinary and professional milieus; where terms such as the "post-digital," "post-critical," and "post-human" are being laundered and tested as much as they are being abandoned and scrapped.
Tracing a line of query that seeks to explore the agency of theory by asking "What Does (Can) Theory Do," all three will come together for a discussion focused on the role of History Theory in contemporary education and practice. Associate Professor Meredith TenHoor, a professor, scholar, and founding member of the Aggregate History Collective, will act as interlocutor. We anticipate an invigorated and engaged exchange between there four esteemed members of our faculty.