Fine Arts Visiting Artists Lecture Series: Rico Gatson
January 30, 2018 7:00 PM – 9:00 PM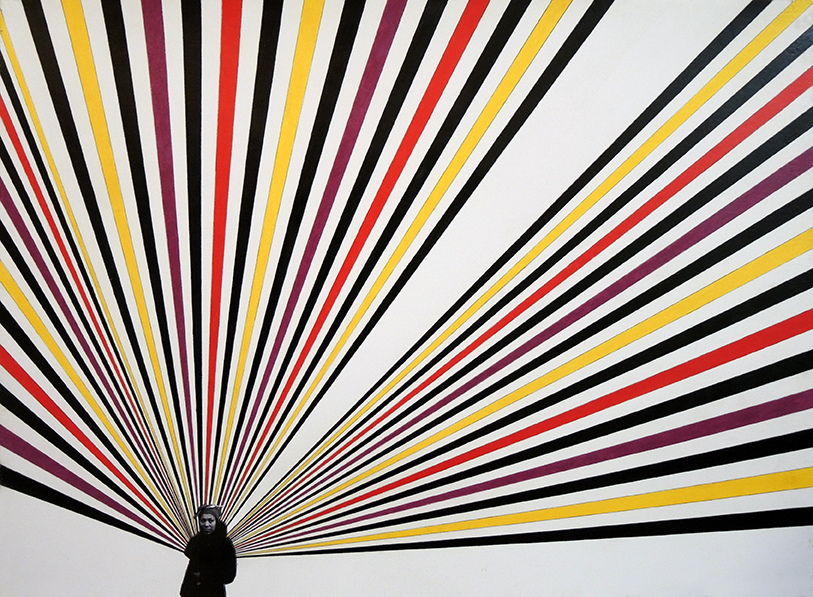 Rico Gatson is a Brooklyn-based artist whose work addresses identity politics, the history of race, entertainment, and spirituality. He is celebrated for his politically astute works rooted in important moments in history. Subjects include the Watts rebellion, The Black Panthers, and the election of President Obama. Gatson fluidly works across disciplines including sculpture, painting, video, and installation. He prefers not to be defined by a single medium, rather allowing ideas to guide the direction of the work.
Each year professional artists are invited to give lectures at Pratt and conduct studio visits with our graduate students. The Visiting Artists Lectures are coordinated by two selected graduate students and overseen by faculty advisors. The goal for the lectures and studio visits is to provide our students with exposure to a wide array of artists working in a variety of fields at various stages in their career.
Some of the past visiting artists include: Nicole Eisenman, Tom Sachs, Aura Satz, Leigh Ledare, Judith Bernstein, Dan Walsh, Kalup Linzey, Keltie Ferris, LaToya Ruby Frazier, Trenton Doyle Hancock, Diana Al-Hadid, Mary Walling-Blackburn, Michelle Handelman, Phoebe Washburn, Rashaad Newsome, Dora + Maja, Bryan Zanisnik, Nancy Grossman, Guido Van Der Werve, Carrie Schneider, Tamy Ben Tor and Miki Carmi, Peter Saul, Michael Berryhill, Wafaa Bilal, and Catherine Opie.
Pratt Institute's Department of Fine Arts 2017/2018 Visiting Artists Lecture Series was made possible in part by a generous grant from The Robert Lehman Foundation.
Additional support provided by Locanda Vini e Olii.