Film/Video Speaker Series 2019-2020: Kirsten Johnson
November 19, 2019 7:00 PM – 9:00 PM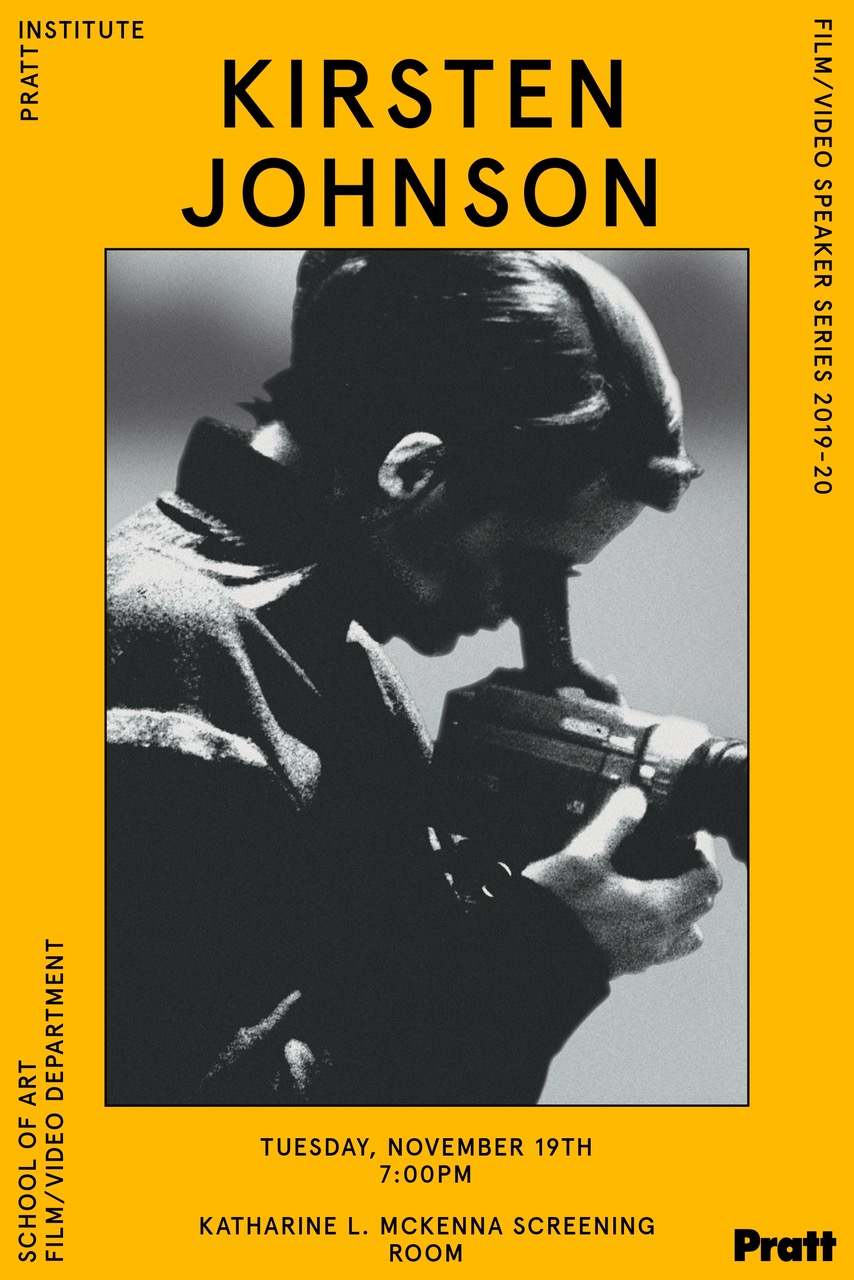 Kirsten Johnson is a New York-based documentary director, producer, and principal cinematographer on over 40 feature-length documentaries.
Kirsten Johnson's CAMERAPERSON, premiered at Sundance 2016, was shortlisted for an Academy Award, won the National Board of Review "Freedom of Expression" prize, and won three 2017 Cinema Eye Honors. Named one of the "Top Ten Films of 2016" by The New York Times​​ and ​The Washington Post,​ it was the Grand Jury Winner of 9 international festivals, won the ARRI Cinematography Award, and is distributed by The Criterion Collection. Her short, THE ABOVE, premiered at the 2015 New York Film Festival and was nominated for the IDA's 'Best Short Award' for 2016. Kirsten's camerawork has appeared in the Academy Award-winning CITIZEN FOUR, Cannes Premiere RISK, Academy Award-nominated THE INVISIBLE WAR, Tribeca Documentary winner, PRAY THE DEVIL BACK TO HELL, Cannes winner FAHRENHEIT 9/11. She shared the Sundance 2010 Cinematography Award with Laura Poitras for their work on THE OATH. She and Katy Chevigny co-directed the Berlinale premiering DEADLINE, which won the Thurgood Marshall Award. In 2017, she was awarded the Chicken and Egg Breakthrough Filmmaker Award and she is currently a Sundance Art of Nonfiction Fellow. She is a 2017 Guggenheim Fellow and was recently invited to be one of the 4% of ASC members who are women.
About the film: THE ABOVE documents a military surveillance blimp over Kabul and its impact on the Afghans living beneath it.
Open to the public