Film Screening of Machines and Flames + Pizza
November 4, 2022 4:30 PM – 6:30 PM
Pratt Manhattan Center Room 201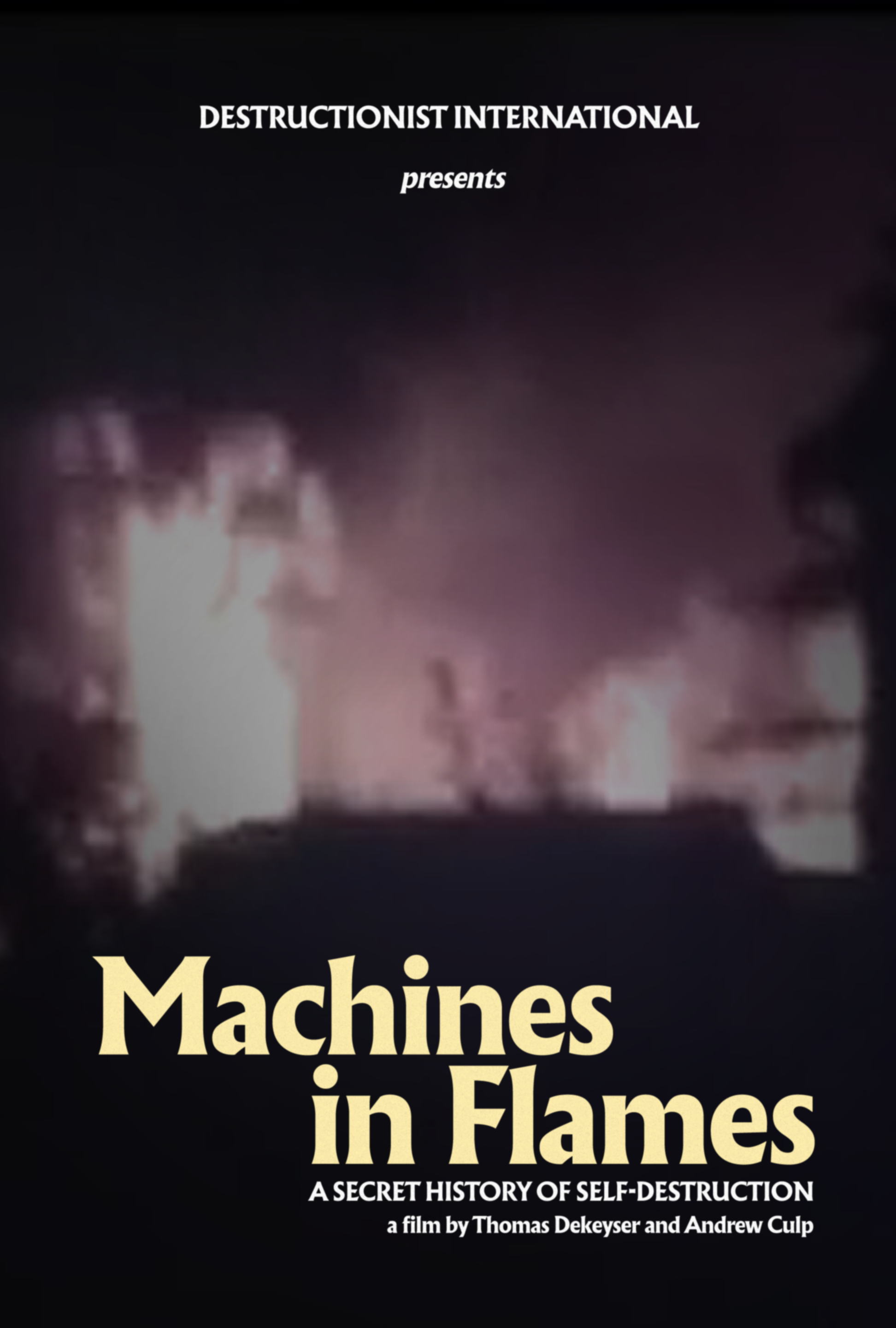 You're Invited to a film screening of Machines in Flames and post-screening discussion/activity with filmmaker Andrew Culp on Friday, November 4 at 4:30pm in Pratt Manhattan Center room 201. Pizza and snacks will be served. To attend, please RSVP. Organized by the School of Information Ethics & Technology Forum subcommittee and Open to the Pratt Institute community.
About the film, Machines in Flames:
Machines in Flames (2022, 50min) is a cinematic search for the elusive group CLODO, who bombed computer companies in 1980s Toulouse, France. Journeying through the cybernetic nodes of military, industrial, and socialist development, the film exposes how recording devices fail to collect the ashes of history. The film combines archival traces, a viral desktop choreography, and paranoid footage of nocturnal stakeouts into a philosophical investigation of self-combustion. 
The film is the debut work of the Destructionist International, and the first in a series of films on the appetite for abolition in ultra-leftism. It was first distributed through a network of self-erasing USB data sticks dropped outside corporate campuses.
About the co-filmmaker and our guest, Andrew Culp:
Andrew Culp is a media theorist and maker at the California Institute of the Arts. His writing has been published in a dozen languages, including the books Dark Deleuze and A Guerrilla Guide to Refusal. He lives in Los Angeles.