FDN Talk and Lumia Demo with Joshua Light Show
February 16, 2022 7:00 PM – 9:00 PM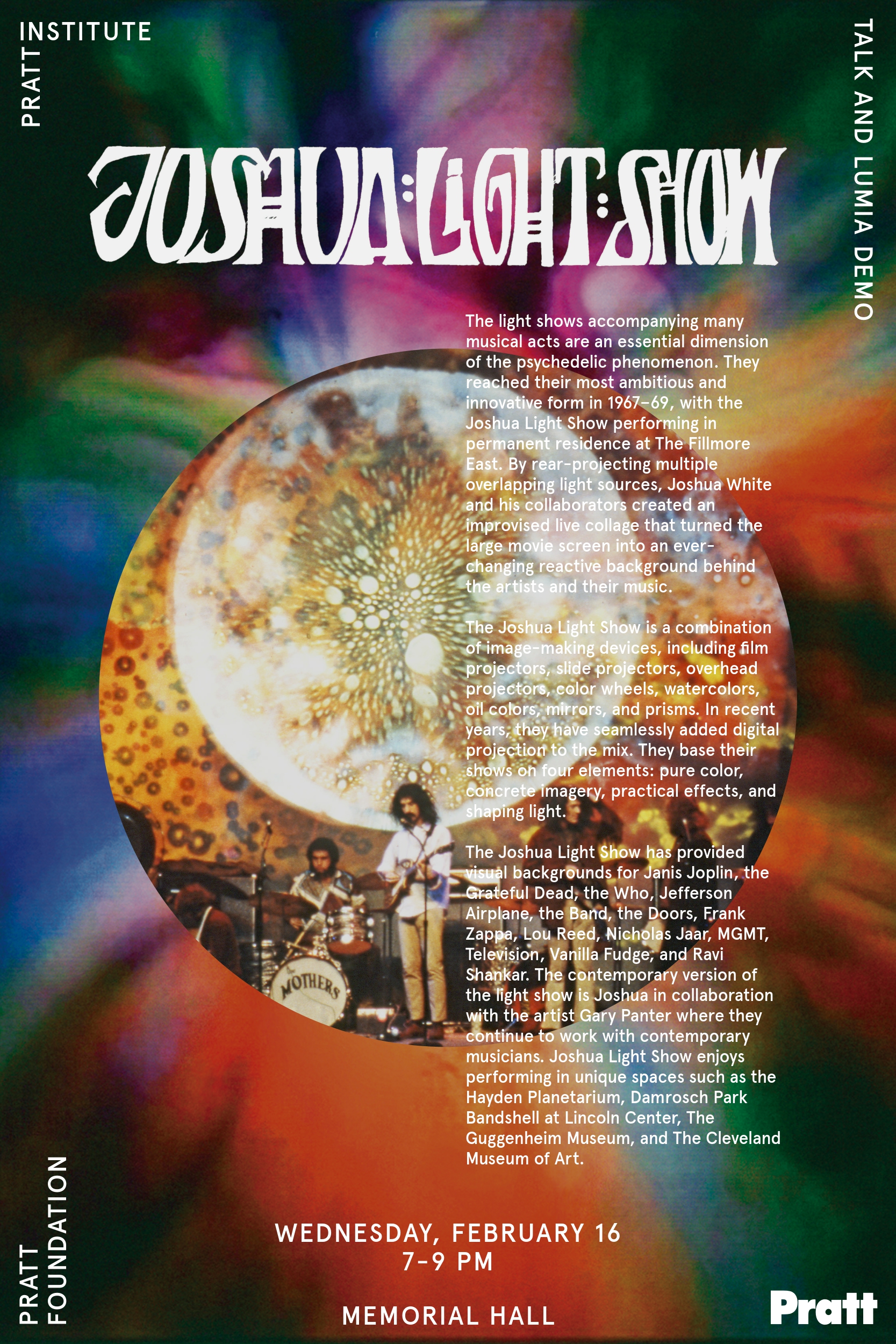 The light shows accompanying many musical acts are an essential dimension of the psychedelic phenomenon. They reached their most ambitious and innovative form in 1967–69, with the Joshua Light Show performing in permanent residence at The Fillmore East. By rear-projecting multiple overlapping light sources, Joshua White and his collaborators created an improvised live collage that turned the large movie screen into an ever-changing reactive background behind the artists and their music.
The Joshua Light Show is a combination of image-making devices, including film projectors, slide projectors, overhead projectors, color wheels, watercolors, oil colors, mirrors, and prisms. In recent years, they have seamlessly added digital projection to the mix. They base their shows on four elements: pure color, concrete imagery, practical effects, and shaping light.
About Joshua Light Show /
The Joshua Light Show has provided visual backgrounds for Janis Joplin, the Grateful Dead, the Who, Jefferson Airplane, the Band, the Doors, Frank Zappa, Lou Reed, Nicholas Jaar, MGMT, Television, Vanilla Fudge, and Ravi Shankar. The contemporary version of the light show is Joshua in collaboration with the artist Gary Panter where they continue to work with contemporary musicians. Joshua Light Show enjoys performing in unique spaces such as the Hayden Planetarium, Damrosch Park Bandshell at Lincoln Center, The Guggenheim Museum, and The Cleveland Museum of Art.
Register in advance for this meeting:
After registering, you will receive a confirmation email containing information about joining the meeting.