Diverse Voices Film Series: Sorry to Bother You
April 9, 2019 6:30 PM – 8:30 PM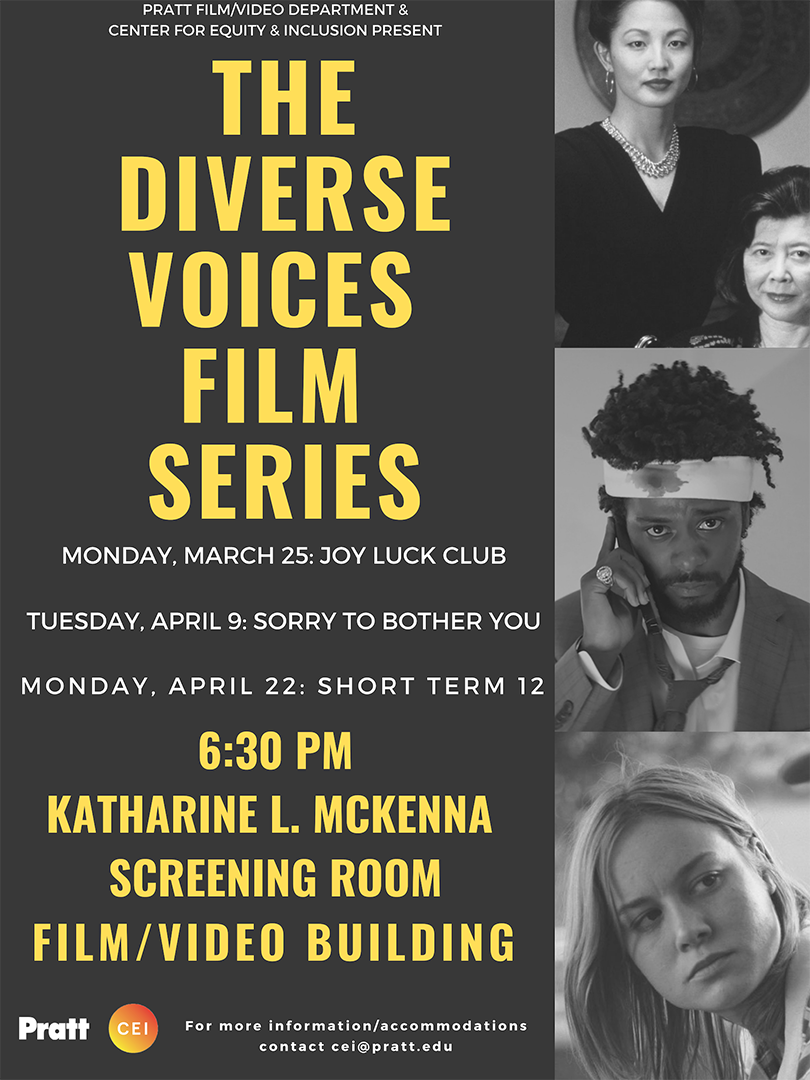 The Diverse Voices Film Series seeks to uplift underrepresented narratives through the film medium. Curated by Pratt undergraduate students, several films will be shown throughout the semester highlighting diversity, equity, inclusion, and social justice matters.
On Tuesday, April 9, join us for a screening of Sorry To Bother You, an American satire which takes place in an alternate present-day version of Oakland, where telemarketer Cassius Green discovers a magical key to professional success, propelling him into a universe of greed. The screening will be held in the Pratt Film/Video Building in the Katharine McKenna Screening Room on Tuesday, April 9 from 6:30 to 8:30 PM. CONTENT WARNING: Sorry to Bother You is rated R for pervasive language, sexual content, and drug use.
The series is moderated and curated by the Pratt Film/Video department and sponsored by the Center for Equity & Inclusion. For any questions or accommodations, please email cei@pratt.edu.