Diverse Voices Film Series: Short Term 12
April 22, 2019 6:30 PM – 8:30 PM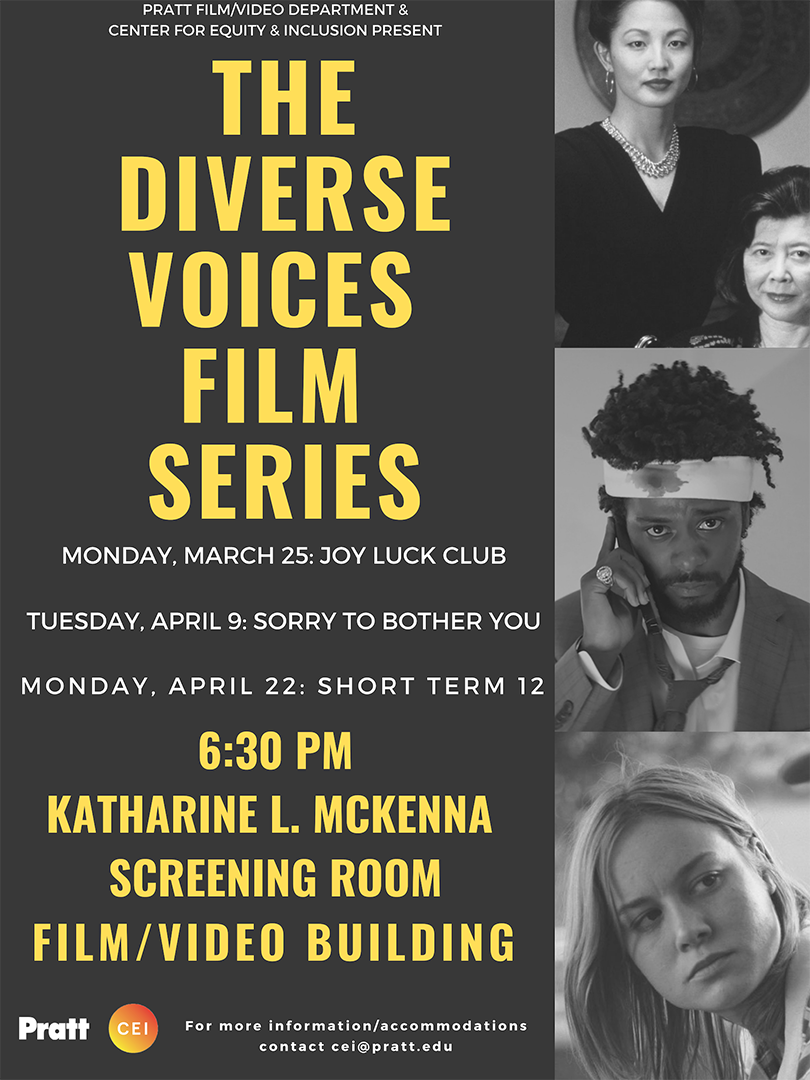 The Diverse Voices Film Series seeks to uplift underrepresented narratives through the film medium. Curated by Pratt undergraduate students, several films will be shown throughout the semester highlighting diversity, equity, inclusion, and social justice matters.
In honor of Mental Health Awareness Month, join us for a screening of Short Term 12, an American drama which follows Grace, a 20-something residential supervisor at a foster-care facility for at-risk teenagers, trying to do her best for kids who often have been pulled from the worst kinds of home situations. The screening will be held in the Pratt Film/Video Building in the Katharine McKenna Screening Room on Monday, April 22 from 6:30 to 8:30 PM. CONTENT WARNING: Short Term 12 is rated R and although it doesn't contain graphic images, it talks about self-harm, sexual assault, and suicide.
The series is moderated and curated by the Pratt Film/Video department and sponsored by the Center for Equity & Inclusion. For any questions or accommodations, please email cei@pratt.edu.