Digital Arts Lecture Series: Vibeke Sorensen
September 18, 2019 12:45 PM – 1:45 PM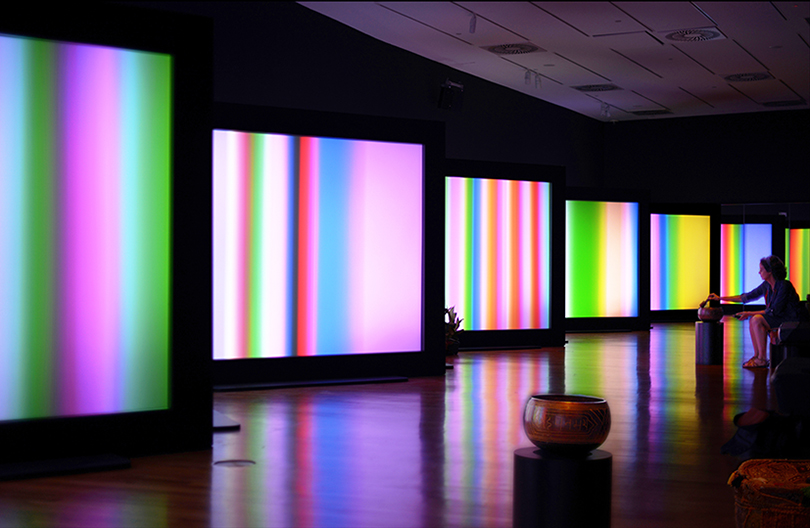 "Experiments in Art, Design, and Technology: Asian Conceptions of Space-Time in Digital Media Art"
Vibeke Sorensen is an artist working in digital multimedia, visual music, ethnography, and bio-art/design. She is a 2001 Rockefeller Foundation Fellow in Film/Video/Multimedia, and the 2007 Chair of the ACM SIGGRAPH Art Gallery: Global Eyes. From 2009 to 2019, she was Professor and Chair, School of Art, Design, and Media, Nanyang Technological University Singapore. She is also Adjunct Professor of Design, Games and Interaction at the Royal Melbourne Institute of Technology, in Melbourne, Australia. Her work in experimental new media spans more than four decades and has been published and exhibited worldwide, including in books, galleries, museums, conferences, performances, film festivals, on cable and broadcast television, and the internet.
The Department of Digital Arts Lecture Series is a seasonal series organized by the Department of Digital Arts in the School of Art at Pratt Institute. The series features critics, artists, and curators of digital art. The guests include both emerging talent and established pioneers in the fields of digital animation, motion arts, interactive artwork, and digital imaging.
This lecture series is free and open to the public; however, seating is limited.
Read more information about the Digital Arts Lecture Series.
Image: Illuminations, 2013, Interactive installation with real-time animation, electro-acoustic music, plant biofeedback and embedded systems. Photograph by Vibeke Sorensen.