Digital Arts Lecture Series: Réka Bucsi
January 29, 2020 12:45 PM – 1:45 PM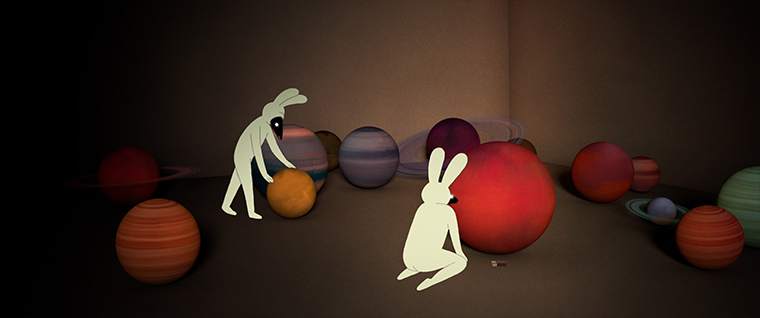 Réka Bucsi is an Hungarian independent animation filmmaker. She received her BFA and MFA at the animation department of Moholy-Nagy University of Art and Design Budapest. Her short films screened in official competition at festivals such as Berlinale, SXSW, Sundance, Annecy and others.
Réka's graduation film 'Symphony no. 42', got shortlisted for the Oscars in 2014 and her debut short film 'LOVE' was nominated for best short film at the European Film Awards 2017. Her new short film Solar Walk premiered at the Berlinale 2018 and won the Audi Short Film Award. Beside her personal work Réka works freelance for clients at Cartoon Network, FX Networks and Adult Swim.
Please visit: https://rekabucsi.tumblr.com
The Digital Arts Lecture Series is a seasonal series organized by the Department of Digital Arts in the School of Art at Pratt Institute. The series features critics, artists, and curators of digital art. The guests include both emerging talent and established pioneers in the fields of digital animation, motion arts, interactive artwork, and digital imaging.
This lecture series is free and open to the public; however, seating is limited.
Read more information about the Digital Arts Lecture Series.
Image courtesy of Artist.