Digital Arts Lecture Series: Jean-François Laguionie
February 5, 2020 12:45 PM – 1:45 PM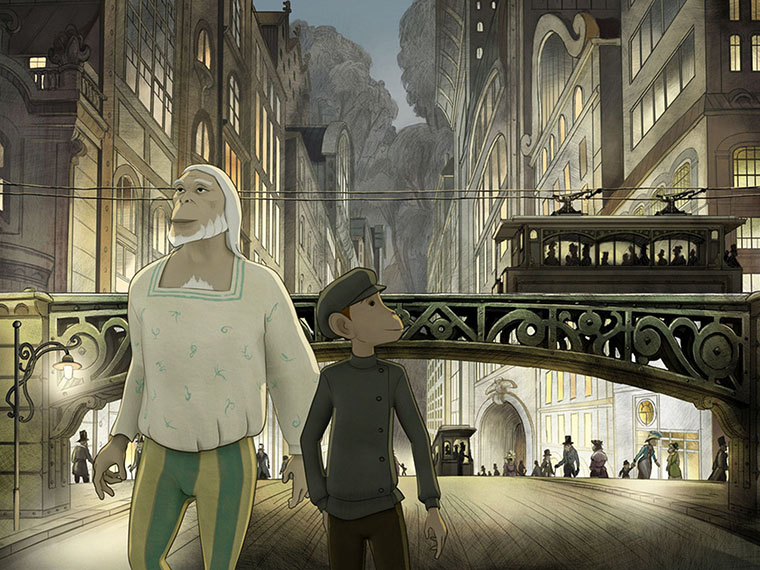 Jean-François Laguionie originally studied theater before turning his interest to animation after a decisive meeting with one of France's most important animation filmmaker, Paul Grimault (The King and the Mockingbird, 1952). Laguionie's first film, The young lady and the cellist (1965), won the Grand Prize at the Annecy International Animation Festival and Rowing across the Atlantic (1978) received a César Award for Best Animated Film and the Palme d'Or for Best Short Film at the Cannes Film Festival. In 1979 he founded la Fabrique, a cooperative studio. Changing style and techniques, Laguionie made his first feature Gwen, the Book of Sand (1984) with gouache paint. He has since made five other features, including A Monkey's Tale (1999), The Painting (2011), Louise by the Shore (2016) and, more recently The Prince's Voyage. All of his films are based on stories that he wrote himself, transporting the viewer into richly illustrated imaginary worlds.
2019 was an important year for the filmmaker. Laguionie received an Honorary Cristal Award at the Annecy International Animation Film Festival and his latest feature, The Prince's Voyage, was released across France. Seven of his shorts and Gwen were also restored and re-released in France, exposing new audiences to Laguionie's enchanting world.
Please visit: https://www.imdb.com/name/nm0481451/
The Digital Arts Lecture Series is a seasonal series organized by the Department of Digital Arts in the School of Art at Pratt Institute. The series features critics, artists, and curators of digital art. The guests include both emerging talent and established pioneers in the fields of digital animation, motion arts, interactive artwork, and digital imaging.
This lecture series is free and open to the public; however, seating is limited.
Read more information about the Digital Arts Lecture Series.
Image courtesy of Artist.