Digital Arts Lecture Series: Hsin-Chien Huang
October 9, 2019 12:45 PM – 1:45 PM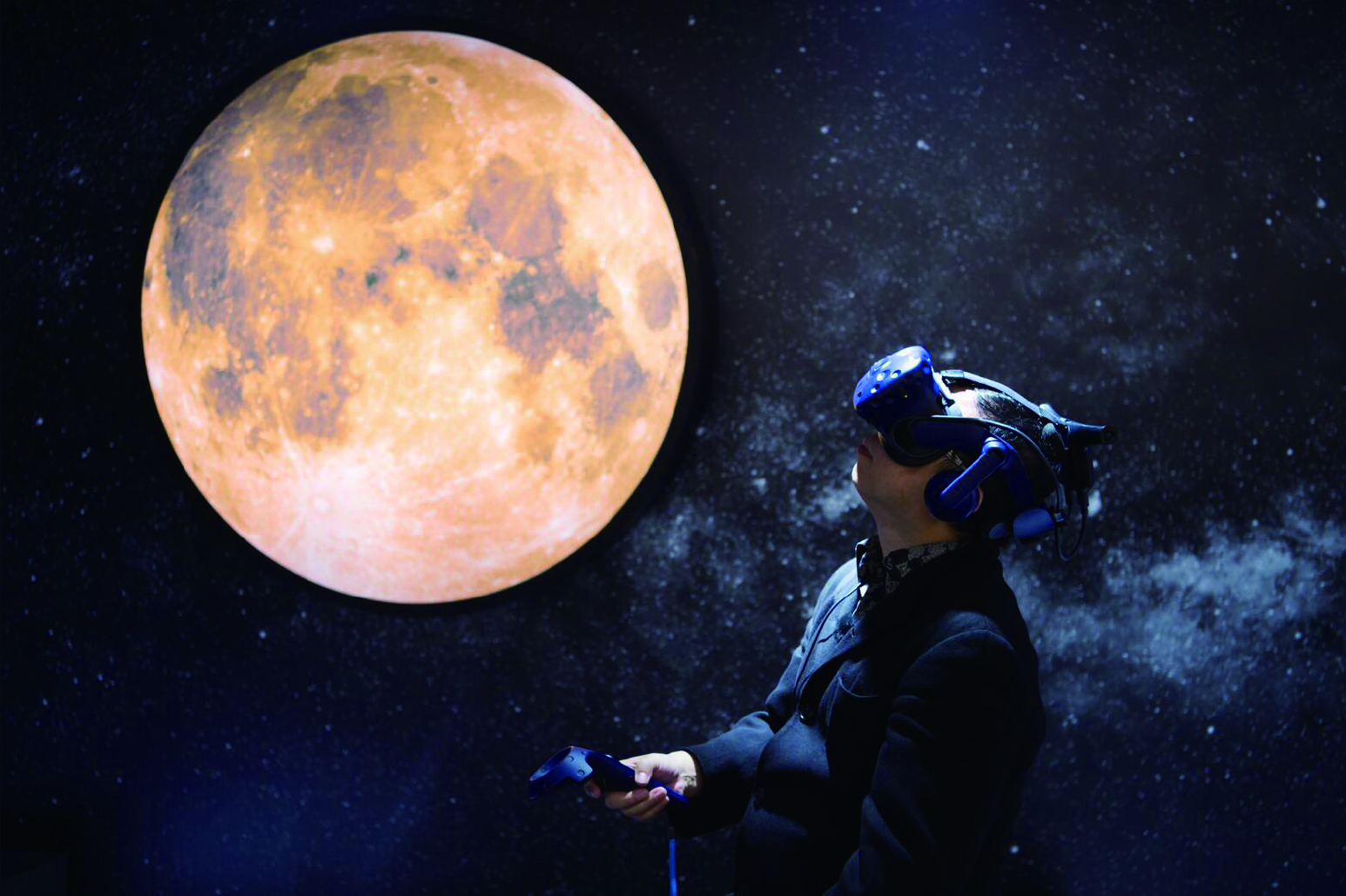 Hsin-Chien Huang is a new media creator with backgrounds in art, design, engineering, and digital entertainment. His career endeavor explores cutting edge technologies in art, literature, design, and stage performing.
His projects often involve large-scale interaction, performing, mechanical apparatus, algorithmic computations and video installations. Huang is also the director of the Digital Content and Technologies Program in National Cheng Chi University, and commits to the teaching of cross-discipline collaboration and STEAM education.
Hsin-Chien's artworks have been exhibited in galleries, art museums and art fairs throughout the world. The art events and venues include Taipei Fine Art Museum, National Taiwan Museum of Fine Art, Venice Biennale, MOMA, Louisiana Museum of Modern Art Denmark, Shanghai Biennale, OK Center in Linz, Beijing 798, Bryce Wolkowitz Gallery, Herbert F. Johnson Museum of Art, Gana Art Gallery and 404 Festival of Electronic Art in Argentina, among others. Hsin-Chien has also been commissioned to create projects for the National Palace Museum, Mogao Caves VR Experience, Singer Jay Chou's Concert, Wakin Chau "Jiang Hu" Launch Ceremony, Jody Chiang's farewell Concert, Taipei Pavilion in the Shanghai Expo, and Pavilion of Dreams in the Taipei Floral Expo. Huang's public arts can be seen at Taipei including "Listening" at Huilong , "Our Personal Public Art" at Nankang Exhibition Hall, "The Moment We Meet" at Taipei's World Trade Center and "Window of Heaven, Mirror of the Traveler" at the Taipei Railway Station.
He has received grants and support from numerous institutions including Ministry of Culture Taiwan, the National Culture and Arts Foundation, National Taiwan Museum of Fine Art, HTC VR Division and National Center for High-performance Computing.
Hsin-Chien is a Fulbright Visiting Scholar in the Department of Digital Arts at Pratt Institute this year.
The Department of Digital Arts Lecture Series is a seasonal series organized by the Department of Digital Arts in the School of Art at Pratt Institute. The series features critics, artists, and curators of digital art. The guests include both emerging talent and established pioneers in the fields of digital animation, motion arts, interactive artwork, and digital imaging.
This lecture series is free and open to the public; however, seating is limited.
Read more information about the Digital Arts Lecture Series.