Digital Art Lecture Series: Nikita Diakur
November 4, 2020 12:45 PM – 1:45 PM
Online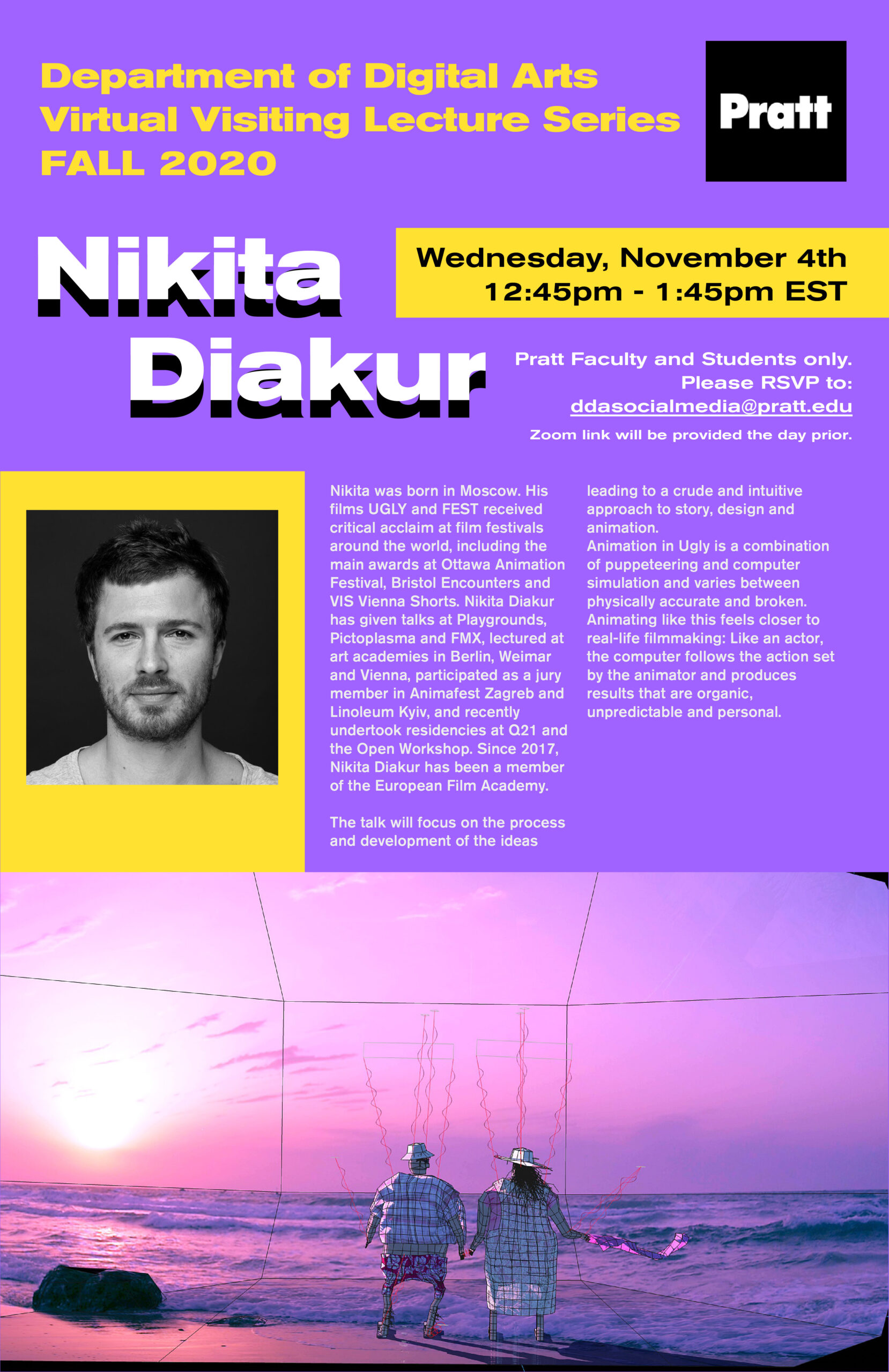 Nikita Diakur ​is born in Moscow, graduated with his MA Animation from the Royal College of Art in London, and is now working as an in-
dependent director and producer in Germany. His films UGLY and FEST received critical acclaim at film festivals around the world, including the main awards at Ottawa Animation Festival, Bristol Encounters and VIS Vienna Shorts.
His signature style is a crude and interactive approach to story, design and animation, all embracing spontaneity, randomness and error.
Nikita Diakur has given talks at Playgrounds, Pictoplasma and FMX, lectured at art academies in Berlin, Weimar and Vienna, participated as a jury member in Animafest Zagreb and Linoleum Kyiv, and recently undertook residencies at Q21 and the Open Workshop.
Since 2017, Nikita Diakur has been a member of the European Film Academy.
​please visit ​https://ugly-film.com/