DEI Allies Training Certificate Program Sessions – Cultural Appreciation
September 21, 2023 2:00 PM – 4:00 PM
ARC-E02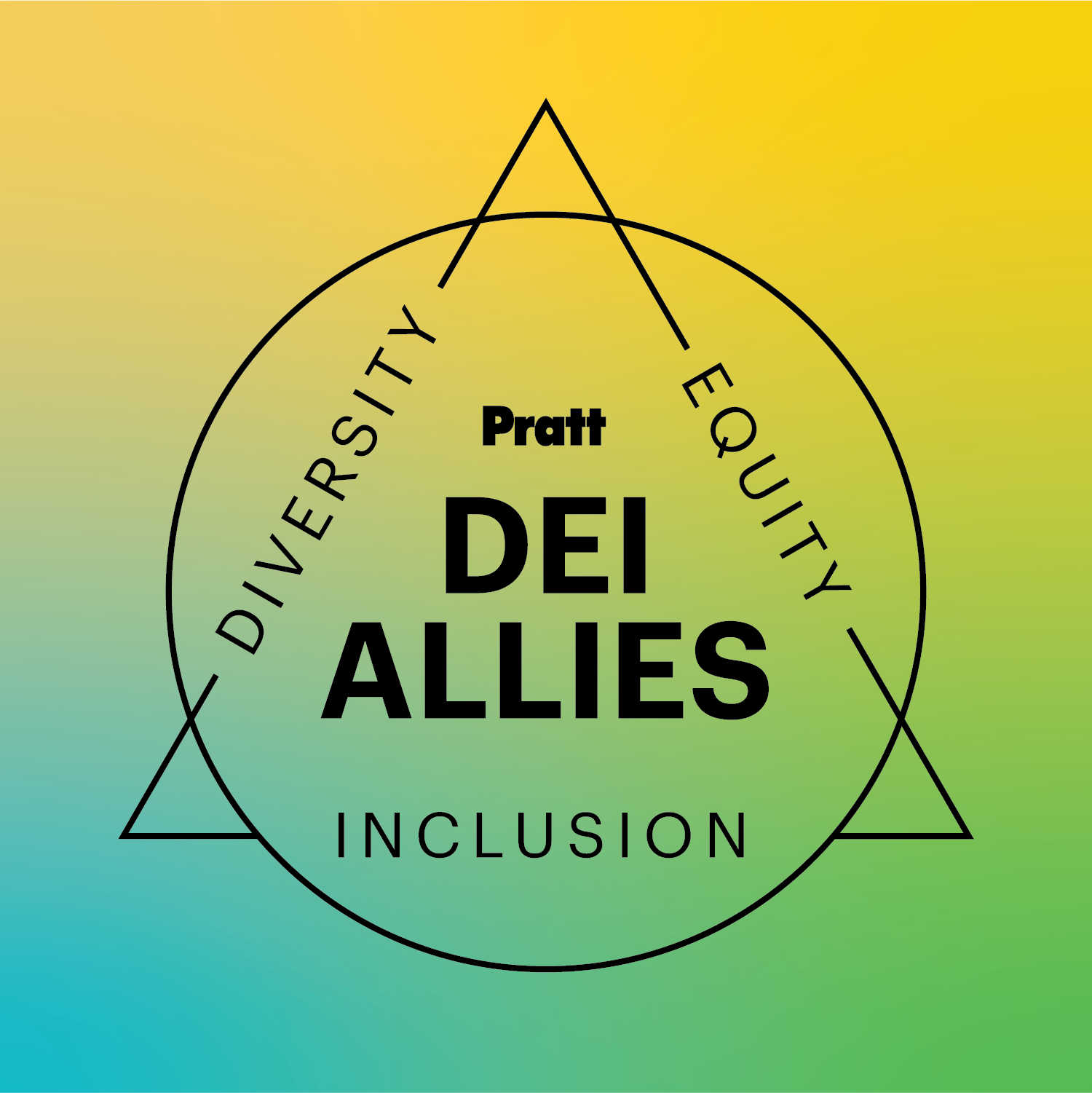 This fall semester, the Office of Diversity, Equity, and Inclusion will continue to provide the Diversity, Equity, Inclusion (DEI) Allies Training Certificate Program. DEI Allies are full-time and part-time faculty and staff that actively promote and advance diversity, equity, and inclusion through intentional, conscious, and constructive efforts that benefit the entire Pratt community.
The DEI Allies Training Certificate Program requires the completion of the four foundational sessions below. All in-person training sessions will be held in the ARC-E02, are 120 minutes, and capped at a maximum of 60 participants.
Cultural Appreciation
This workshop helps participants understand how to navigate learning about and interacting with multicultural communities by examining the meanings of cultural awareness, appreciation, appropriation, and acceptance.
Thursday, September 21 @ 2:00pm – 4:00pm (In-Person – ARC-E02)
To register, login with your Pratt OneKey – username and password using the button below. For any questions or accommodations, please contact diversity@pratt.edu.