Internal Event
DEI Allies Training Certificate Program Sessions – Allyship & Intersectionality
September 19, 2022 10:30 AM – 12:00 PM
Online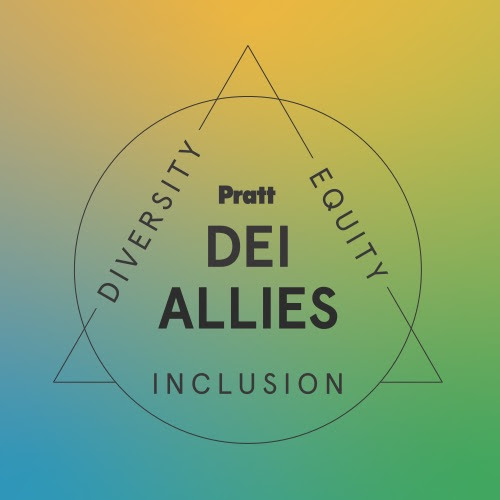 This fall semester, the Office of Diversity, Equity, and Inclusion will continue to provide the Diversity, Equity, Inclusion (DEI) Allies Training Certificate Program. DEI Allies are full-time and part-time faculty and staff that actively promote and advance diversity, equity, and inclusion through intentional, conscious, and constructive efforts that benefit the Pratt community.
All virtual training sessions will be 90-minutes and capped at a maximum of forty-five (45) participants.
Allyship & Intersectionality
This workshop discusses the expectations of being an ally and the active nature of allyship. Participants will explore intersectionality by learning about primary and secondary identities and how they interplay with each other to create unique experiences for individuals
Monday, September 19, 10:30am-12:00pm
The Office of Diversity, Equity & Inclusion will also host a DEI Allies Appreciation Week on September 12-16, 2022. More information will be emailed directly to all DEI Allies that have completed all four sessions and received their certificate of completion.
To register, login using your Pratt OneKey username and password using the link below. For any questions or accommodations, please contact diversity@pratt.edu .