Connecting Climate Justice and Sustainability in Urban Design (Pratt Earth Action Week)
October 17, 2022 12:00 PM – 1:00 PM
Online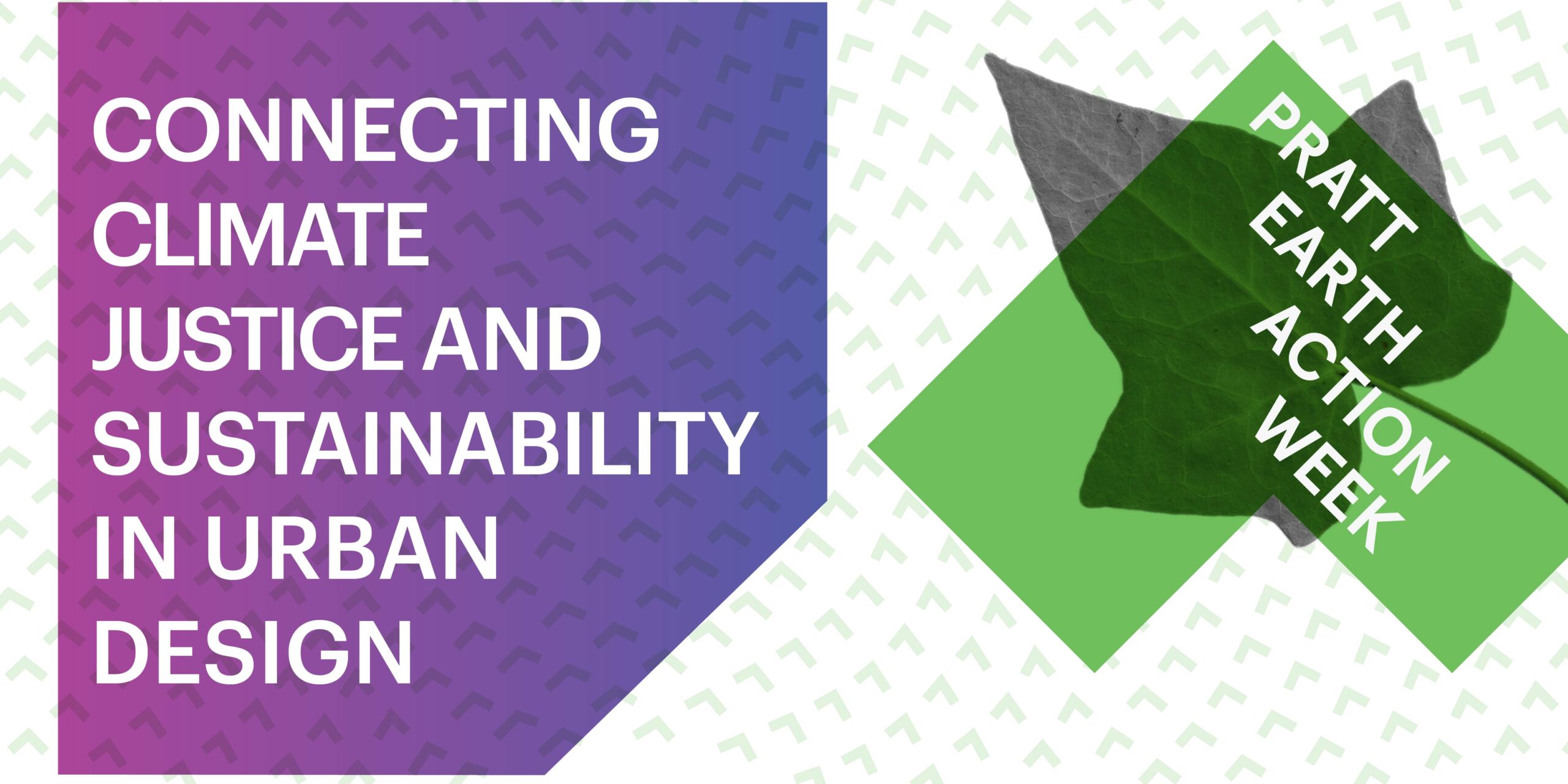 An equitable future for us all – a panel discussion on connecting climate justice and sustainability to urban design.
In order to plan for a climate changed future, we have to reconcile with systemic inequities in tandem with sustainable strategies. This panel brings together a variety of people working towards creating a sustainable and equitable future for our built environments. The intended audience is both students and professionals working in design.
Panelists:
Mike Harringdon, Director of Sustainability Engagement at the Tishman Environment and Design Center at the New School. Areas of focus: racial & climate justice in design.
Sara Bayer, Director of Sustainability, Magnusson Architecture and Planning PC. Areas of focus: energy efficient multi-family housing projects, passive house strategies and carbon reduction
Derek Gaskill, EcoDistricts AP, Project Manager, Ascendant Neighborhood Development Corporation. Areas of focus: affordable housing, counteracting the legacy of redlining and disinvestment in the face of climate impacts.
Moderator:
Martha Molfetas, Visiting Assistant Professor of Environmental Economics at Pratt's Graduate Center for Planning and the Environment, Sustainable Environmental Systems. Areas of focus: climate justice, environmental policy, climate impacts, and the SDGs.
Event Sponsors:
Pratt Institute MS in Sustainable Environmental Systems
LEAP (Leaders in Environmental Advocacy at Pratt)
For more information and to RSVP:
https://tinyurl.com/uzh68jhu