Comic Arts Brooklyn
November 2, 2019 11:00 AM – 7:00 PM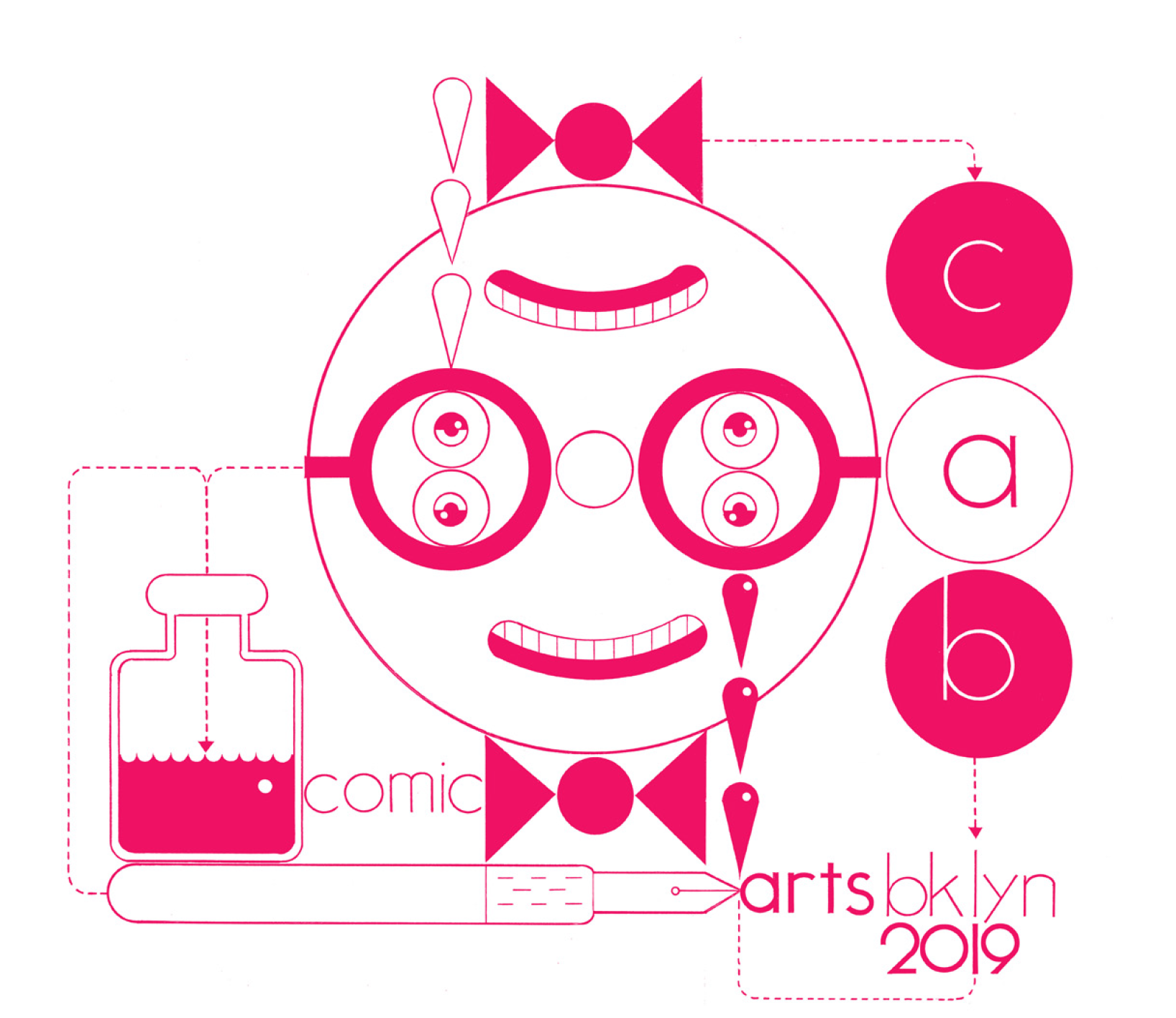 The third annual Comic Arts Brooklyn will bring over 250 exhibitors presenting books, prints, art and comics.
Comic Arts Brooklyn returns with a must-see celebration of modern cartooning featuring Chris Ware, Aline Kominsky-Crumb, Art Spiegelman, and hundreds of cutting-edge artists and publishers.
Free and open to the public.
This event is sponsored by Pratt Institute and Desert Island Comics.
---
Brooklyn comics store Desert Island presents its eleventh-annual free festival at Pratt Institute, which draws exhibitors and guests from around the world to Pratt's 42,000 sq ft ARC building, the second-largest room in Brooklyn. CAB director Gabe Fowler welcomes new co-curator Courtney Menard, a printmaker and illustrator who has helped bring new voices to the festival and emphasize a commitment to print as an art form.
This year's show includes a full day of free talks and lectures on Pratt's campus, including:
Chris Ware interviewed by Art Speigelman and Françoise Mouly about his career since
appearing in their RAW magazine in 1981
Aline Kominsky-Crumb interviewed by Lauren Weinstein about the lives and loves of alter
ego Honeybunch Kominsky
Charles Burns and Gary Panter discussing "Drawing as a way of Thinking"
Kim Deitch and Nina Bunjevac interviewing each other about "The Sublime Detail"
"Decolonising Comics," exploring why comix and zines are spearheading the
conversation around decolonization
"Invisible Wall: Drawing Across Borders," a surrealist-activist drawing game between
artists from New York and Mexico
All this, plus over 300 artists and exhibitors selling comics, artists' books, prints, and ephemera, including endless rare, self-published, and exclusive material.
THE FOLLOWING DAY, join us at Market Hotel to unwind at the free CABaret Voltaire variety show, curated by Matthew Thurber. Including: Ben Katchor on Dairy Restaurants! Puppet show by John Mejias! True confessions by Siobahn Gallagher! A Siberian comic fest documentary! Vintage cartoons! Comedy! Weird performances! Andrew Jeffrey Wright! Julia Gfrörer! Surprise and Revelation! CABaret Voltaire Market Hotel, 1140 Myrtle Ave, 2-7 PM, Sunday 11/3