Comic Arts Brooklyn
November 11, 2017 11:00 AM – 7:00 PM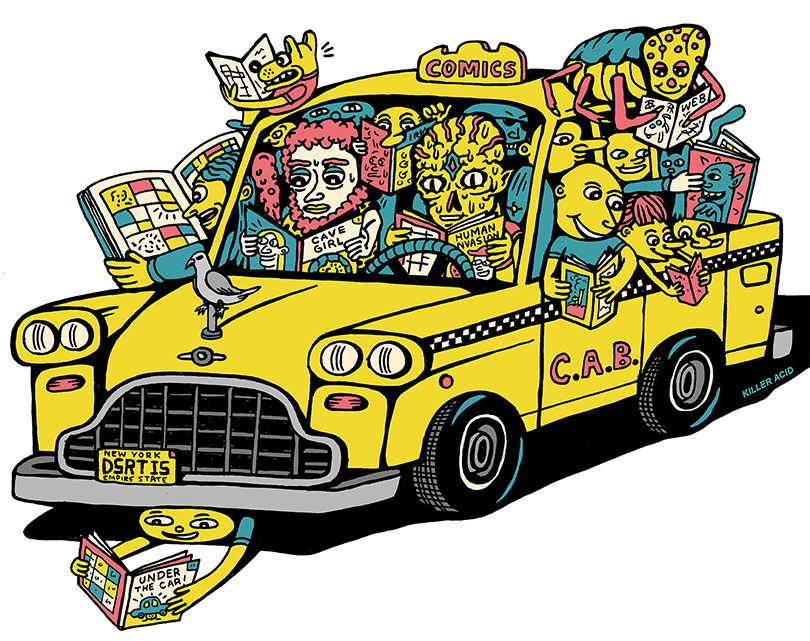 Pratt Institute and Desert Island Present: Comic Arts Brooklyn
Festival of Comics and Cartoon Art
BOOKS, PRINTS, ART, COMICS:
200 EXHIBITORS!
ARTIST'S TALKS:
Memorial Hall, 12-2:45 PM
Chris Ware: Monograph (12–12:45 PM)
Interviewed by Tom Spurgeon
Emil Ferris: Of Monsters and Secrets (1–1:45 PM)
Interviewed by Nicole Rudick
Pratt Alumni in the Comics World (2–2:45 PM)
Jules Feiffer, Bill Griffith, and Peter Kuper
Moderated by Paul Karasik
ARC Building, Lower Level, E02 Lecture Hall
3–6:45 PM
Why Comics? (3–3:45 PM)
Nicole Rifkin, V. Kenneth Marion, Miss Lasko-Gross,
Maritsa Patrinos, Ron Wimberly, and Dan Bandit
Moderated by Floyd Hughes
Identity in Comics (4–4:45 PM)
Richie Pope, Erik Kostiuk Williams, Jane Mai, Kelsey Wroten,
and Julie Majer & Christian Hernandez of DDOOGG
Moderated by Matthew James-Wilson
How To Read Nancy: The Elements of Comics in 3 Easy Panels
(5–5:45 PM)
Mark Newgarden and Paul Karasik
Interviewed by John Kelly
Krazy: George Herriman, a Life in Black and White
(6–6:45 PM)
George Herriman's biographer Michael Tisserand
Interviewed by John Kelly
Curated by: Gabe Fowler of Desert Island and Matthew James-Wilson of FORGE. Art Magazine
Sponsored by: Fanfare Presents • Nobrow • Scott Eder Gallery • So What? Press • Z2 Comics
Events are free and open to the Pratt community and the public.