Breaking Barriers: nikhil trivedi
March 17, 2021 5:30 PM – 6:30 PM
Online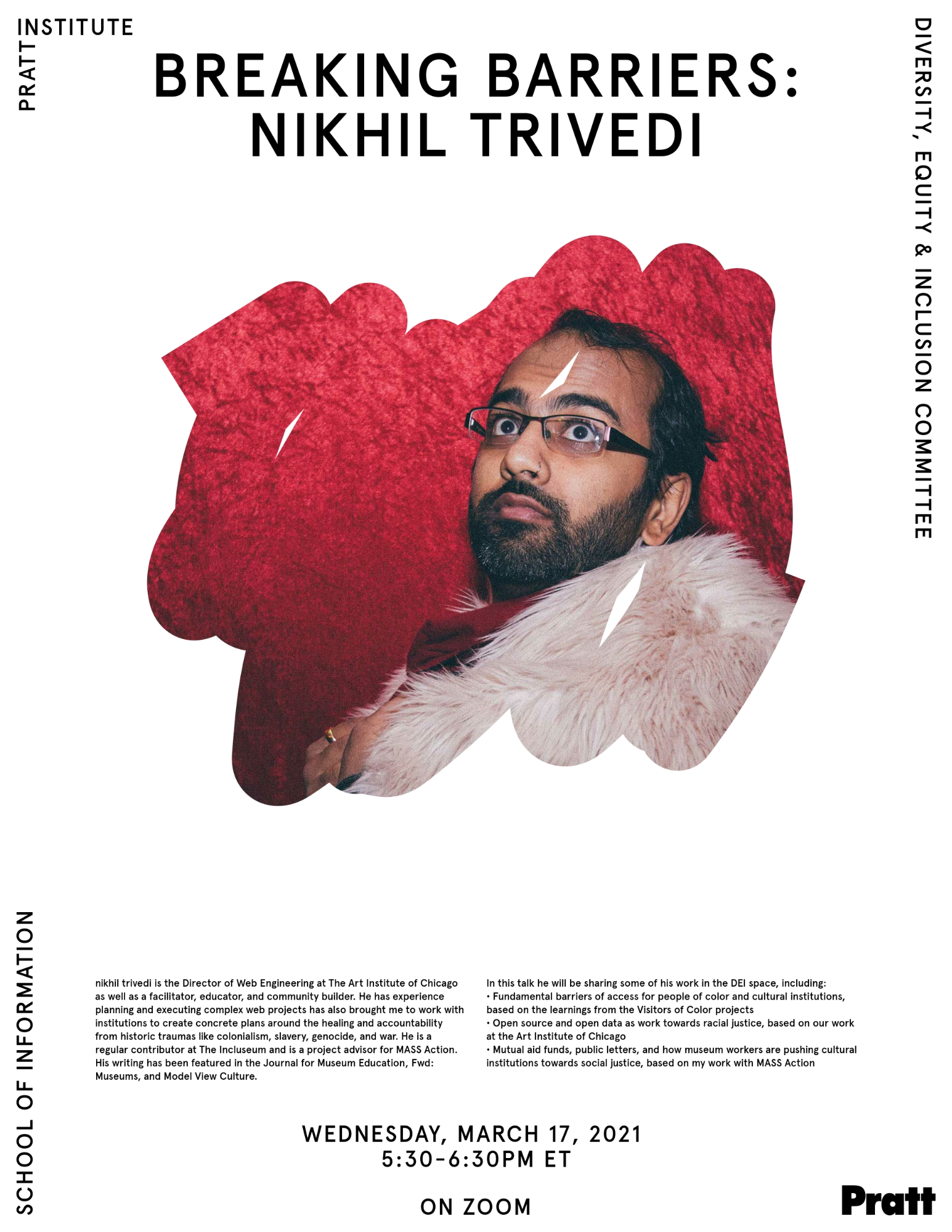 The School of Information Diversity, Equity and Inclusion Committee present
Breaking Barriers: nikhil trivedi.
nikhil trivedi is the Director of Web Engineering at The Art Institute of Chicago as well as a facilitator, educator, and community builder. He has experience planning and executing complex web projects has also brought me to work with institutions to create concrete plans around the healing and accountability from historic traumas like colonialism, slavery, genocide, and war. He is a regular contributor at The Incluseum and is a project advisor for MASS Action. His writing has been featured in the Journal for Museum Education, Fwd: Museums, and Model View Culture.
In this talk he will be sharing some of his work in the DEI space, including:
∙ Fundamental barriers of access for people of color and cultural institutions, based on the learnings from the Visitors of Color projects
∙ Open source and open data as work towards racial justice, based on our work at the Art Institute of Chicago
∙ Mutual aid funds, public letters, and how museum workers are pushing cultural institutions towards social justice, based on my work with MASS Action
You can access the meeting link via your Pratt Google Drive.