Breaking Barriers: Dehavalyn Black: DEI in the Tech Industry
March 31, 2021 5:30 PM – 6:30 PM
Online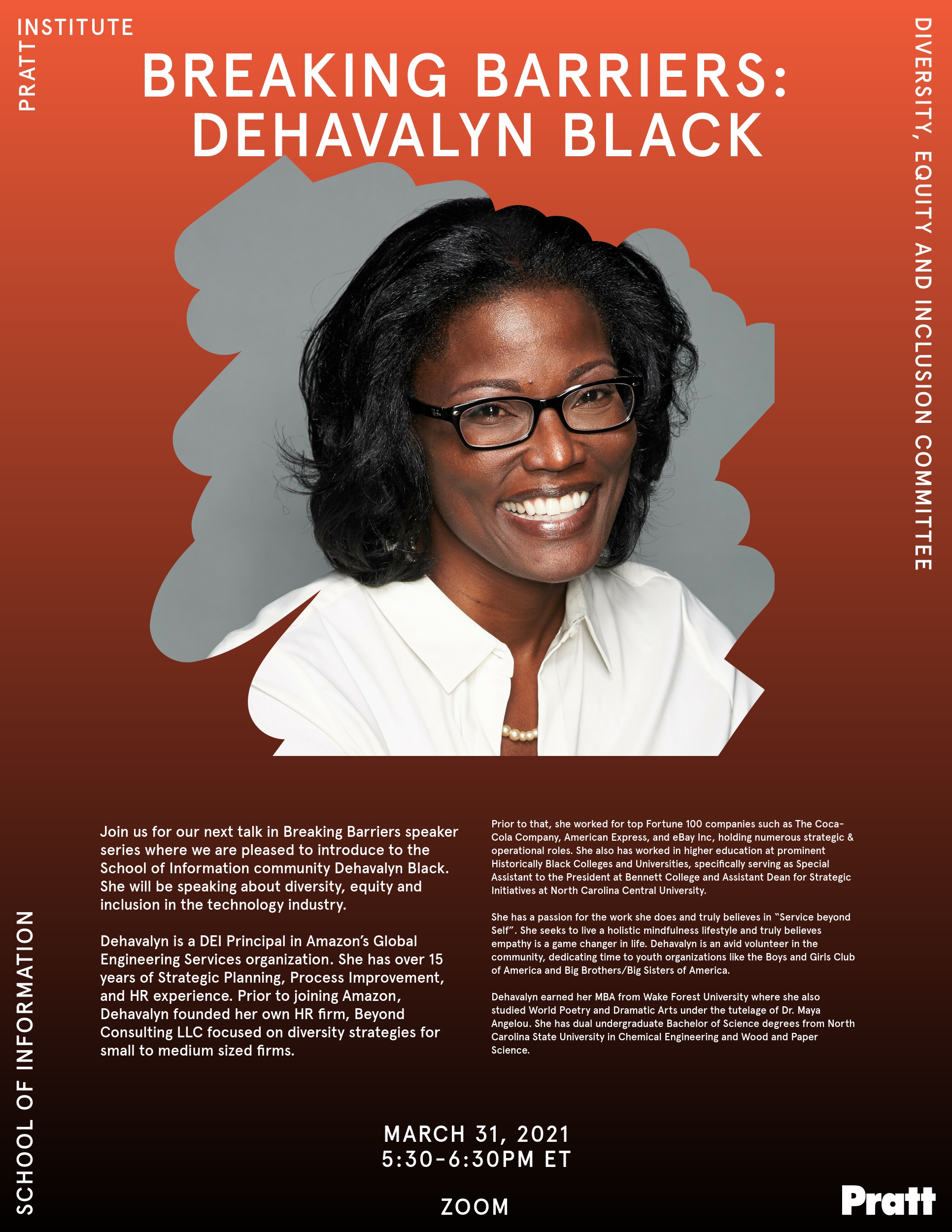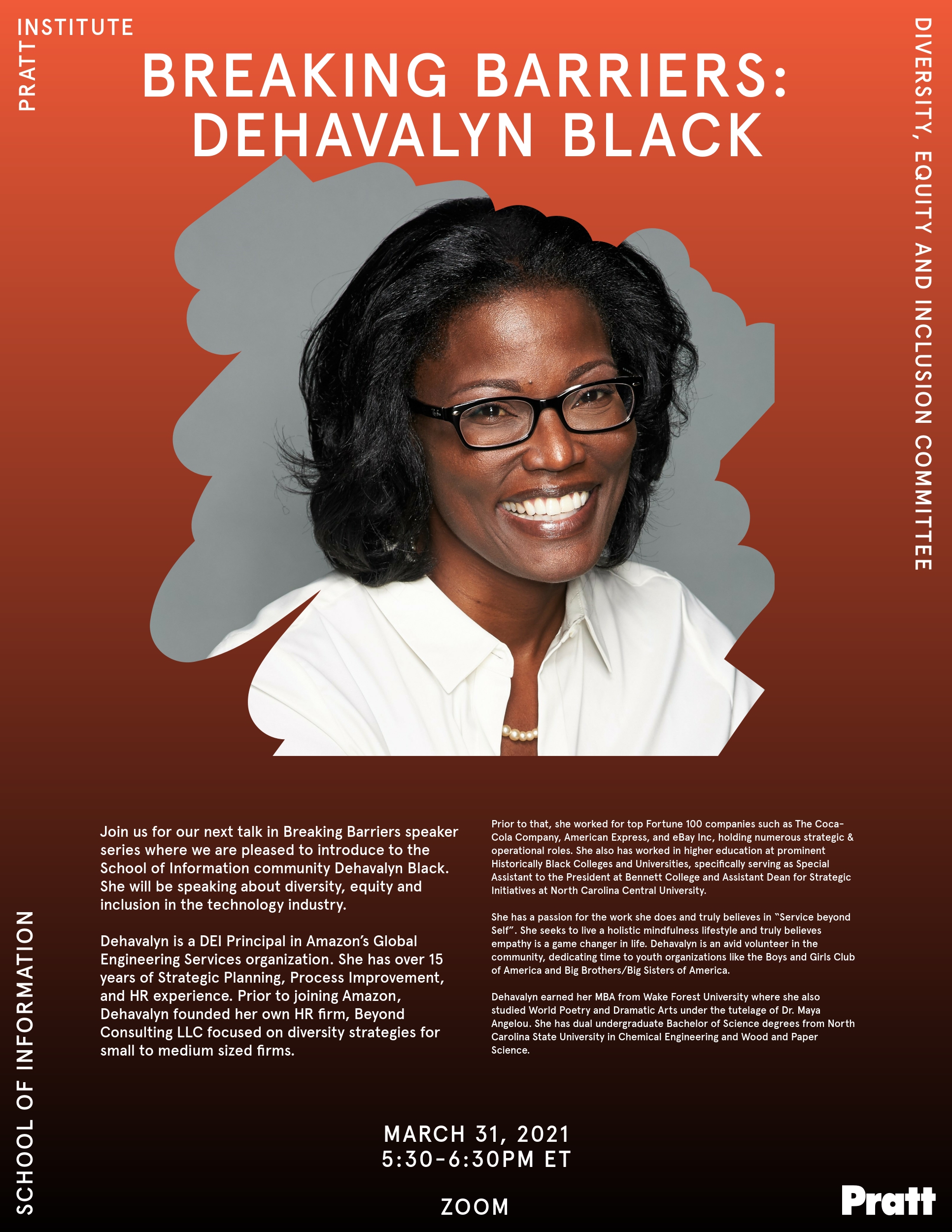 Join us for our next talk in Breaking Barriers speaker series where we are pleased to introduce to the School of Information community Dehavalyn Black. She will be speaking about diversity, equity and inclusion in the technology industry.
Dehavalyn is a DEI Principal in Amazon's Global Engineering Services organization. She has over 15 years of Strategic Planning, Process Improvement, and HR experience. Prior to joining Amazon, Dehavalyn founded her own HR firm, Beyond Consulting LLC focused on diversity strategies for small to medium sized firms.
Prior to that, she worked for top Fortune 100 companies such as The Coca-Cola Company, American Express, and eBay Inc, holding numerous strategic & operational roles. She also has worked in higher education at prominent Historically Black Colleges and Universities, specifically serving as Special Assistant to the President at Bennett College and Assistant Dean for Strategic Initiatives at North Carolina Central University.
She has a passion for the work she does and truly believes in "Service beyond Self". She seeks to live a holistic mindfulness lifestyle and truly believes empathy is a game changer in life. Dehavalyn is an avid volunteer in the community, dedicating time to youth organizations like the Boys and Girls Club of America and Big Brothers/Big Sisters of America.
Dehavalyn earned her MBA from Wake Forest University where she also studied World Poetry and Dramatic Arts under the tutelage of Dr. Maya Angelou. She has dual undergraduate Bachelor of Science degrees from North Carolina State University in Chemical Engineering and Wood and Paper Science.
Open to the Pratt Institute community. You can access the Zoom meeting link via your Pratt Google Drive.