Black Lives Matter Pratt 2020 Teach-In: In/Visibility
February 21, 2020 9:00 AM – 5:00 PM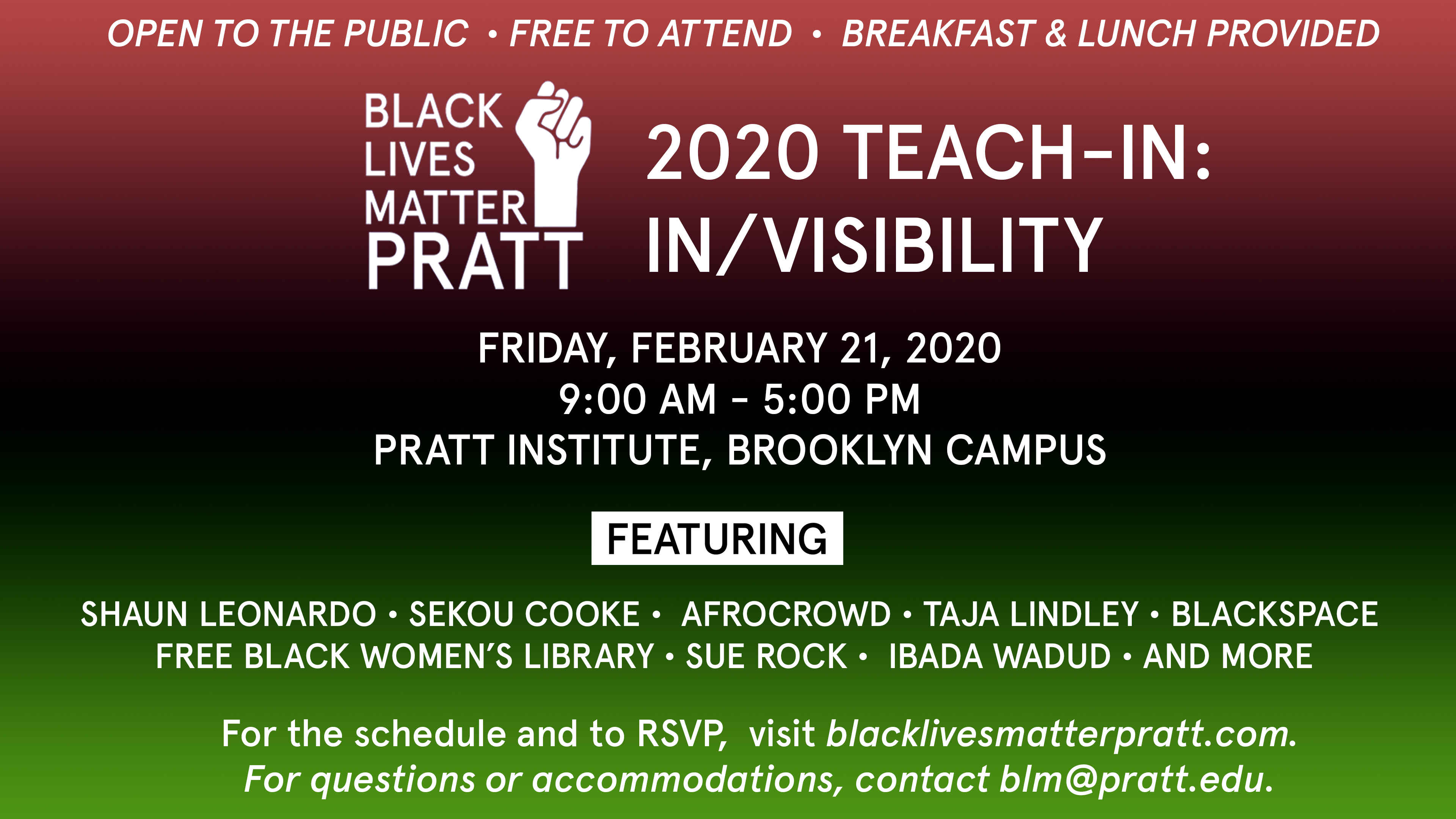 The BLM Pratt Teach-In is a daylong conference featuring a diversity of perspectives, ideas, and theories regarding Black Lives Matter's mission and goals. We showcase talks, performances, papers, workshops and panels from some of the most creative and critically forward thinkers of our time.
The theme for the BLM Pratt's 2020 Teach-In is In/Visibility. How do Black people navigate the complex interplay between being hypervisible and simultaneously invisible? How does this paradox inform what it means to be Black on our campus, in the media, and in our lives more generally? How do race, gender, class, disability, and other factors impact how visibility is defined, perceived, worked around in the context of art and design? How do we reconcile the differences we cannot see with those we can?
The day will feature talks and workshops by Shaun Leonardo, Sekou Cooke, Taja Lindley, Dr. Adrienne Jones, BlackSpace, Free Black Women's Library, and more. Register using this link and visit blacklivesmatterpratt.com to view the full schedule or for more information.
For questions or accommodations, please email blm@pratt.edu.