Belladonna* Collective @ Pratt
April 10, 2023 5:30 PM – 7:00 PM
Online and Alumni Reading Room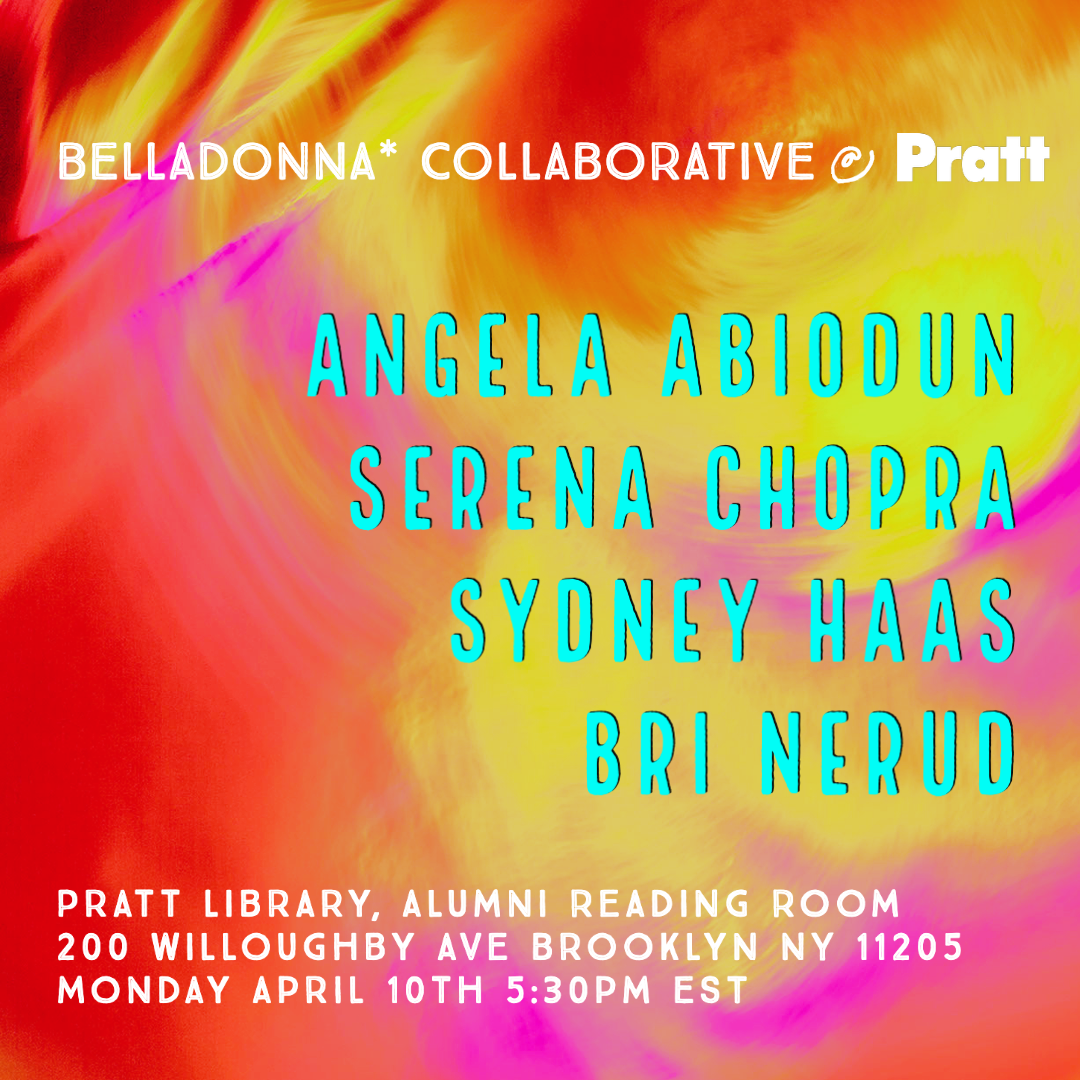 HELP! or an invitation to a reading of writing and relation a reading event collaboration of Belladonna* Collaborative and the Pratt MFA in Writing on the Pratt Brooklyn Campus in the Library's Alumni Reading Room – 3rd Floor on Monday April 10, at 5:30 PM (please register at our eventbrite) with Serena Chopra, Angela Abiodun, Sydney Haas, and Bri Nerud (each will release a Belladonna* chaplet on the day of the event).
The reading emerges out from a class called "Help! (Ways of Walking Ways of Care)" in which we invented and shared embodied writing practices informed by sharing virtual or physical space with each other: technologies of writing relation.
Serena Chopra and her praxis became a kind of north star for our class – her ability to work with physical and political proximity amid friend and foe helped us find beauty and art making in zones of late capitalist catastrophe, for example when we walked along the FDR, through the massive scale destruction of East River Park** with Eileen Myles and Marcella Durand.