Albers, Lustig Cohen, Tissi, 1958-2018: Opening Reception
March 1, 2018 6:00 PM – 8:00 PM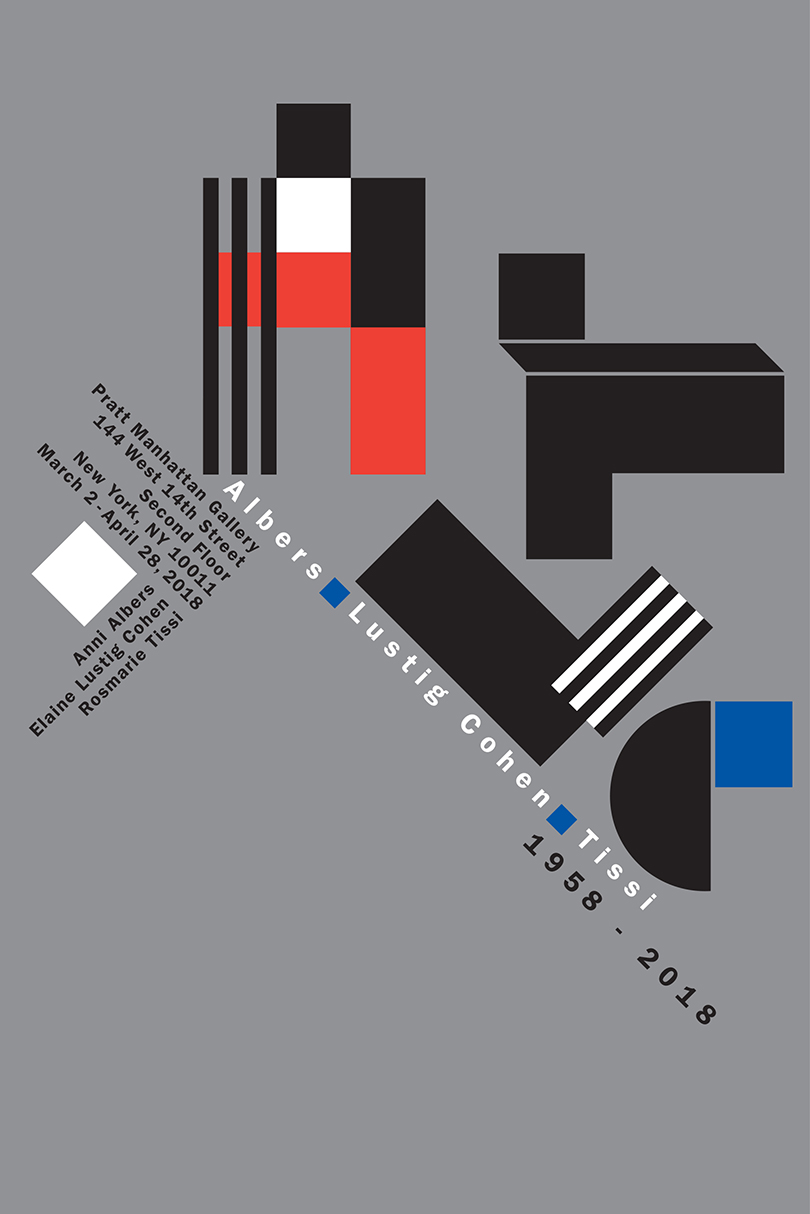 Albers, Lustig Cohen, Tissi, 1958-2018
March 2-April 28
Opening reception: March 1, 6-8PM
Pratt Manhattan Gallery presents Albers, Lustig Cohen, Tissi, 1958-2018, an exhibition that explores sixty years of graphic design and art work by three influential women artist-designers: Anni Albers, Elaine Lustig Cohen, and Rosmarie Tissi. Connected by shared circumstances of identity, each is a 20th century woman connected to a well-known male artist or designer and business partner, with mutual friends, patrons, places, and communities. Working through and inspired by constraints, all three demonstrated an affinity for geometric, hard-edged forms. They made work with a common ideal, exemplars of the Bauhaus ethos: unity in art and design. In the work is a vivacity that feels always new, timeless and individual.
Albers, Lustig Cohen, Tissi, 1958-2018 features a selection of art and design objects –typography, textiles, prints, paintings, posters, sculptures, trademarks, and books, design and/or art—in chronological order beginning in 1958. The three women's overlapping careers span the arc of the Modernist era—from the Bauhaus, to mid-century Pax Americana, to Postmodernism, and into the present.
Curated by Phillip Niemeyer, a graphic designer and director of Northern—Southern, a gallery and art agency in Austin, Texas.