A Live Conversation with President Frances Bronet
December 9, 2019 6:00 PM – 8:00 PM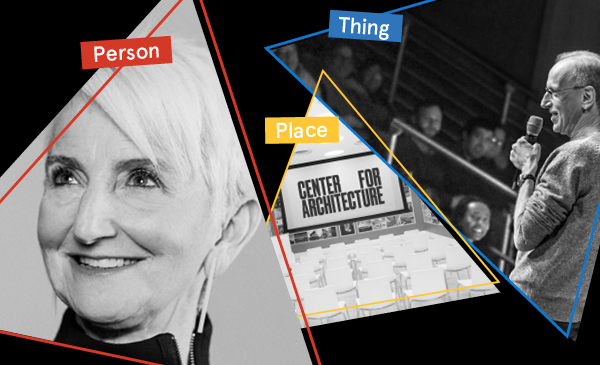 Well-known journalist, humorist, and playwright Randy Cohen interviews Pratt's president live on Person Place Thing with Randy Cohen.
Person Place Thing—the interview show hosted by former New York Times columnist Randy Cohen—has invited Pratt President Frances Bronet as its guest on Monday, December 9 at the Center for Architecture in New York City.
President Bronet joins the list of illustrious guests who have appeared on the show—from fields ranging from architecture and art to comedy and politics—to talk about one person, one place, and one thing important to them, resulting in surprising and poignant stories.
The show is based on the idea that people are particularly engaging when they speak, not directly about themselves, but about something they care about. Which person, place, and thing will President Bronet choose?