2020-21 Lecture Series : Garrett Bradley
November 5, 2020 7:30 PM – 9:30 PM
Online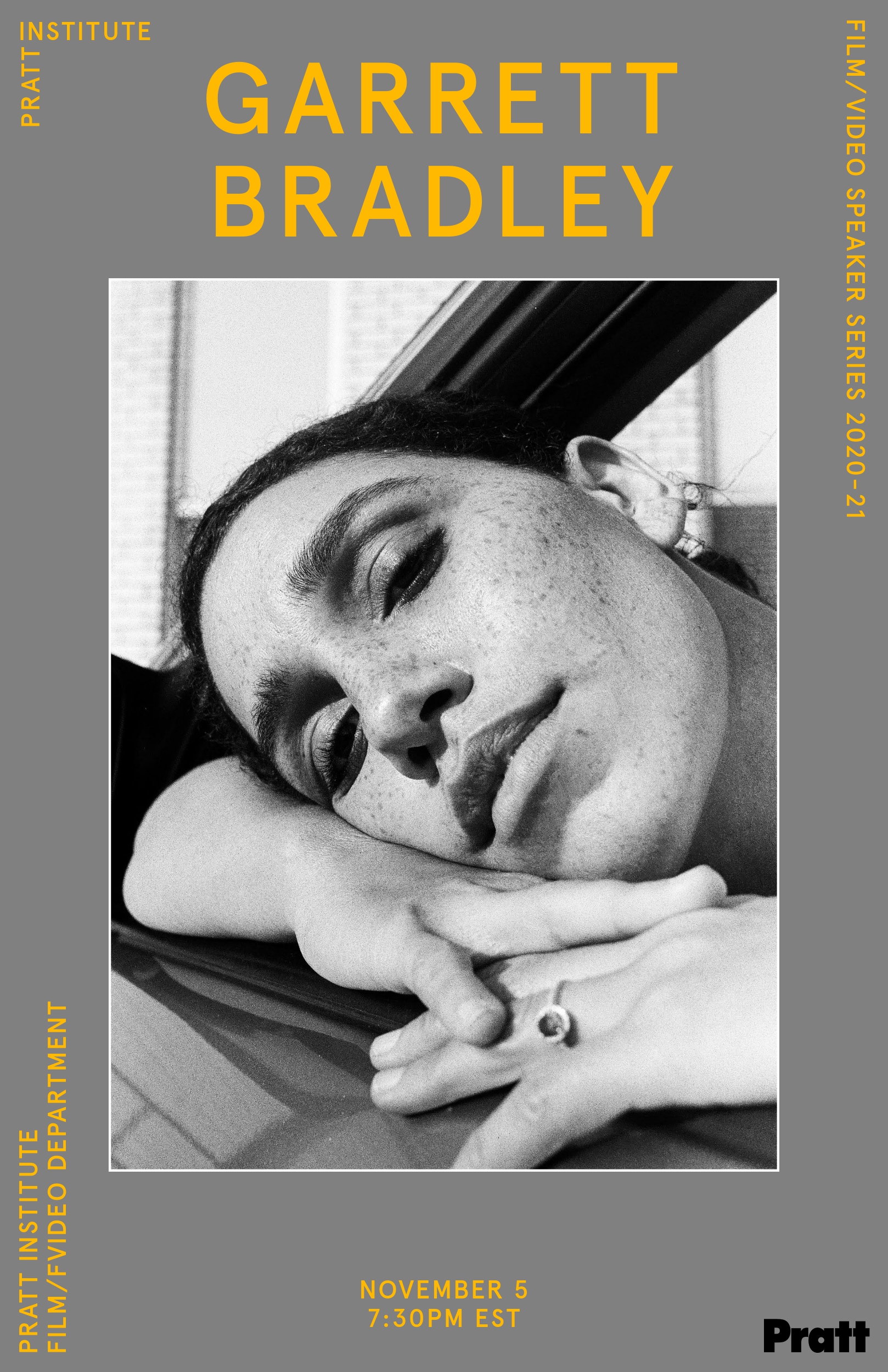 The Film/Video Department is pleased to present a conversation with the award winning filmmaker of Time, Garrett Bradley.
Ms. Bradley works across narrative, documentary, and experimental modes of filmmaking to address themes such as race, class, familial relationships, social justice, southern culture, and the history of film in the United States. Bradley has received numerous prizes which include the 2019 Prix de Rome, and the 2017 Sundance Jury Prize for the short film "Alone," which was released by The New York Times OpDocs And became an Oscar Contender for short nonfiction filmmaking, included in Academy Shortlist. Bradley's work can be seen across a variety of spaces including her Second Unit Directing work on Ava DuVernay's "When They See Us" and the 2019 Whitney Biennial. In December of 2019, Bradley's first solo exhibition opened at The Contemporary Arts Museum Houston (CAMH), curated by Rebecca Matalon. In January of 2020, Bradley became the first Black American woman to receive Best Director at the 2020 Sundance Film Festival for her first feature length documentary, "Time."
"Projects: Garrett Bradley," will be the artist and filmmaker's first New York solo exhibition scheduled for fall of 2020 and is presented as part of a multiyear partnership between The Museum of Modern Art and the Studio Museum in Harlem and will feature a multichannel video installation of America (2019). This show is organized by Thelma Golden, Director and Chief Curator, the Studio Museum in Harlem, with Legacy Russell, Associate Curator, the Studio Museum in Harlem. This exhibition is scheduled to run from November 21, 2020 – March 21, 2021. More information regarding this project can be found at moma.org.