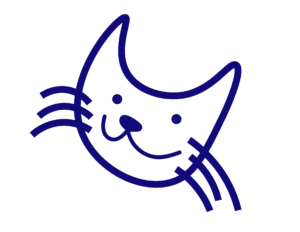 Clean Cats, the Pratt College Recovery Community
End Isolation, Connect to Community
Clean Cats is a community of students with multiple identities who are in recovery, pursuing recovery, or are interested in exploring how alcohol, drugs, nicotine, eating disorders or self harm impact their lives. Your recovery journey may include: moderation, sobriety, mind/body, spiritual/religious approaches, therapy, medication management, harm reduction, sober curiosity.
The Clean Cats community enjoys:
Relationships with students who understand you
Open All Recovery Meetings
Fun Social Events
Academic support/advocacy, connection to mental health services
Recovery Planning
Volunteer/Service Opportunities to help others
24-hour access to a private Clean Cats lounge
Access to/Info about BIPOC Recovery meetings, Multiple Recovery Pathways, AA meetings, Recovery Dharma meetings, ACA meetings, and Smart Recovery Meetings
Follow us on IG @prattcrc
Recovery of any kind is a form of social justice. No recovery can exist outside of the historical, sociopolitical and racial context within which you live. Click here to read our Guidelines to a Safe and Inclusive Environment document: Click Here to View/Download
Choices Group – Spring Semester
A nonjudgmental group for students who would like to talk about their alcohol or substance use. There is no requirement to change. Group will start at the end of February. Link will be on Engage and @prattcrc, and day/time TBD. Please contact Jernee Montoya at jmontoya@pratt.edu for more information.
The Counseling Center offers non-judgmental, confidential assistance to students regarding their use of alcohol and other drugs. If you or someone you know is struggling with the use of alcohol or other drugs, please contact our office at 718.687.5356 to schedule an appointment with Jernee Montoya, Coordinator of Clinical AOD services. If you want to stop using, or if you want to cut down on your use, assistance is available.
Suspect an Overdose? Afraid to Call 911? Don't BE!
NYC's new "911 Good Samaritan" law provides protections from charge and prosecution for drug and alcohol possession for the victim and those who seek help during an overdose.
Our mission is to provide incoming students, returning students, and existing students with peer support, advocacy, and a sense of community around their recovery. It includes supporting its members as they pursue a balance between an academically successful, socially engaged, well-rounded college experience, and the achievement of their recovery goals. We strive to destigmatize the experience of addiction and recovery.
Read an article Katie Vogel wrote in The Prattler about the impact the program had on her first semester at Pratt.
Important facts:
Students in drug/alcohol recovery who are active in College Recovery Communities demonstrate higher GPAs and better retention and graduation rates than the average student.
Students who have the support of their peers are much more likely to succeed in their recovery journeys than those who go at it alone.
95% of students who pursue abstinence based drug/alcohol recovery who participate in College Recovery Communities maintain their recovery and don't return to use, compared to the general population with a return to use rate of 40-60%.
If you are unsure about joining, reach out anyway! You can contact Jernee Montoya (jmontoya@pratt.edu), LCSW CASAC, the advisor for Clean Cats, explore Clean Cat's membership further, and/or be directed to additional recovery best suited to your situation.
Prescription Drug Misuse
Prescription drug misuse is defined by using a medication without a prescription, in a way other than as directed, or for the feeling it generates (i.e. to get high, stay awake, escape uncomfortable feelings).
It is a growing concern on college campuses, and to overdose (unintentional poisoning) is 1 of the top 3 causes of accidental death in the US. The introduction of Fentanyl into certain drugs has increased overdose exponentially. Prescription drug misuse can lead to heroin addiction in situations where a person is misusing opiates (Vicodin, Oxycontin, Percoset).
https://docs.google.com/document/d/1hewPVMHdsnQ3MgSUxazdZZxQjV1pY-p3Y2LAR7Qv6aI/edit
What Should I Do If I See an Overdose?
Call 911 immediately
If you have Narcan, please administer it immediately. If you don't have it, Public Safety 718.636.3600 (can give it to you)
If the person is not breathing, do rescue breathing (mouth to mouth)
Lay the person on their side once they start breathing again
Signs of an Overdose:
The person is unconscious and you can't wake them
Breathing slowly or not at all
Lips or nails are turning blue
Save a life! Get trained to use NarCan (the opioid overdose reversal drug). Contact Jasmine Cuffie at jcuffie2@pratt.edu.

Narcan is available:
Narcan is available (no questions asked) in the following locations on campus:
The Health Center
The Counseling Center
Residential Life
The Library
Click on the button below to find:
Community based programs that offer free Naloxone,
Participating pharmacy (including all Duane Reade, Walgreens, Rite Aid and CVS pharmacies) where naloxone can be purchased with insurance or out-of-pocket.
Basics & Casics
BASICS is a two-session assessment with a counselor aimed at helping a student learn more about their drinking, and how it may be affecting their life. CASICS is a similar assessment with the focus being on a student's marijuana use. The program is designed to assist students in examining their own drinking behavior and/or marijuana use in a judgment-free environment. The goals are selected by the student and aimed at reducing risky behaviors and harmful consequences. Contact Jernee at jmontoya@pratt.edu for more info, or to set up an appointment.
How Do I Know if I am Misusing Alcohol?
Below is a list of some to behaviors associated with alcohol misuse. If you have had one or more of these experiences, then you may be misusing alcohol.
Missing class or being late for class
Drunk Messaging/ phone calls/ texts
Unwanted/unplanned hook-up
Engaging in unprotected sex
Drinking to overcome anxiety in social situations
Saying something you regret while intoxicated
Thinking about or being distracted by thoughts of when you can drink again/Cravings for alcohol
Black-outs or memory loss
Drinking alone to deal with your feelings/stress
Vomiting
Engaging in self-h arm while intoxicated (i.e. cutting, burning self with a cigarette, putting yourself in dangerous situations)
Alcohol poisoning that requires stomach being pumped at hospital
Disciplinary/legal consequences
Injuring yourself while drinking
Feeling depressed, anxious or guilty the day after drinking
Go to alcoholscreening.org to get personalized feedback about your drinking in less than a minute.
Alcohol Poisoning
Drinking too much alcohol, too quickly, can be dangerous and lethal. In large quantities, alcohol can shut down brain functioning, leading to death. BACs (Blood Alcohol Concentrations) of 0.30 or more can be fatal.
How do you know if someone is suffering from alcohol poisoning? Here are signs to look for:
Person passes out and cannot be awakened
Cold, clammy, pale or bluish skin
Slow or irregular breathing
Person has vomited while passed out
What should I do if I think someone has alcohol poisoning?
Call 911. Do not leave the person alone.
Never put the person to bed to sleep it off.
Turn the person on his or her side (to reduce the chance that the person will choke on his/her vomit).
If you are on campus, call Campus Security at 718.636.3540 or contact your RA. Do not let your fear of getting someone in trouble for drinking prevent you from reaching out for help; remember, an angry friend is better than a dead friend.
How Can I Reduce Harm?
It is illegal to drink alcohol in New York state if you are under 21 years of age. If you choose to drink, your style of drinking can determine your level of risk.
Here are some tips that may reduce your chance for harm:
Avoid drinking games (it's harder to keep track of how much you drink, and you are more likely to raise your BAC to a dangerous level in a short period of time).
Limit yourself to one drink per hour (standard size drink) no more than 3 drinks in a sitting if your gender assignment at birth was female, no more than 4 if your gender assignment at birth was male. Alternate with non-alcoholic beverages.
Eat before you drink.
Avoid drinks that mix alcohol with caffeine/other stimulants. The energizing effects of the stimulants in these drinks can mask your awareness of how intoxicated you are, and you can make the mistake of drinking more than your body can handle.
Avoid pre-gaming. This can result in drinking more than you expect or want to because you will already be buzzed when you get to your destination, and your inhibitions/judgment will be impaired.
Keep your drink in your hand at all times to avoid someone secretly slipping a drug(s) into your drink.
Surround yourself with individuals you trust, so that, if something happens, there will be people who can take necessary action to assist you.
rethinkingdrinking.niaaa.nih.gov – Strategies on how to change your drinking pattern – with tips to build alcohol refusal skills and cope with cravings.
Helpful Websites
https://drugfree.org/article/get-one-on-one-help/ – The Partnership To End Addiction provides information and support for family members, friends who are concerned about a loved one's use of alcohol and drugs. Although the website refers specifically to getting support for your child, they also provide support for friends and other family members.
recoverydharma.org -a Buddhist inspired path to recovery from addiction
olganon.org – an anonymous self-help group for on-line gaming/screen addiction
cgaa.info – an anonymous self-help group for anyone struggling with an obsession or compulsion with video games
smartrecovery.org – an alternative to AA/NA
bma-wellness.com – an unofficial guide for understanding AA meetings
nyintergroup.org – AA meeting lists
newyorkna.org – NA meeting lists
knowtheodds.org/#hopeline – Support for those who are struggling with gambling/betting.
healthinfotranslations.org (약물 남용 및 의존) (in Korean – 한국어)
healthinfotranslations.org (物质滥用或依赖) (in Chinese – 简体中文)
healthinfotranslations.org (in Japanese – 日本語)
becomeanex.org – Support for those who are considering cutting down or quitting vaping/smoking.
For online/in-person gambling/betting support, you can also call or text: 1-800-GAMBLER
Mutual Support Meetings for BIPOC/LGBTQIA Pursuing Sobriety or Reduction of Use of Alcohol/Drugs
@blackandtransinrecovery
@servedupsober
@soberblackgirlsclub
@soberbrowngirls
@blackrecoverymatters
@hausofmeta
@soberblacksociety
@sober_latina
---
More Pathways to Recovery (Harm Reduction, Identity-Based, Abstinence-Based, etc.)
Moderation Management is a non-profit support network dedicated to reducing harm caused by misuse of alcohol. Zoom mtgs, face-to-face, phone and video meetings are ideal for members looking to share stories, discuss coping skills, and connect with like-minded people.
With several meetings held weekly, members soon come to look forward to these live get-togethers and virtual "coffee talks."
All of our meetings are hosted by Moderation Management members who are dedicated to helping others change their relationship with alcohol- Phone and video meetings are toll-free.
https://moderation.org/moderate-drinking-support-overview/support-meetings/
---
Recovery Dharma welcomes anyone who is looking to heal from addiction and addictive behavior, whether it's caused by substance use or process addictions like codependency, gambling, eating disorders, relationships, technology, or any obsessive or habitual pattern that creates suffering. We've found that this Buddhist-inspired path can lead to liberation from the suffering of addiction, and we support you in finding your own path to recovery.
BIPOC only: https://recoverydharma.online/bipoc/
---
Grounded: App to cut down, quit, or take a tolerance break from using weed.
https://play.google.com/store/apps/details?id=com.ifeanyi.grounded&hl=en_US&gl=US
T-break. This guide was created by the staff at the University of Vermont, and its purpose is to assist you on your journey during a cannabis tolerance break.
https://cyaar.kennesaw.edu/T-Break%20Guide.pdf
r/petioles. Reddit group to discuss reduction, moderation and responsible consumption of cannabis.
---
Your Pathway Support Group
UR Pathway is a peer-led support group for BIPOC to safely share their experiences & heal from addiction, mental health conflict and trauma.
https://www.eventbrite.com/e/ur-pathway-peer-support-group-for-bipoc-tickets-111056868082
---
SMART Recovery (Self Management And Recovery Training) is a self-empowering, science-based mutual support group for abstaining from any substance or activity addiction. Offering more than 950 weekly face-to-face meetings and 30 online meetings for individuals seeking to abstain from substances or activities. Teaches tools organized under the 4-Point Program®: 1) Building and Maintaining Motivation, 2) Coping with Urges, 3) Managing Thoughts, Feelings, and Behaviors, and 4) Living a Balanced Life. Tools include change plan worksheet, cost-benefit analysis, hierarchy of values, ABCs of REBT for urge coping and emotional upsets, brainstorming, role-playing and rehearsing, and more.
https://www.smartrecovery.org/
---
JACS assists the Jewish community in exploring recovery in a nurturing Jewish environment. It is a self-help/mutual aid movement of recovering Jewish people empowering themselves, talking to their communities and advocating for services on behalf of addicted Jews and families.
https://jewishboard.org/listing/jacs-jcsrecovery/
---
Judaism and Recovery The place for Jewish recovering from addiction to meet, communicate and support each other in their recovery
It includes articles on Judaism & Recovery, sharing by members in the Voices section, Audio classes on Judaism & Recovery, blog entries from Recovery Rabbis, Prayers & Psalms and Daily Studies.
https://www.chabad.org/library/article_cdo/aid/714274/jewish/Jewish-Recovery.htm
https://www.chabad.org/library/article_cdo/aid/714275/jewish/Judaism-Recovery.htm
---
Celebrate Recovery is part of Saddleback Church. Celebrate has eight recovery principles based on the beatitudes. Celebrate Recovery provides peer support and service ministry within a Christ-centered, Bible-based recovery program. Conference listings and Celebrate Recovery tools are available online.
https://www.celebraterecovery.com/
---
LifeRing sponsors face-to-face groups and online connections to chat rooms, discussion forums, blogs, and links to sources of information related to recovery from addiction. LifeRing is not affiliated with any other organization, and is independent financially, legally, and organizationally. LifeRing meetings are started and led by peer volunteers called "conveners."
---
Millati Islami is a fellowship of men and women, joined together on the Path of Peace. We share our experiences, strengths, and hopes while recovering from our active addiction to mind- and mood-altering substances. Following Millati Islami's 12 Steps to Recovery, members look to Allah (G-D) to guide us on Millati Islami (the Path of Peace). While recovering, we strive to become rightly guided Muslims, submitting our will and services to Allah. members look to Allah (G-D) to guide us on Millati Islami (the Path of Peace). While recovering, we strive to become rightly guided Muslims, submitting our will and services to Allah.
---
Women for Sobriety, Inc., is a non-profit organization dedicated to helping women discover a happy New Life in recovery from Substance Use Disorders. Founded in 1975, the WFS New Life Program is based on thirteen Acceptance Statements which encourage emotional and spiritual growth. WFS has certified moderators and chat leaders leading mutual support groups online and in person, as well as phone volunteers available for one-on-one support. Any woman seeking an abstinent New Life is welcome to join WFS.
---
SOS Sobriety is a network of autonomous, nonprofessional local groups dedicated solely to helping individuals achieve and maintain sobriety. SOS is a secular program of recovery and takes a self-empowerment approach. SOS is useful for people with alcohol, food, and other drug problems who have difficulty with the spiritual aspects of many mutual aid groups. SOS has family and friend groups.
---
The Wellbriety Movement is an interconnected web spreading across our Native Nations carrying the message of cultural knowledge about recovery for individuals, families and communities. The web is a live entity that was born out of the work that White Bison created after the Elders told about a healing time that has come.