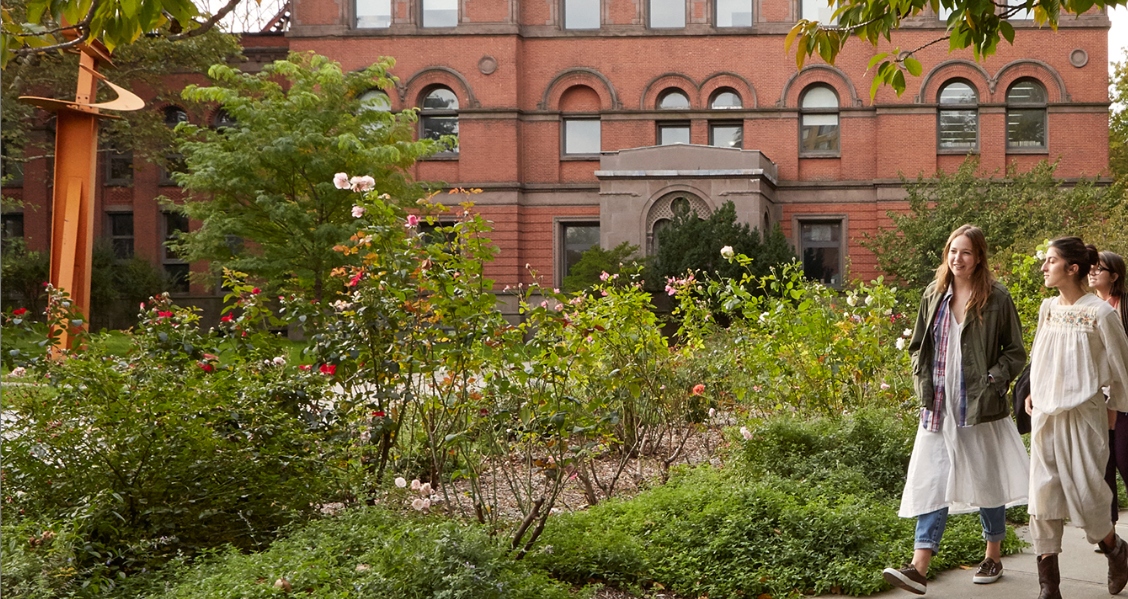 Counseling and Psychotherapy
The Counseling Center provides currently enrolled Pratt students confidential and free goal-oriented individual and group psychotherapy, assessment, consultation, and referrals to outside providers. We are staffed by licensed psychologists and clinical social workers who specialize in working with young adults and have a wealth of experience in college mental health. In addition, a consulting psychiatrist is available for psychotropic medication evaluation.
We offer daily appointments (M-F) for both in-person and virtual/remote sessions and we are available 24/7 if you have an urgent concern and need to speak to someone.
We can be reached by phone at (718) 687-5356 or email us at therapy@pratt.edu
Scheduling an Appointment
The Counseling Center Staff are operating remotely and in person, via secure telehealth sessions, video calls (Zoom) or phone calls and in-person appointments. All students can make consultation appointments for 9am-3pm EST, Monday – Friday. If you would like to make an appointment, please email therapy@pratt.edu or give us a call 718.687.5356
When requesting an appointment, please provide your current availability and Pratt student ID number
You will need to complete your forms for your appointment in Pratt's Student Health Portal, register at: https://pratt.medicatconnect.com/
Counseling services are open and free of costs to all matriculated undergraduate and graduate students
All services and communications are completely confidential
When you contact Counseling Services, you will be offered the earliest appointment available. Following an initial assessment, short-term individual therapy or group therapy with one of our staff therapists may be recommended; alternatively, a staff therapist may determine that your needs would be best served by a referral to an off-campus treatment provider. Our staff therapists will try their best to accommodate your service requests but ultimately must use their professional judgment to determine the most appropriate treatment plan for you.
Crisis Counseling & Support After-Hours
Students who need crisis counseling, can contact us 24/7. During our normal office hours, you can reach us via email (therapy@pratt.edu) or by calling us. After hours crisis support is available by calling our main number 718.687.5356.
If you're concerned about your safety or having a mental health emergency, please contact:
Pratt Counseling 24/7 After-Hours Line: 718.687.5356
Pratt Public Safety: 718.636.3540
NYC Confidential Chat Line: 1.888.692.9355/text WELL to 65173
Emergency Services: Dial 911
Confidentiality
We consider student privacy to be very important. Our records are maintained separately from your medical and academic information. The information that you provide to our counselors is maintained with a strict adherence to confidentiality in accordance with laws and professional ethics. Your information will not be disclosed to anyone without your permission, except in rare, emergency situations as required by law.
Location & Hours
The Counseling Center offer services at two locations:
Brooklyn Campus
Located: ISC Building, 3rd Floor, Room 314
Fall & Spring Hours: Monday through Friday, 9am – 5pm
Summer Hours: 9am – 4pm
Directions: After entering the building, turn left and take the elevator at the end of the hallway, to the 3rd floor. Once exiting the elevator, our reception office is the first door to your left, room 314
Manhattan Campus
For the duration of the 22' – 23' academic year there will be no in-person office hours in the Manhattan offices.
Located: 7th Floor, Room 706D
Hours: TBD
For more directions: /visit-pratt/maps-and-directions/
---
IF YOU OR SOMEONE YOU KNOW IS FEELING SUICIDAL, PLEASE VISIT OUR SUICIDE RESOURCES PAGE.
---