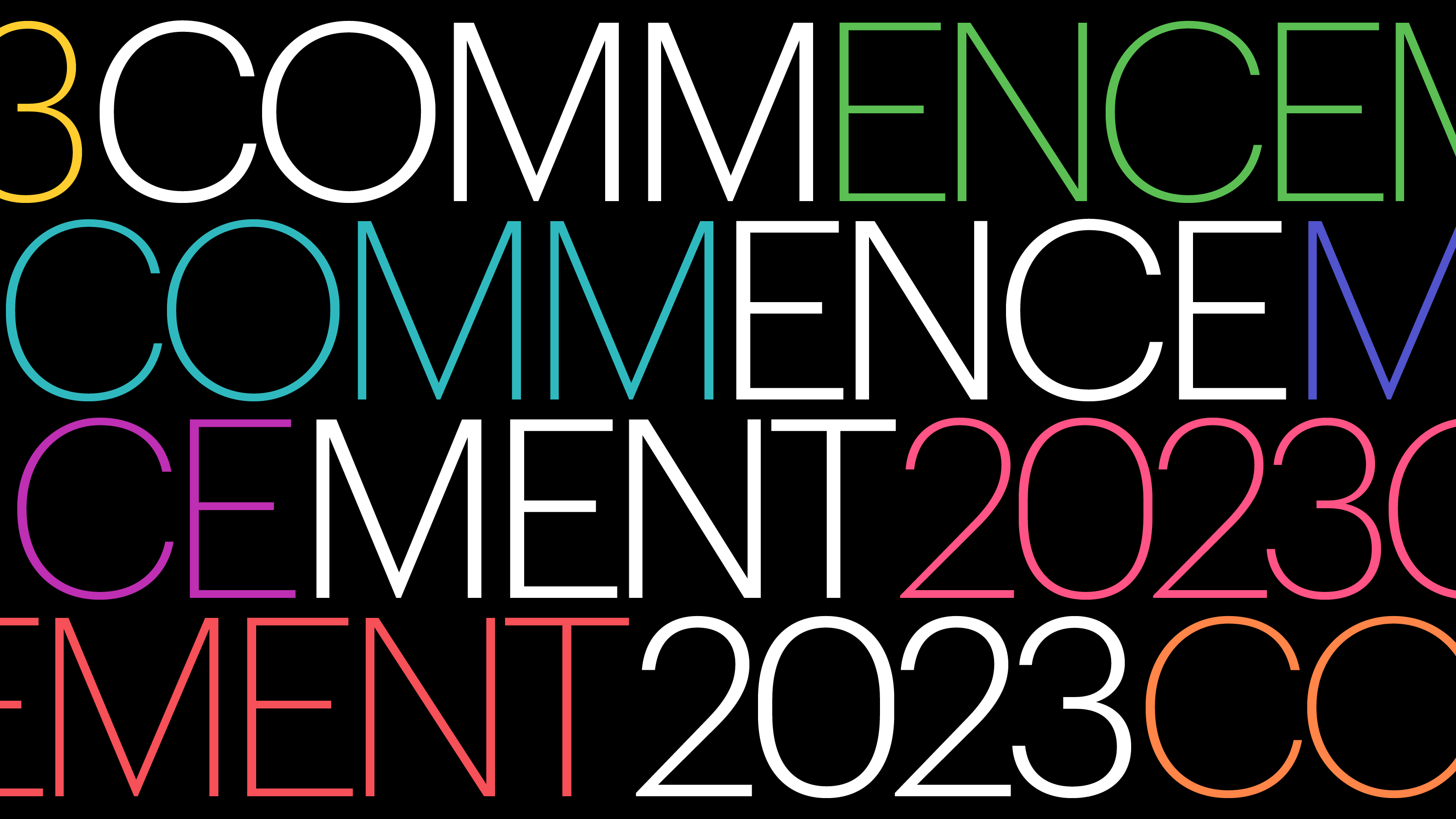 Graduation Checklist
Graduation and Commencement are separate events. Graduation refers to the administrative process of awarding your degree. Commencement is the ceremony that celebrates this achievement.
The checklist instructions on this page will guide you through the necessary steps to complete to graduate and receive your diploma officially. Please make sure to read this page in its entirety to avoid missing any essential steps.
1. Apply for Graduation
Go to Student Self-Service and click on "Graduation Overview" to get started. The data that you enter on this application will determine your graduation date, the information that will appear on your diploma and in the Commencement Program, and the address your diploma will be mailed to. By applying for graduation, you can ensure that you will be in the loop regarding Pratt Shows, Prattonia, and involvement in other important end-of-year events.
If you decide to change your diploma mailing address, you must update your Graduation Application. General address changes will not carry over to your Graduation Application.
Applications for any graduation date will only be accepted online until the application deadline (see below). Late applications must be made in writing at the Registrar's Office and are subject to the approval of the Associate Registrar.
2. Degree Audit Check
Check in with your academic advisor to ensure that your degree requirements will be met at the end of your final semester. You must complete all required courses and credits for your academic program and meet or exceed the minimum GPA requirements for graduation (2.0 for undergraduate students, 3.0 for graduate students). Check your degree audit for requirements specific to your program on Student Self Service.
3. Account Balance Review
Specific holds on your account will prevent you from getting your diploma after you have graduated. View your bill in the Finances module on OnePratt to ensure that you will not carry a balance at the end of the semester. Contact Student Financial Services with any inquiries: sfs@pratt.edu / 718.636.3599.
Make sure that you return all books and materials borrowed from the library by the end of the semester and pay any fines owed. More information on returning books can be found here. If you have any other questions about library services, materials, or your library account, feel free to contact the library at libref@pratt.edu
DEGREE CONFERRAL
Pratt officially awards degrees on three dates each year—October 1, February 1, and June 1. There is no ceremony when degrees are conferred on these three dates. Pratt celebrates all recent graduates at a Commencement Ceremony each May. Provided that your degree requirements have been met and you have been cleared by our administrative offices, your diploma will be mailed at the approximate dates below.
Dates and Deadlines
Graduation Term
Summer 2022
Fall 2022
Spring 2023
Summer 2023
Submit Graduation Application
March 25, 2022
August 25, 2022
December 31, 2022
March 25, 2023
Review Degree Audit with Advisor
After registration for fall courses
After registration for fall courses
After registration for spring courses
After registration for summer courses
End of Semester
July 29, 2022
December 19, 2022
May 9, 2023
July 21, 2023
Official Graduation Date
October 1, 2022
February 1, 2022
June 1, 2023
October 1, 2023
Estimated Diploma Mailing Date
During the month of October 2022
During the month of February 2022
During the month of June 2023
During the month of October 2023
Commencement Celebration
May 2023
May 2024*
*Summer and fall graduates must attend the Commencement ceremony at the end of the academic year. If you are a summer or fall graduate and wish to attend the May 2023 ceremony, please submit a Permission to Attend Form.
GRADUATING WITH HONORS AND WITH DISTINCTION ⚓
Pratt students graduate with honors, highest honors, and with distinction. This is notated on the diploma and the final official transcript. The Institute does not graduate students cum laude, magna cum laude, or summa cum laude.
Associate and Bachelor's Degrees
Master's Degrees
With Honors
With Highest Honors
With Distinction
Final Cumulative GPA
3.500
3.750
3.850
Students earning associate and baccalaureate degrees must have earned a final cumulative GPA of 3.500 to graduate with honors and a final cumulative GPA of 3.750 to graduate with the highest honors. For graduate degrees to be awarded with distinction, a graduate student must have earned a final cumulative GPA no lower than 3.850 in all work.
To be considered for honors, highest honors, or distinction, a student must have completed a minimum of 50 percent of degree credits at Pratt. These credits must be earned in semesters evaluated with a GPA.
PERMISSION TO ATTEND COMMENCEMENT
Students who will not complete their programs until Summer or Fall 2023 may petition to join the 2023 Commencement with a Permission to Attend Form. Approved Permission to Attend students will not have their names printed in the 2023 Commencement program; their names will be printed in the 2024 Commencement program.
The deadline to apply for Permission to Attend is March 14, 2023. Visit the Commencement page for additional information about the ceremony.
QUESTIONS?
Contact the Registrar's office: graduation@pratt.edu or phone at 718.636.3663