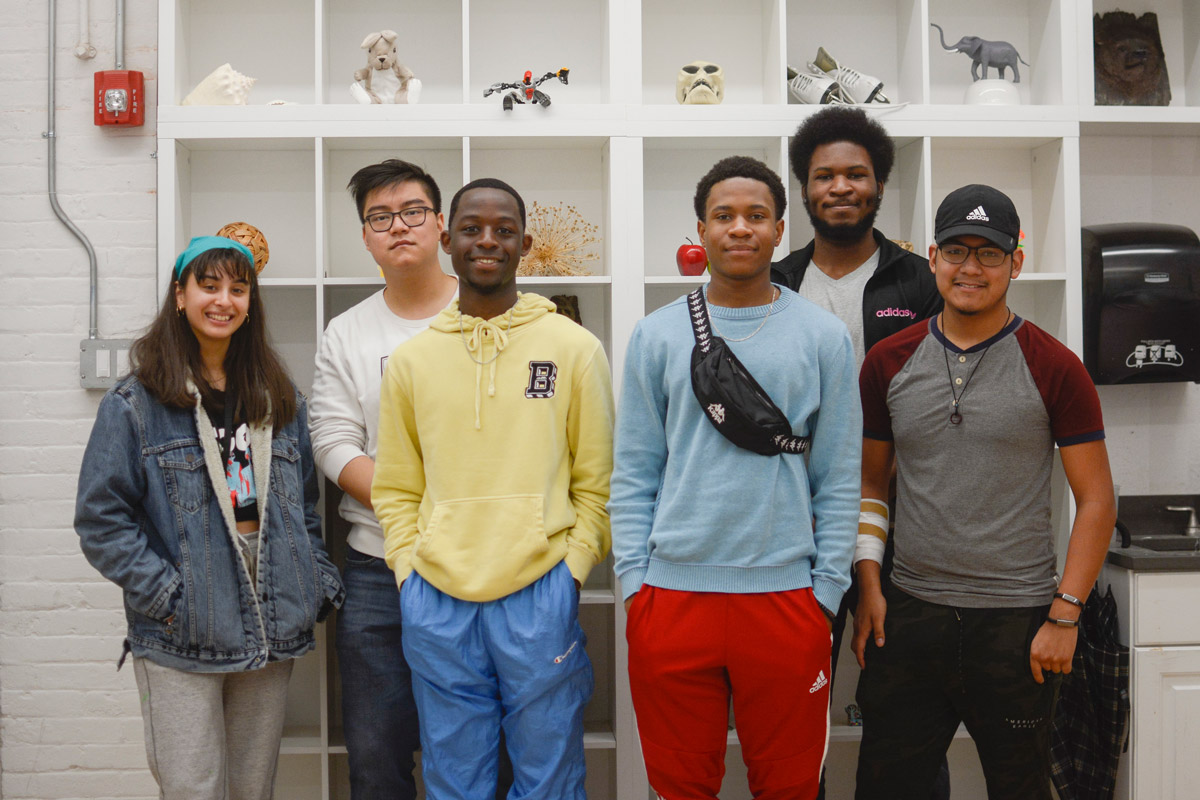 Every year, students graduate from our Center K-12 programs and go on to attend college and universities across the country. The Center K-12 Alumni Network was created to maintain ongoing communication with our alumni and extend our resources to these graduated students.
Available resources include continued assistance with financial aid applications, guidance for students interested in transferring schools, and part-time employment opportunities. Alumni attending Pratt or other NYC colleges and universities have been hired in the Center K-12 as teacher's assistants and college access assistants to mentor current students.
In Summer 2019, the Center K-12 hosted the inaugural Reunion Luncheon for students attending colleges and universities across the country with the conversation centered on the transition from high school to college. The class of recently graduated program participants asked older alumni about their experiences and accomplishments since graduating the scholars program.
Annual K-12 Alumni Events
Annual events provide valuable opportunities for reconnecting with old classmates, networking with professionals in various art and design fields, and welcoming new students to our programs.
If you'd like to learn more about upcoming events or how you can participate in the Center K-12 Alumni Network, please find our contact information below.
Contact
Center K-12, South Hall 203
Pratt Institute, Brooklyn Campus
200 Willoughby Avenue
Brooklyn, NY 11205
Email: K-12@pratt.edu
Tel: 718.636.3654