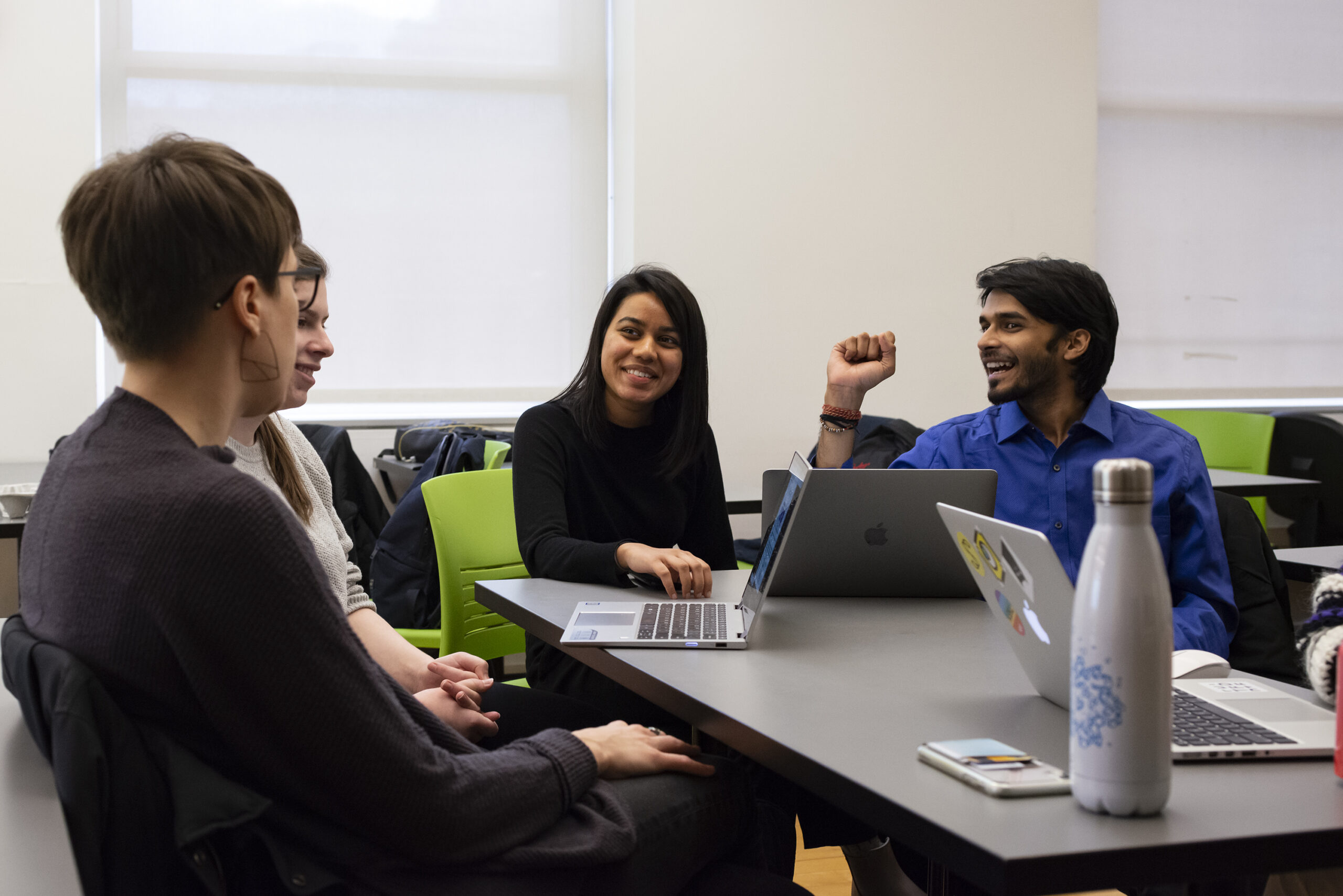 What is Resilience, Wellness, and Well-being at Pratt?
Resilience, Wellness, and Well-being (RWW) is dedicated to creating a culture where the entire Pratt community can flourish and thrive through our focus on connection, engagement, support, and well-being. Together, we work with faculty, staff, students, and alumni to gain the creative and life skills that build meaning and engagement during our time at Pratt and beyond.
We conduct surveys on well-being, so we can offer programs and appointments that are data informed, and we host conversations and a Council across the Institute to collaborate on ideas, initiatives, and actions.
Who We Are And What We Do
Resilience, Wellness and Well-Being celebrates a holistic approach to education and student/alumni success by expanding awareness of the pathways, support and opportunities to build and sustain resilience, wellness, and well-being for all of Pratt's community members.
From drop-in meditation and student resources to faculty development workshops to support student flourishing across the Pratt campus, we strive to advance the Council advances the work of Pratt's creative community through mindful inquiry, engaged programming, and contemplative pedagogy, including:
Student, Staff, and Faculty Training and Development: Courses and programs such as the COMPOSE, Meditation Incubator, and Art of Well-being courses
Tiered Support and Self-Care: From well-being roundtables and the Farm to Campus healthy eating program to Mindful Pratt drop-ins and other initiatives
Health Promotion: Embed health and well-being into all aspects of campus culture including programs, education and operations to support a whole campus approach to healthy lifestyles
Resources: articles, videos, guidebooks, and more
How To Get Started
Have questions or ideas? We are here to be a resource for you. Contact us at rww@pratt.edu
Jasmine Cuffie
Associate Director, Health Promotion and Well-being Specialist
jcuffie2@pratt.edu
Sam Harvey
Assistant Director, Resilience and Well-being Programs
sharvey@pratt.edu
Ebony Watson
Program Administrative Assistant
ewatson7@pratt.edu