AMOEBOID SPHERE (PHASE 2)
We continue the next phase of our actuated morphing amoeboid sphere building on results from Phase 1. In this phase, we have constructed an icosahedron with improved joints, and are currently building a portion of the second spherical layer as part of a double-layered spherical truss. We continue to test the physical connections, software, hardware and electronics using linear actuators and a custom screen-based control interface.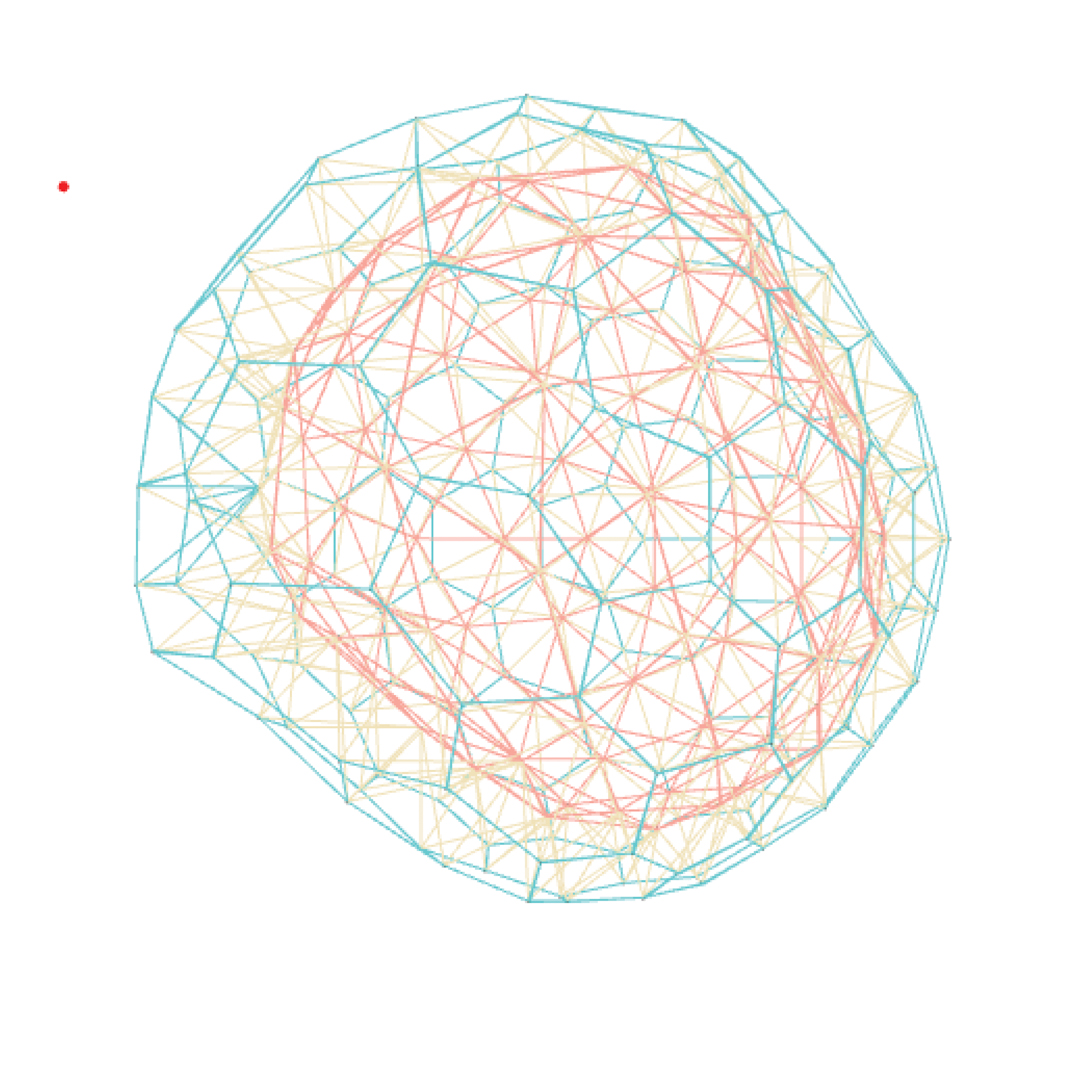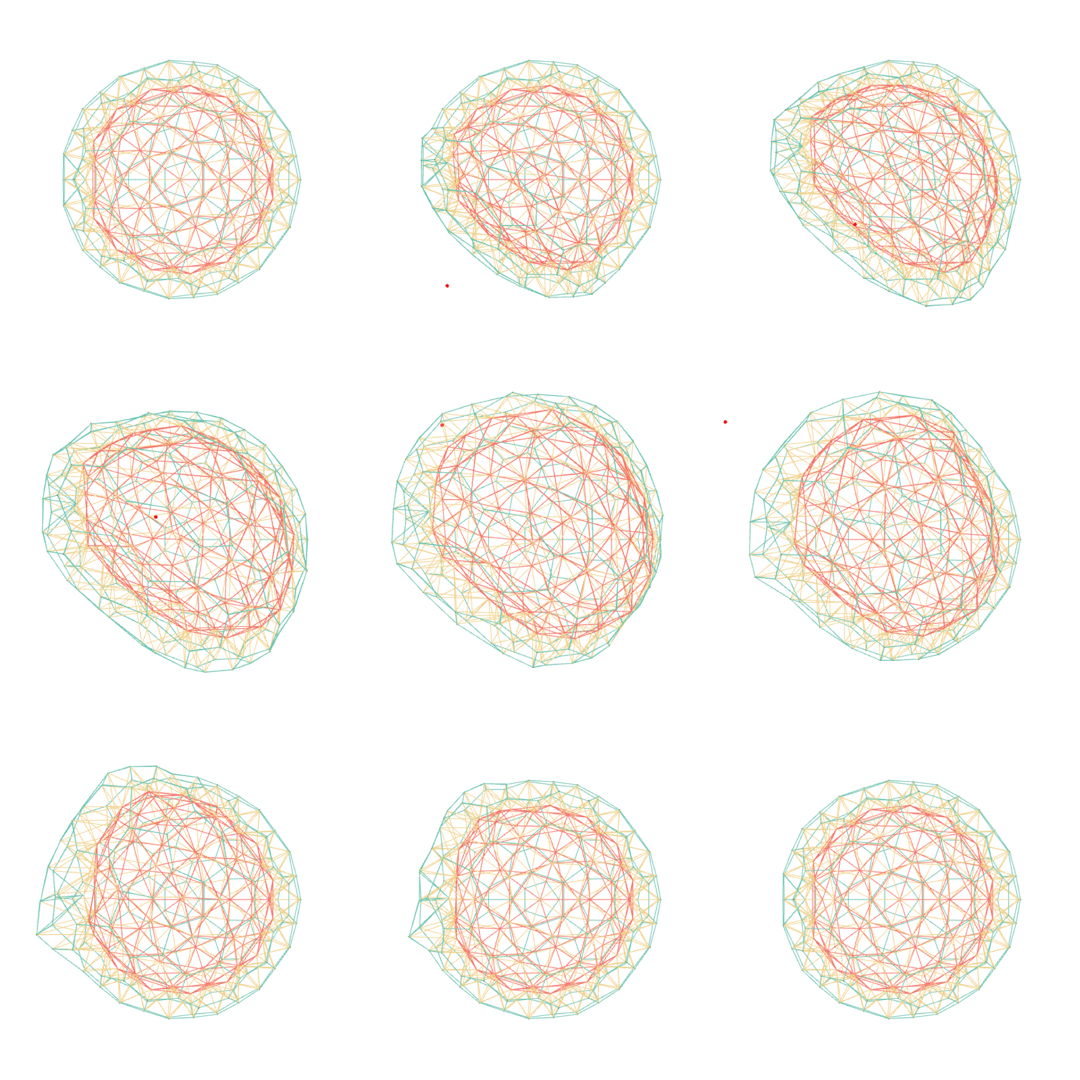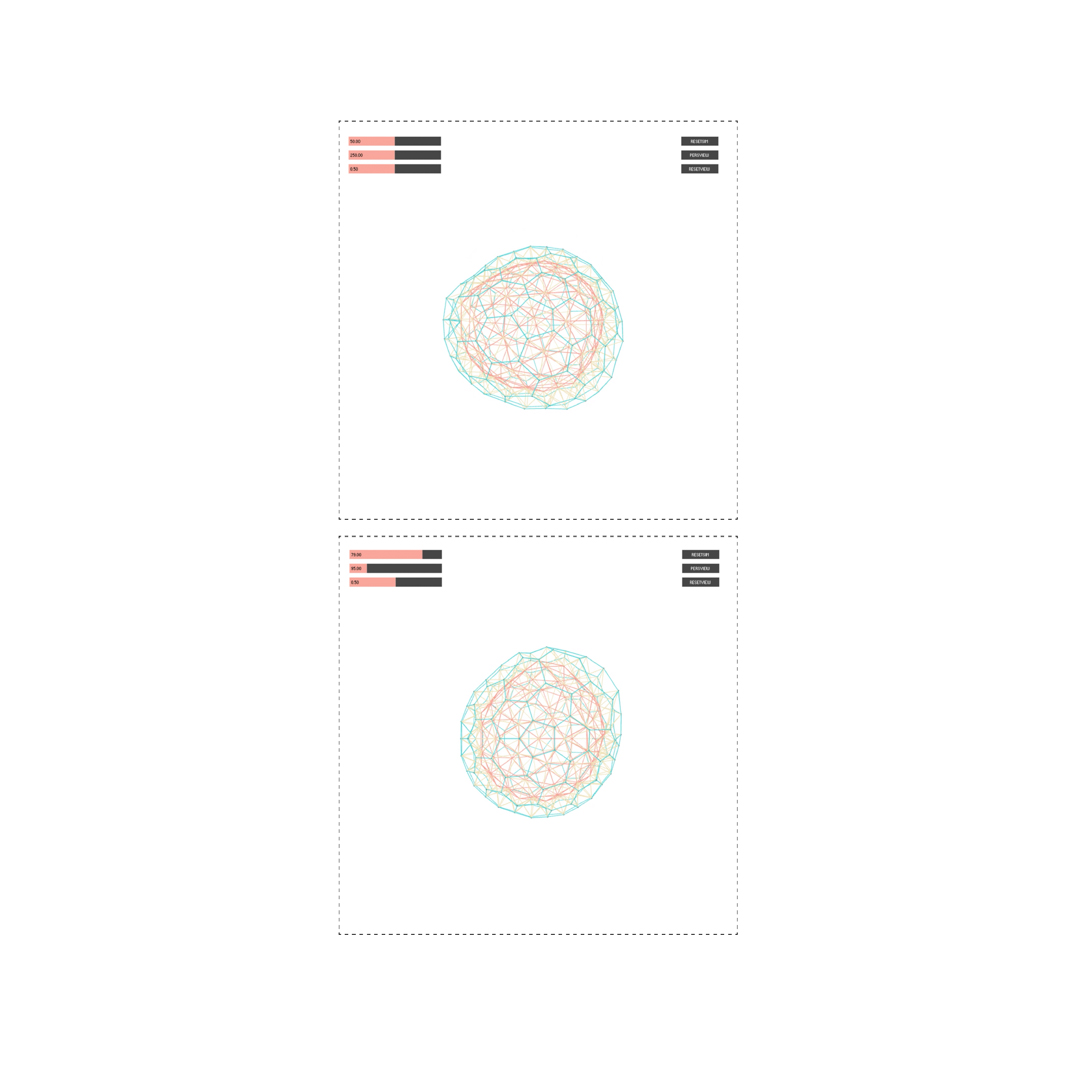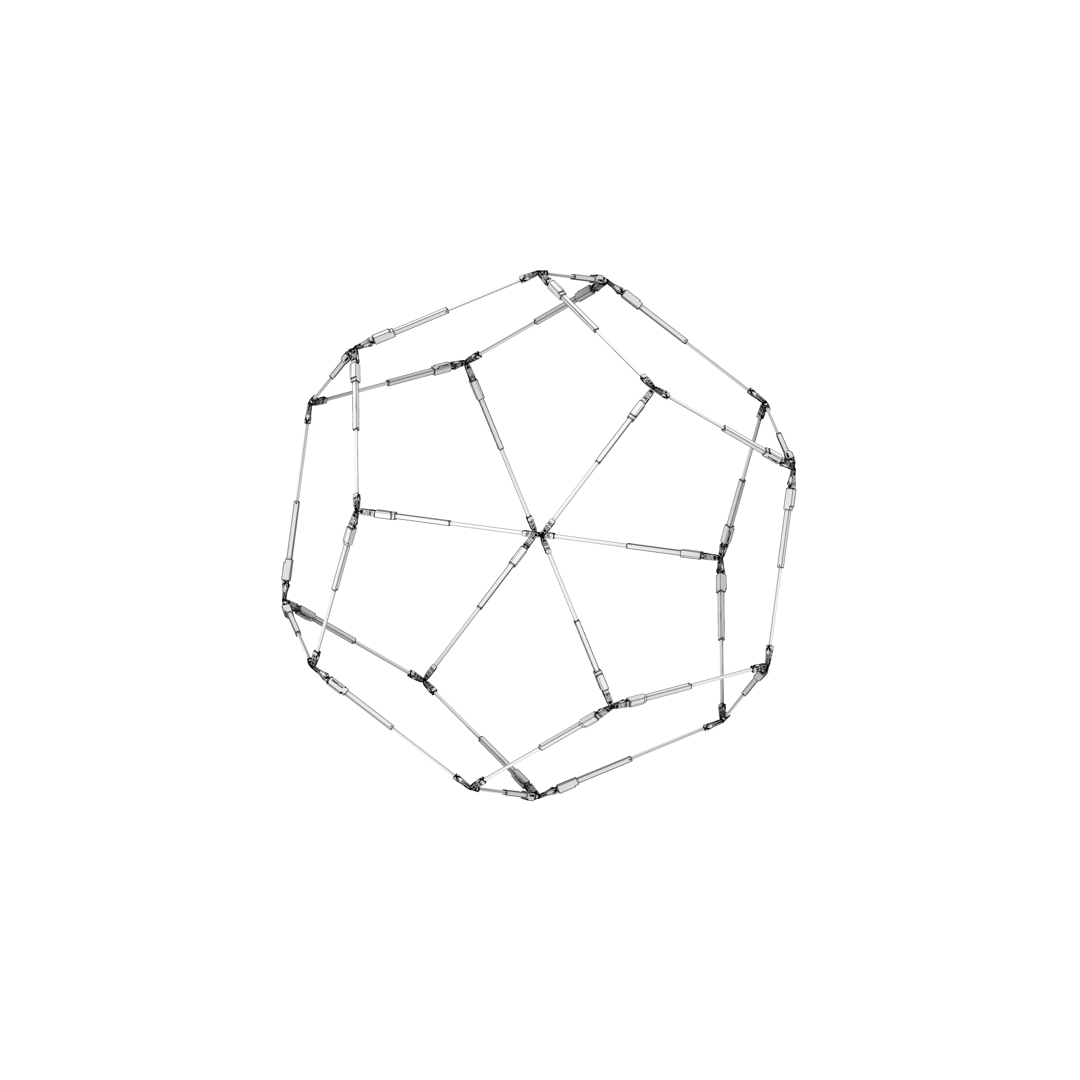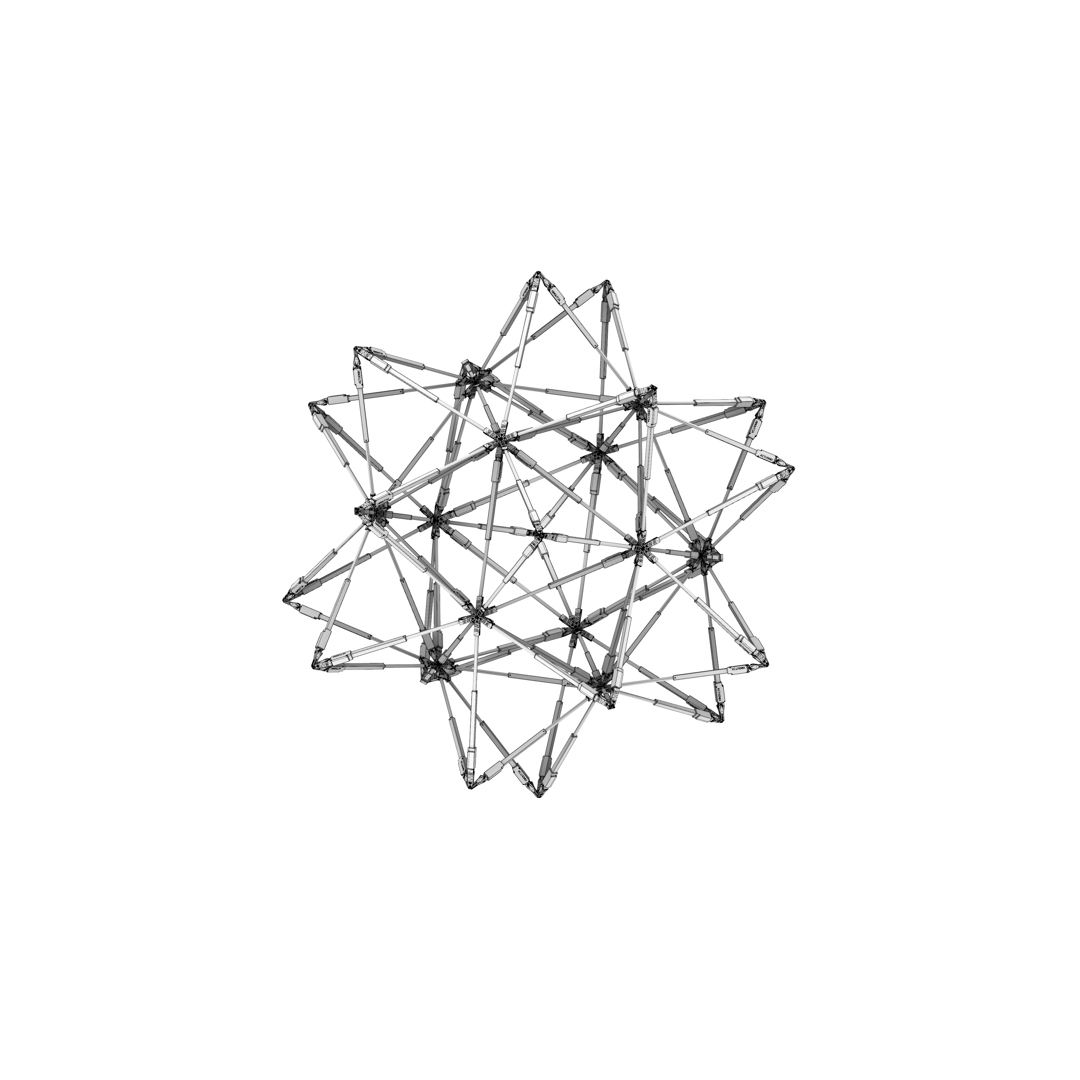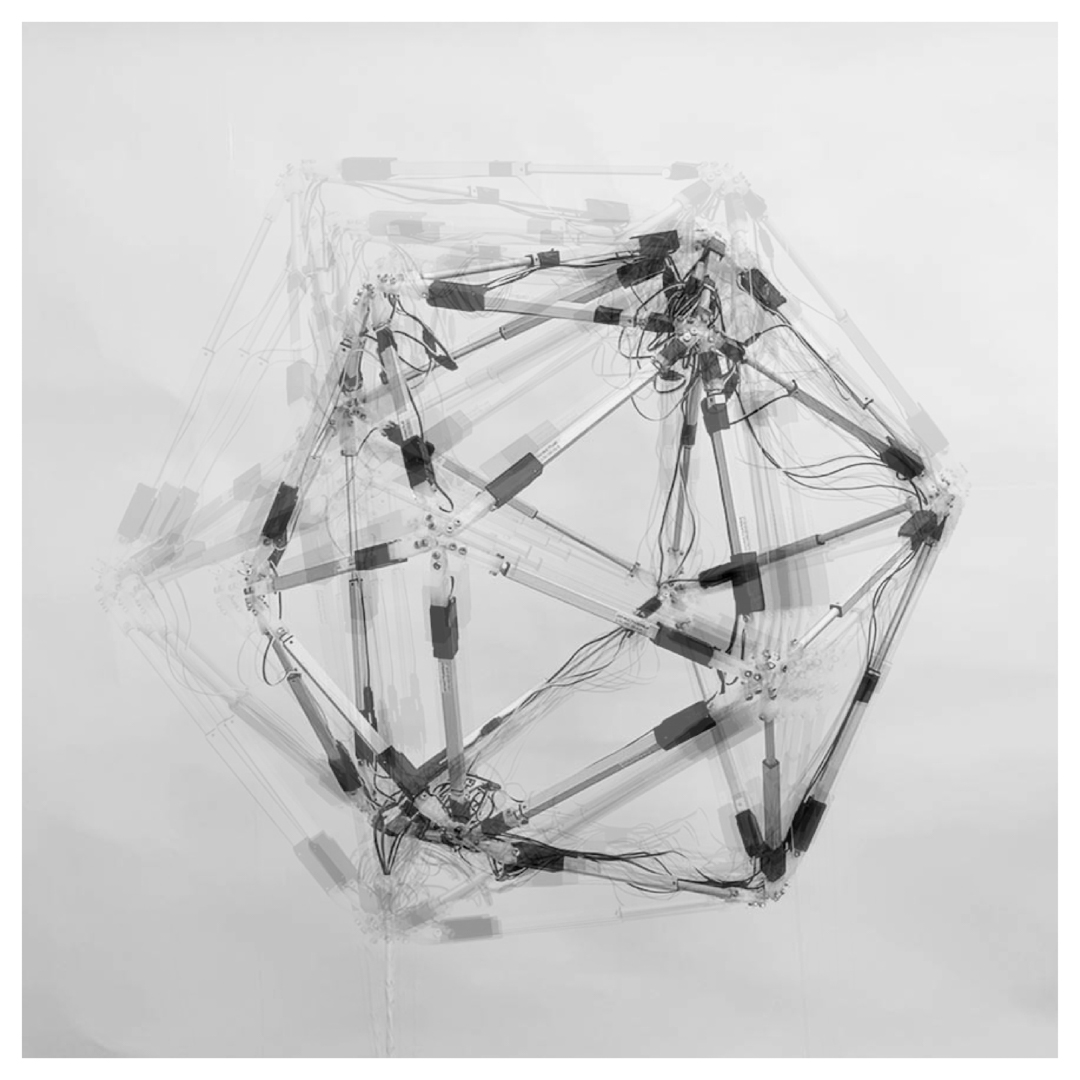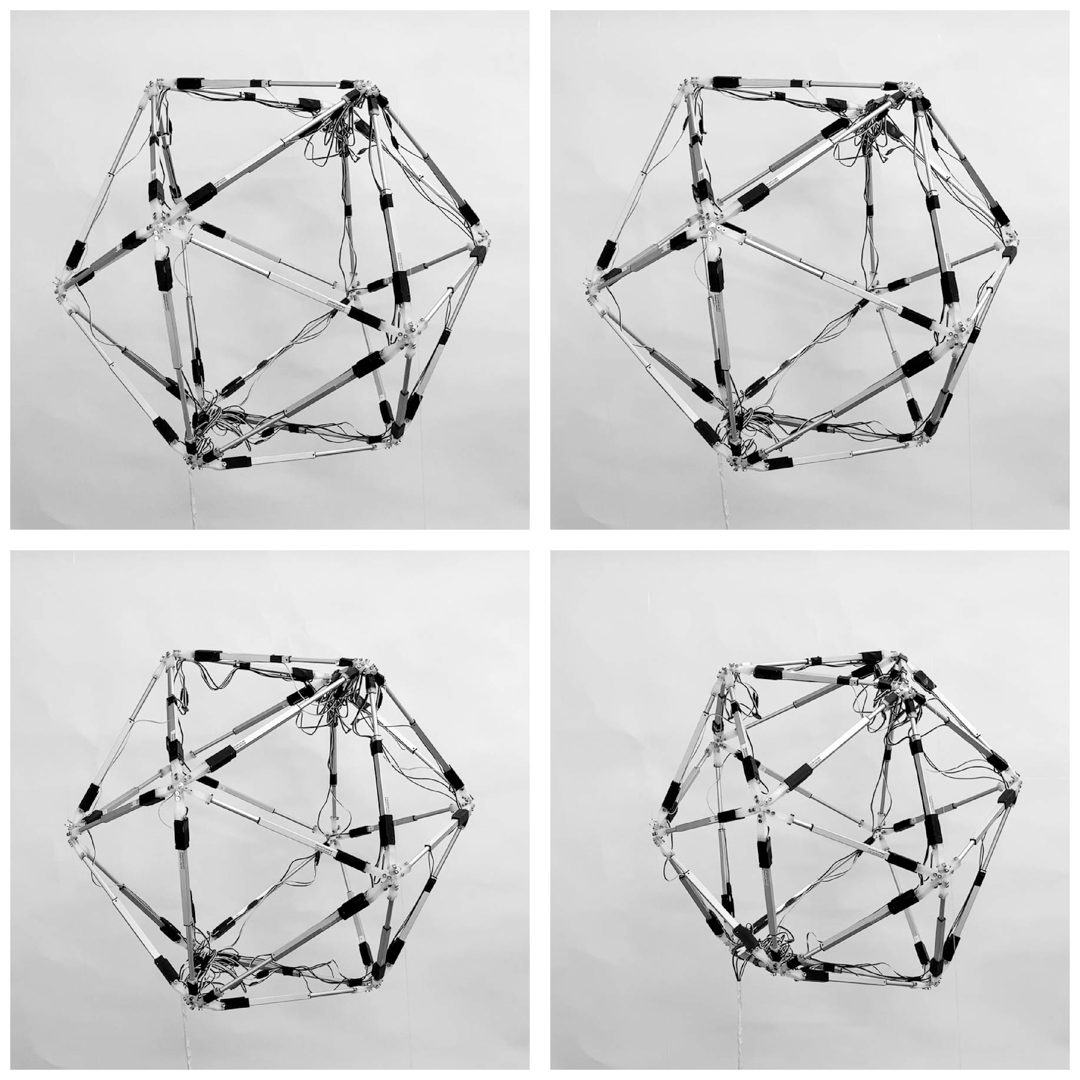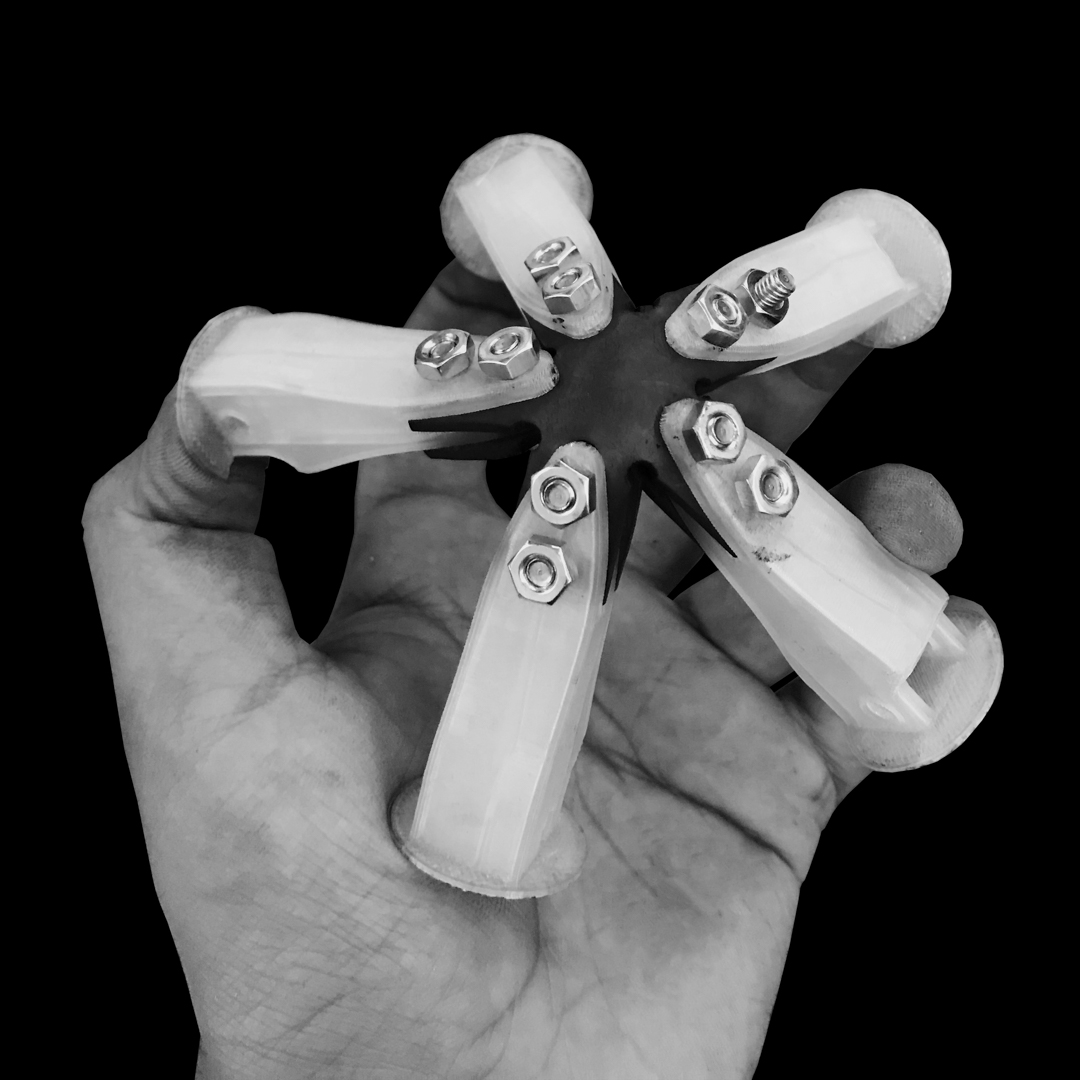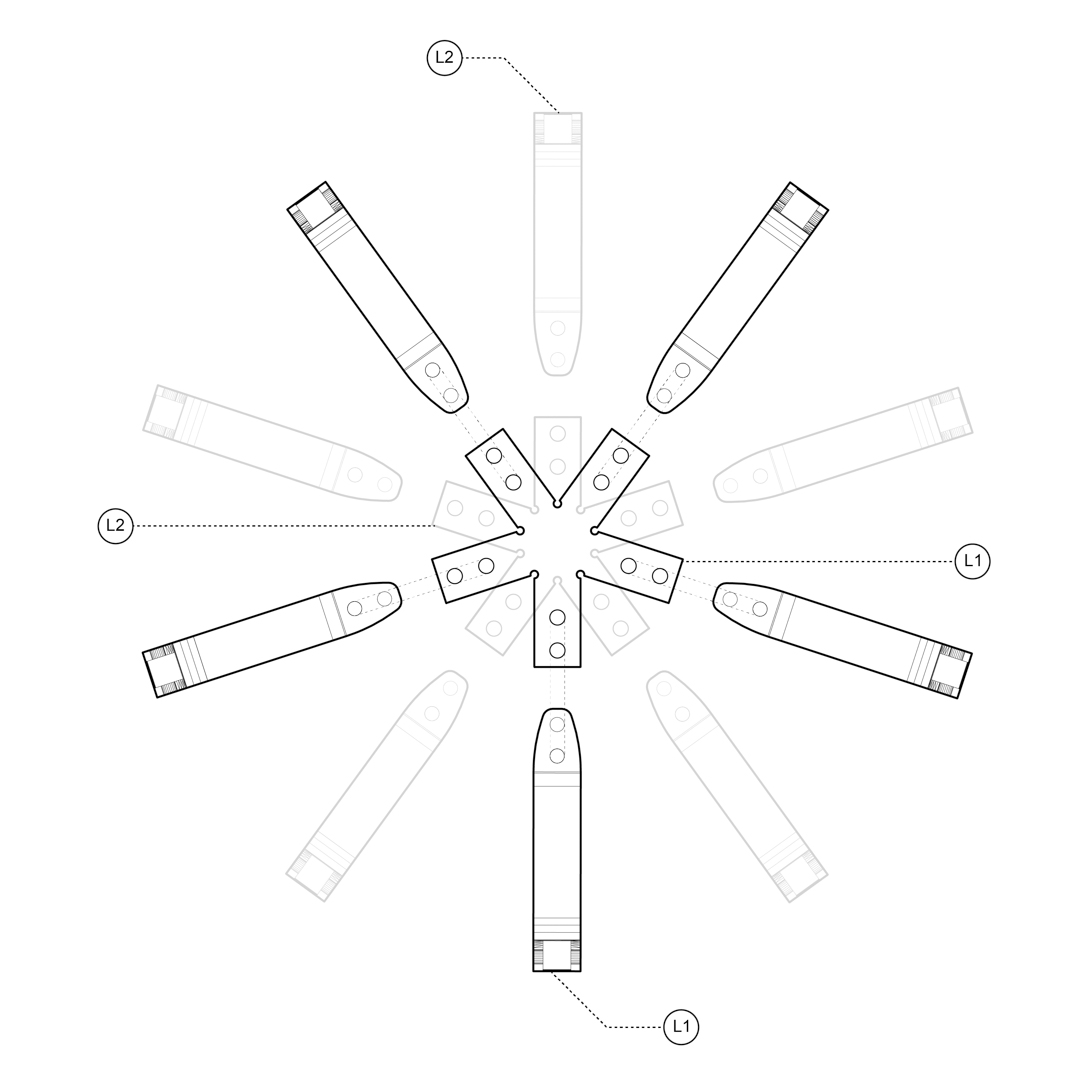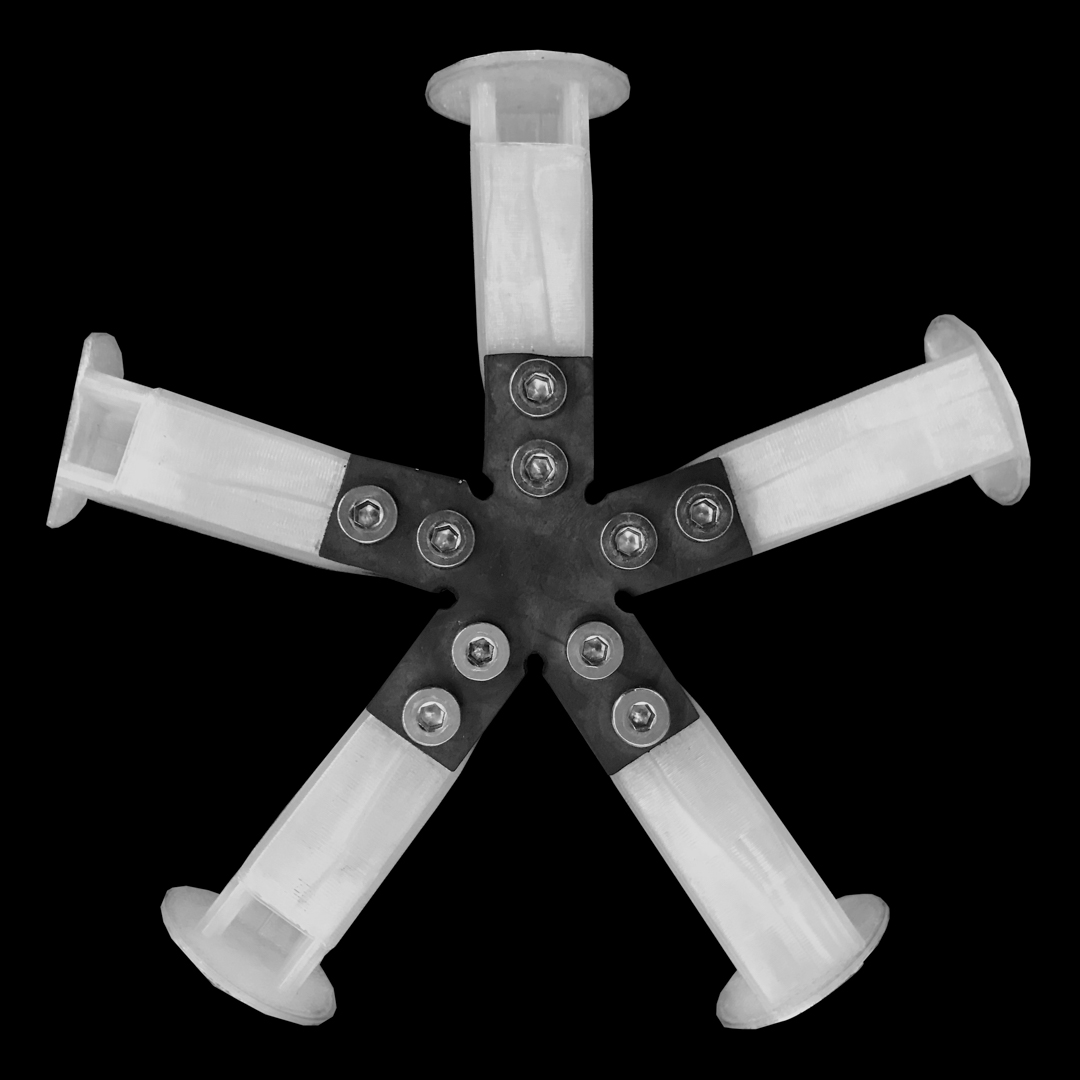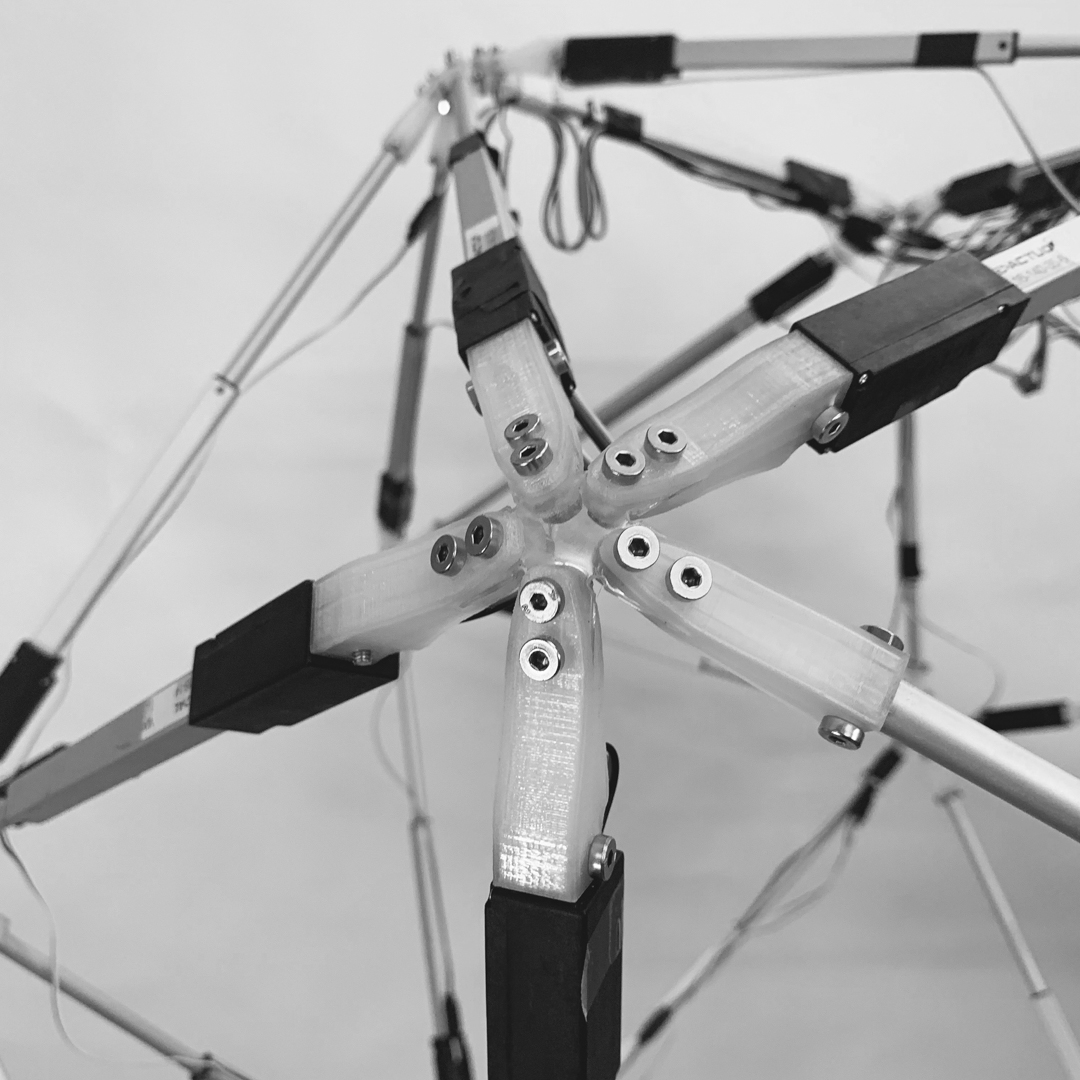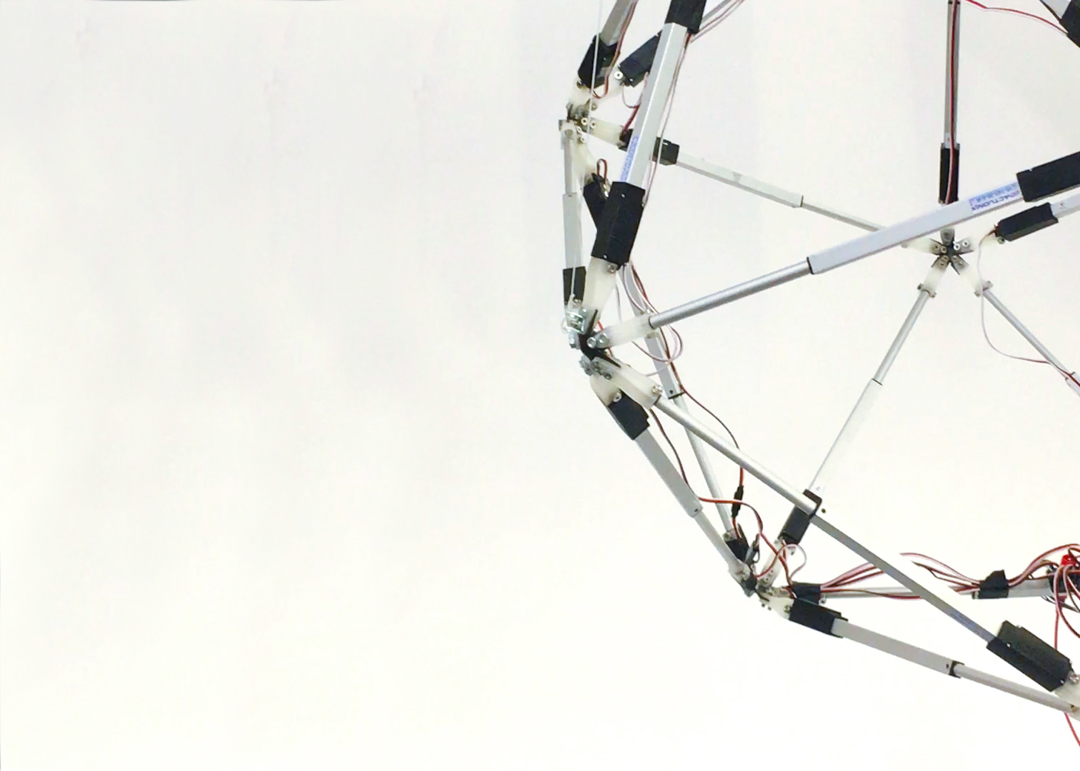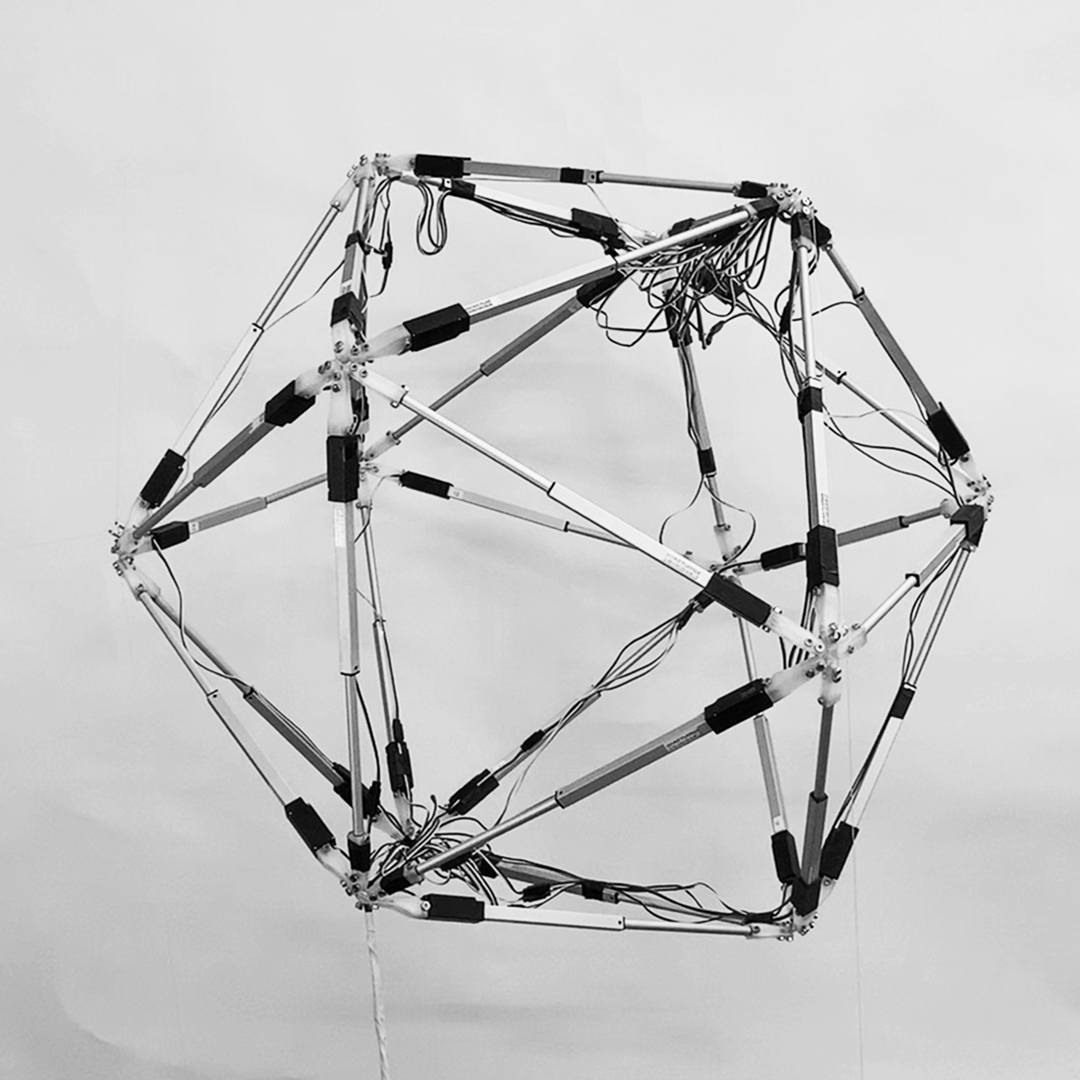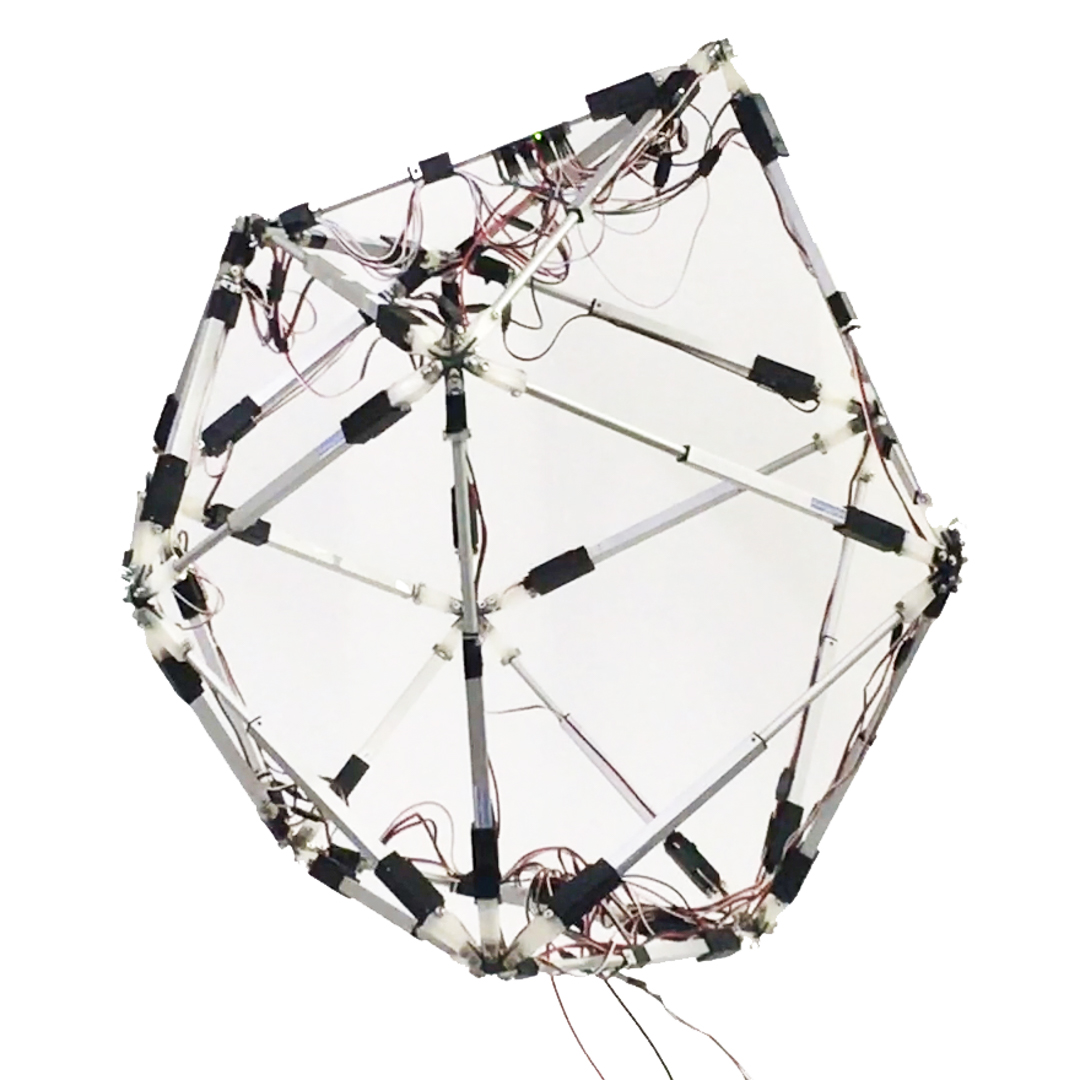 [Credits]:
Principals: Haresh Lalvani, CheWei Wang
CES Researcher: David Franck,
Student Research Assistant: Abhishek Thakkar
---
SELF-LOCK PAVILION (PHASE 2)
We continue the development of the Self-Lock Pavilion, a structure built of 5 inter-locking parts that are joined to make a continuously smooth minimal surface without using external connecting devices. The inter-digitation we have developed was successfully tested with a scaled 3D print. The five components are being cnc milled and combined with 3D prints to construct a hybridized maquette of the structure. We are also beginning to digitally develop 6-axis tooling to fabricate the inter-digitating geometry, inspired by cranial sutures, from continuous monolithic material.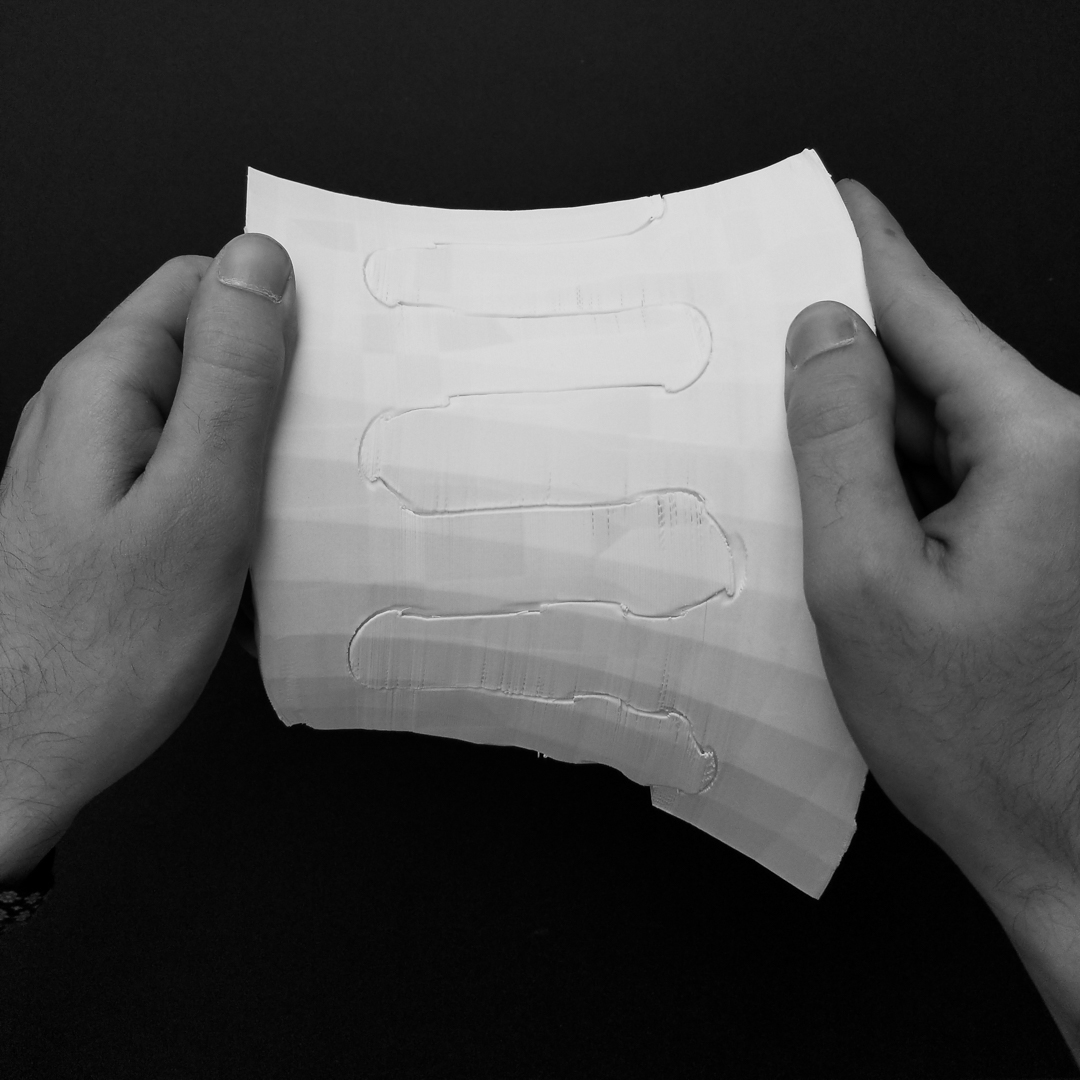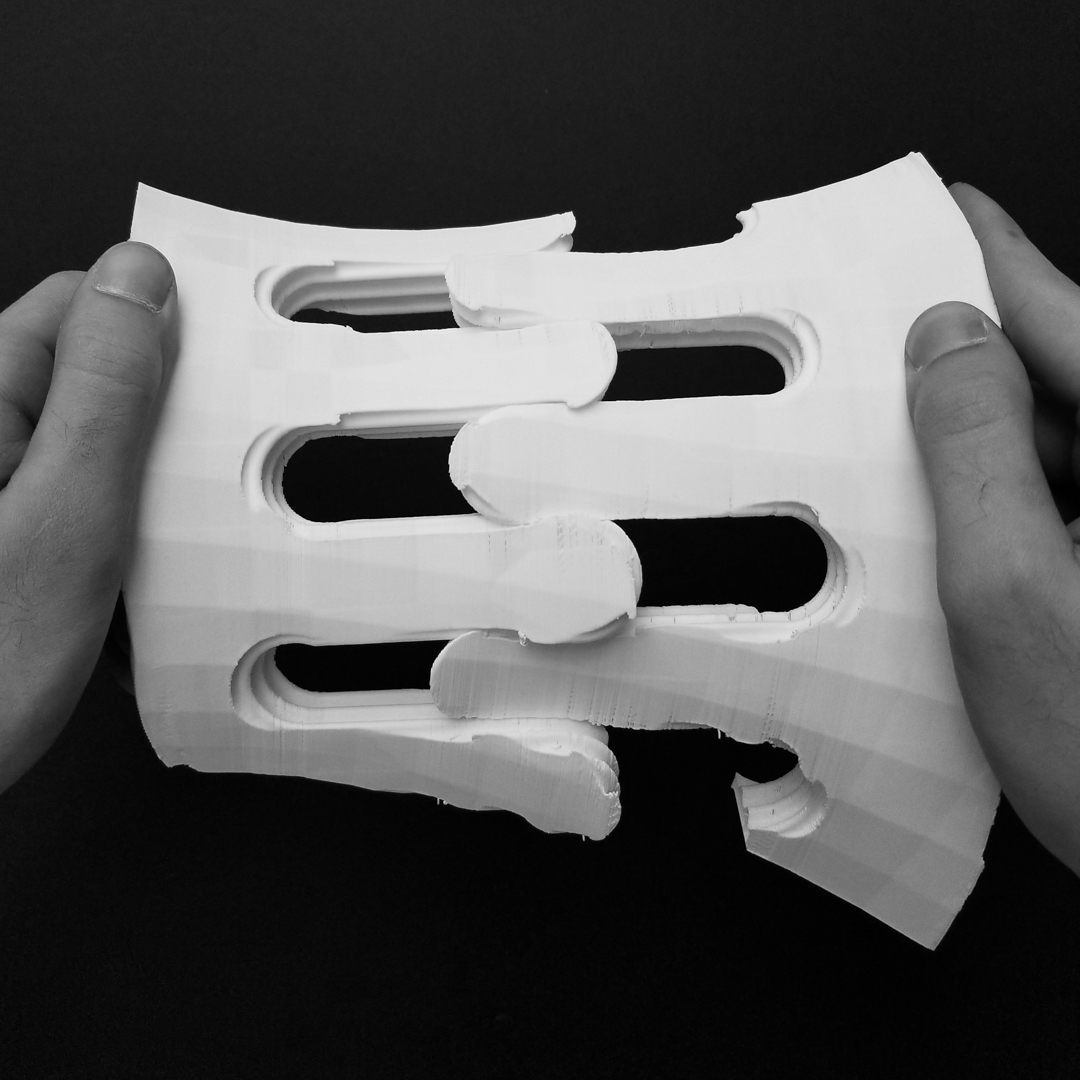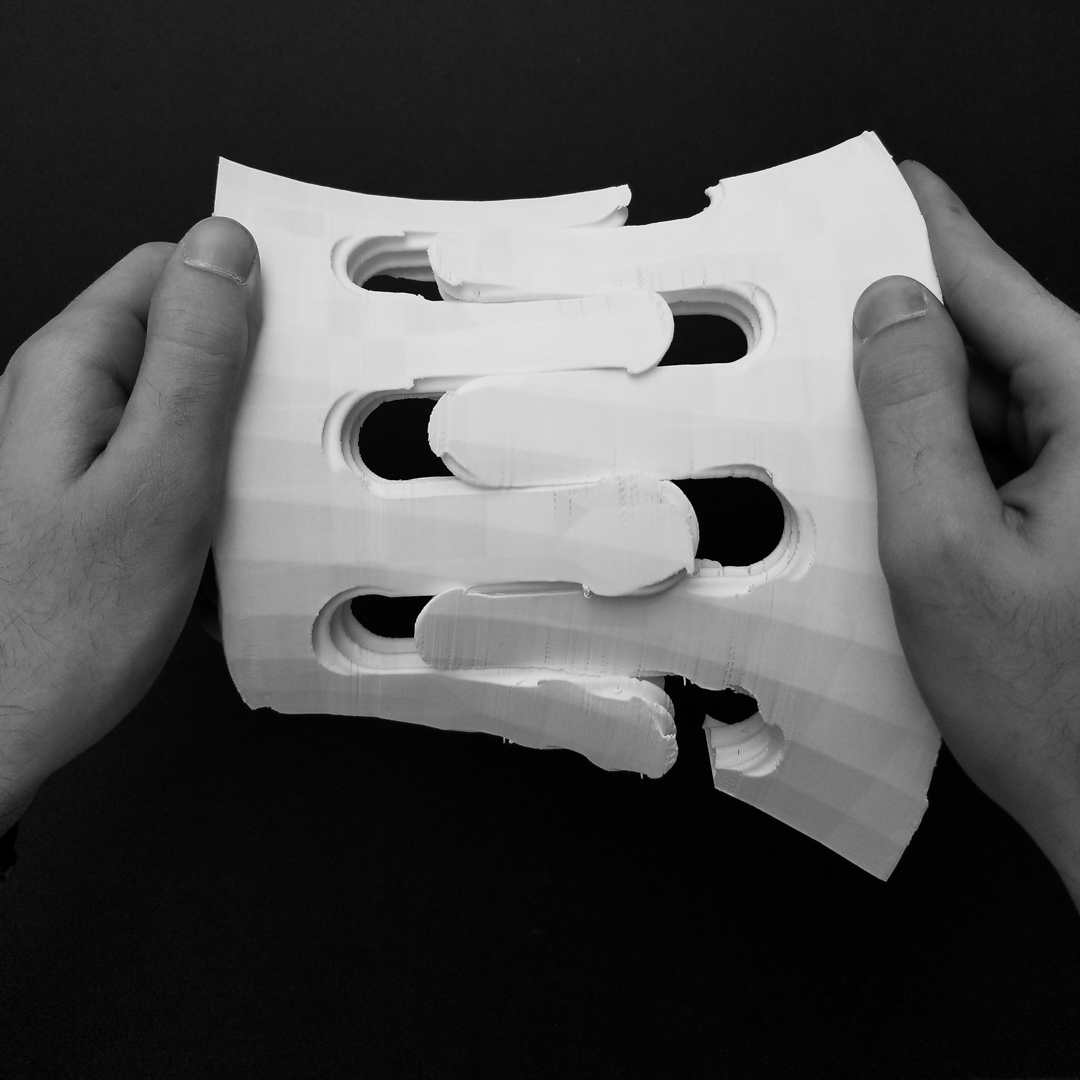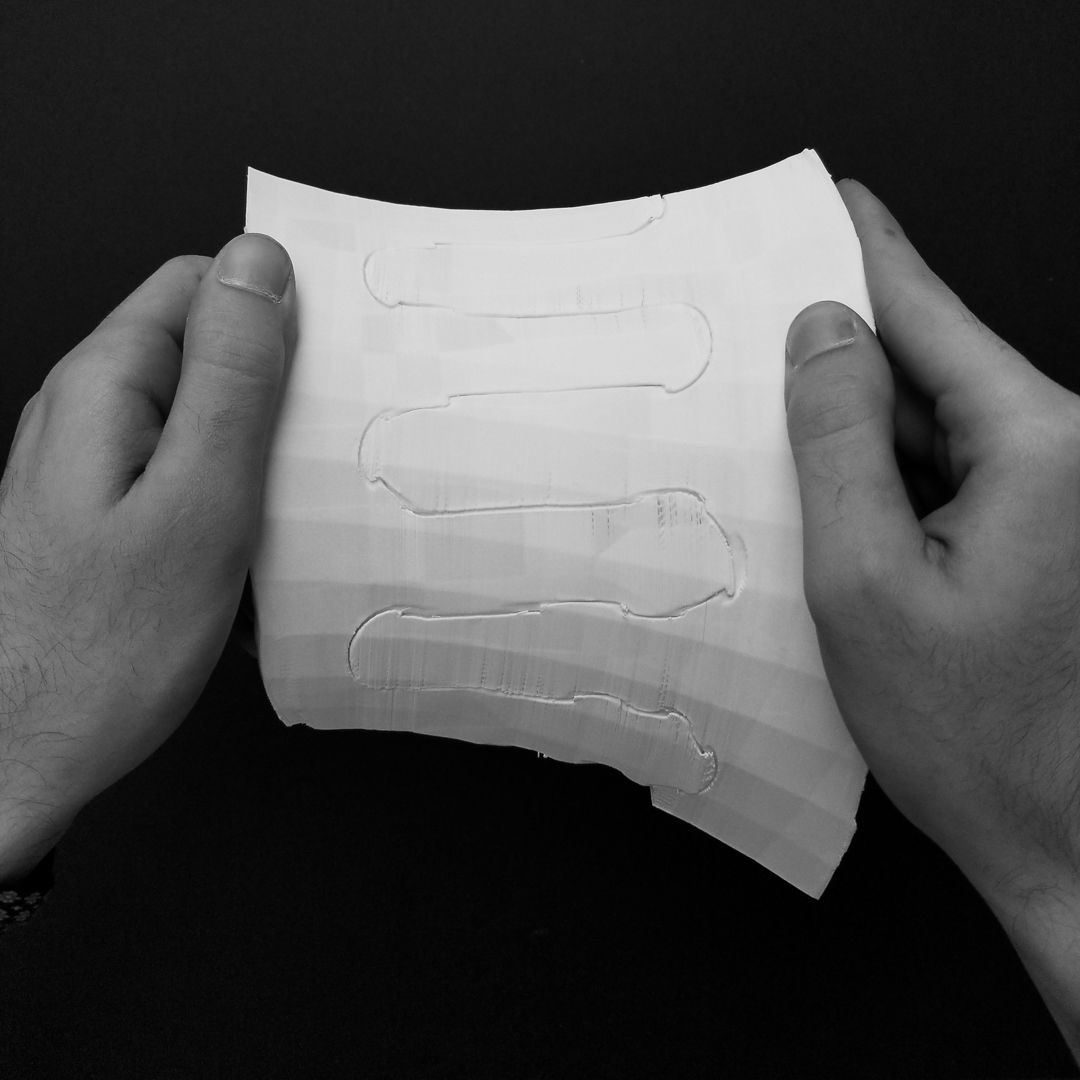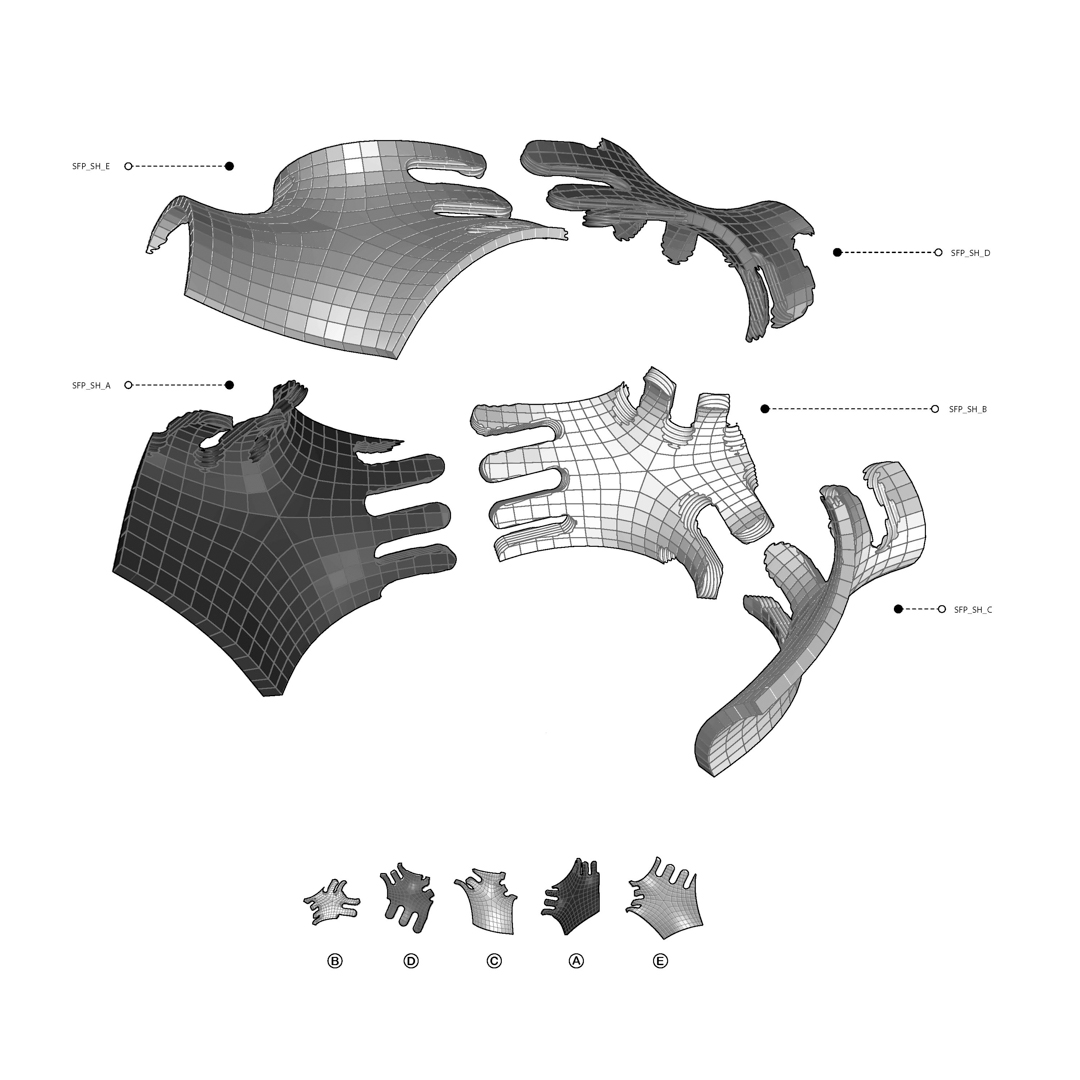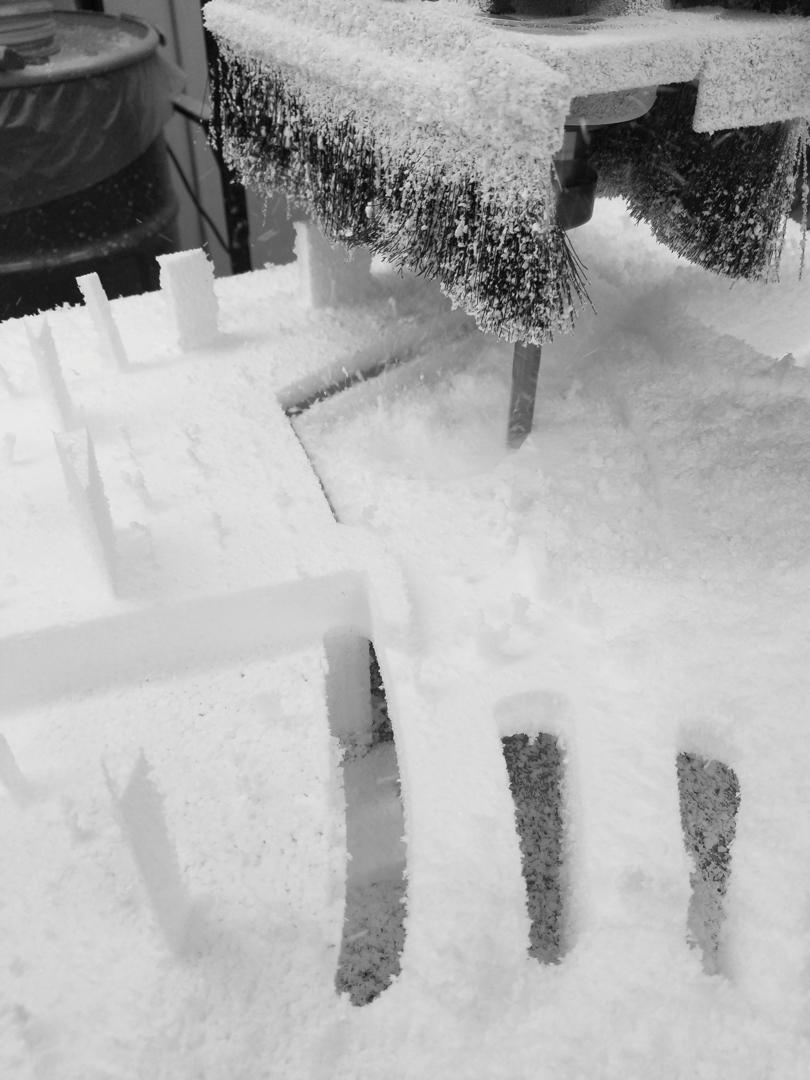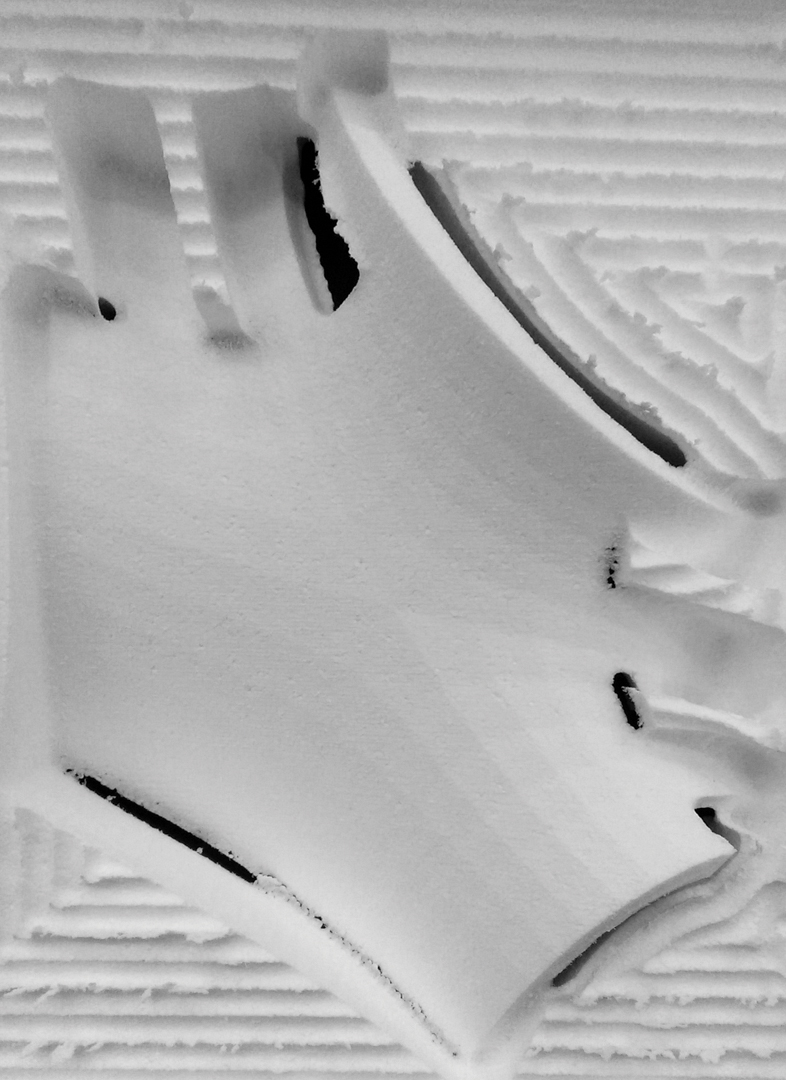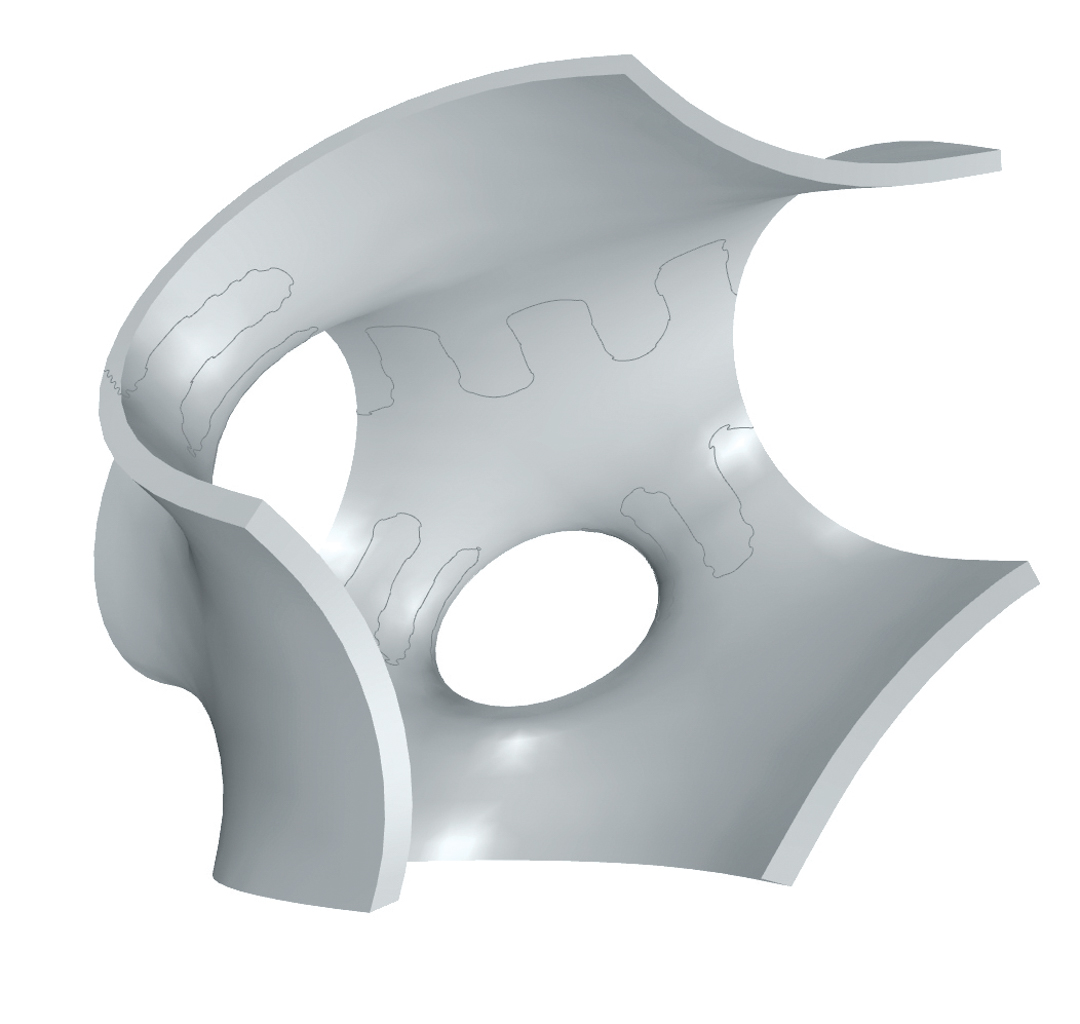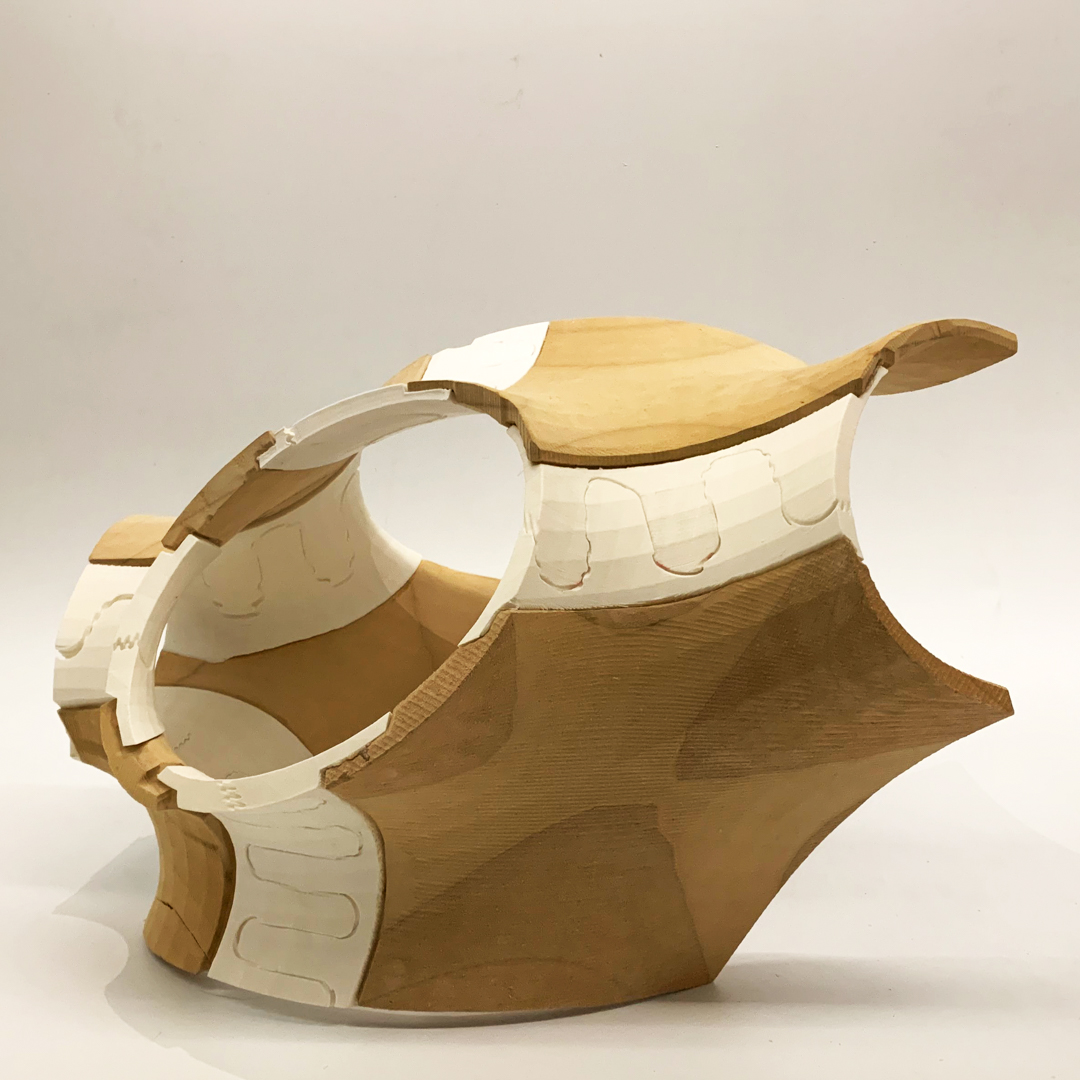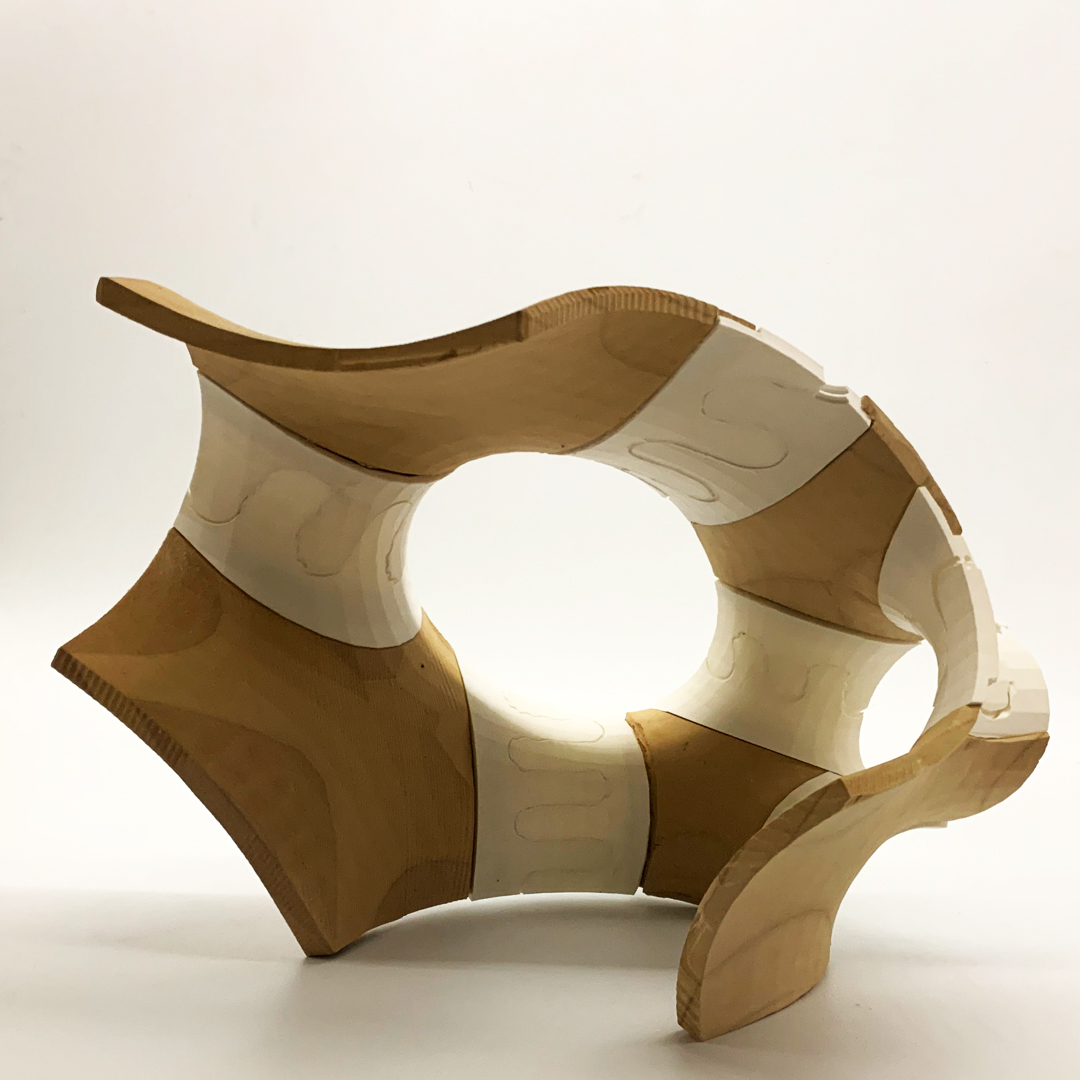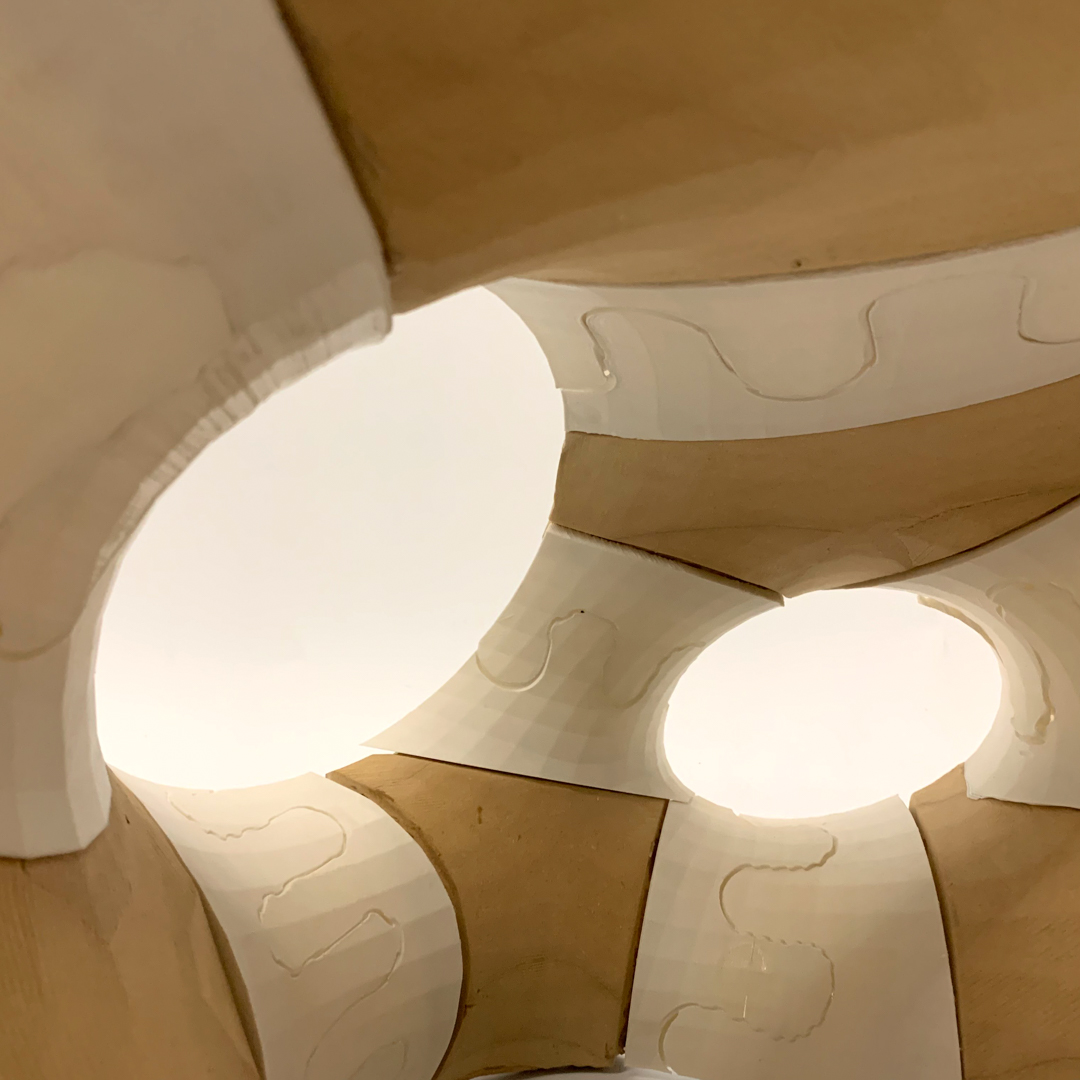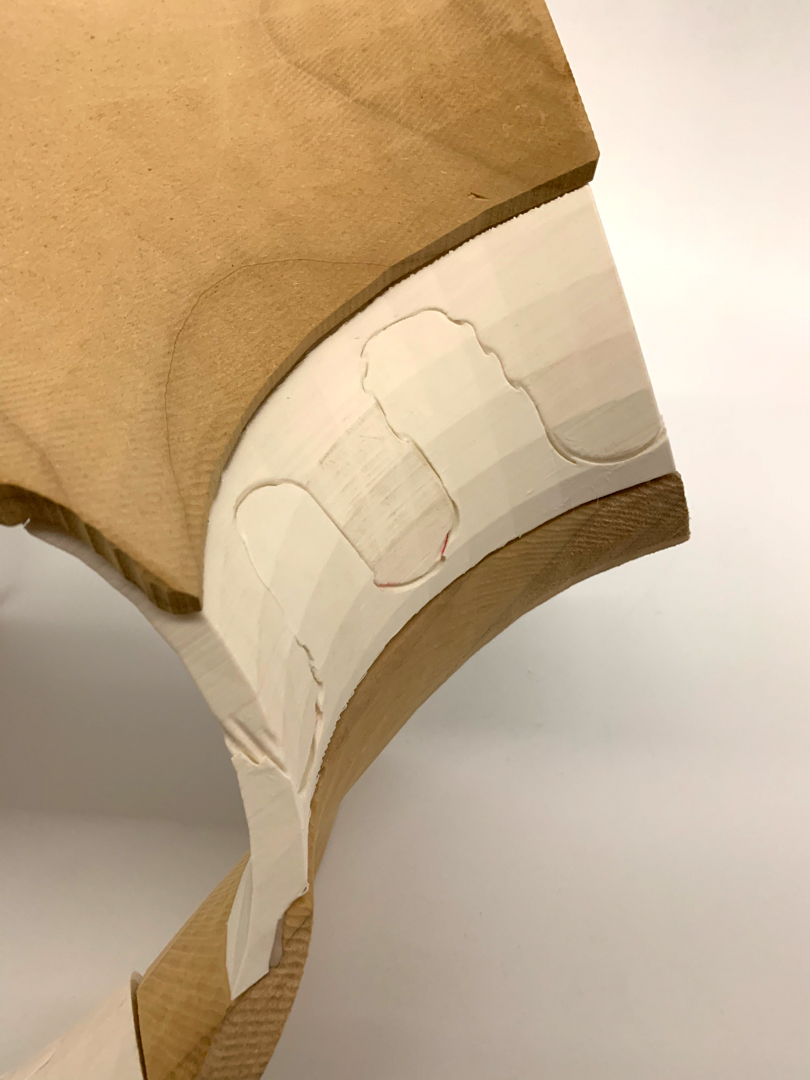 [Credits]:
Principal: Haresh Lalvani
CES Researcher: Robinson Strong
Student Research Assistants: Ahmad Tabbakh, Kevin Harris