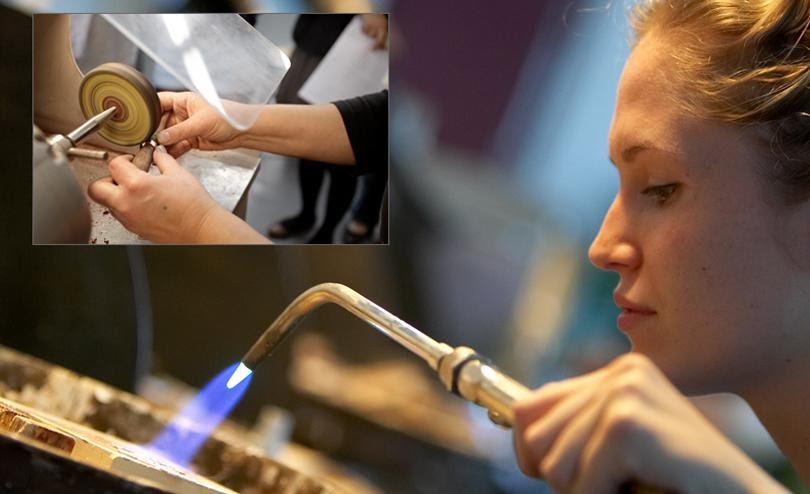 Take your jewelry making practice to the next level with a suite of courses designed to help you acquire increased design proficiency and strategies to bring your creations to market.
You're invited! Information Session on Zoom: Monday, September 26, 2022, 6:30PM
Eastern.

Registration is free on Eventbrite. Zoom link will be shared via confirmation email before
the session.
All non-studio courses are currently offered online. Most students complete the program over three terms. Courses can be taken individually. Click on the Jewelry Design & Marketing Certificate link and then click on course titles to see detailed descriptions, dates, faculty bios, location and prices. Students will earn a certificate upon successful completion of all required courses.
Approximate cost of the certificate is $4735.
Certificate Requirements (select five plus one elective)
Make Wearable Art: Beginner Jewelry Fabrication (Studio course, take first)
Advanced Jewelry Fabrication (Beginner Fabrication course is a required prerequisite or permission from the instructor.)
Jewelry Branding and Marketing
Jewelry Design + Development
Jewelry Design History and Current Trends (elective)
Jewelry Casting (elective)
RHINO for Jewelry: Computer-Aided Design and 3-D
For advisement contact: