PrattMWP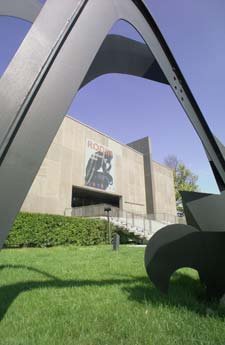 The Utica campus is home to our affiliate campus, PrattMWP, where PrattMWP students complete the first two years of their Bachelor of Fine Arts degree in Fine Arts, Communications Design, Photography or Art and Design Education at Pratt's beautiful Central New York campus before fulfilling their degree requirements at Pratt in Brooklyn. Students are prepared for their careers through instruction in the renowned "Pratt curriculum," the same academic plan and quality instruction offered on the Brooklyn campus. The Museum of Art on campus offers 20 galleries featuring selections from the permanent collection and exhibitions of works from major collections worldwide. Find out about the more than 25,000 American and European 18th-, 19th-, and 20th-century paintings and 19th-century decorative arts shown in the Philip Johnson-designed museum and Fountain Elms, a refurbished 1850s mansion and original home of MWPAI's founders. To apply, simply check off MWP on Pratt's application.
The Delaware College of Art and Design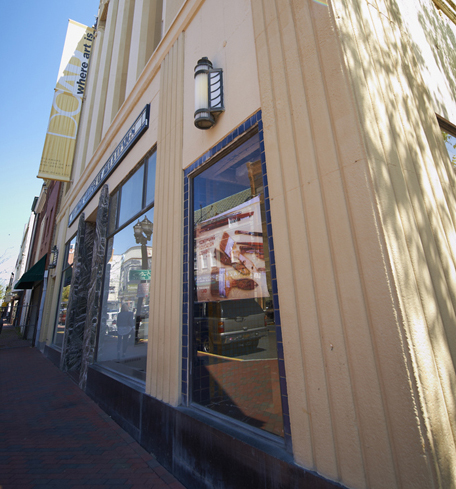 In 1996, Pratt Institute and the Corcoran College of Art and Design came together in an innovative partnership that forms the bedrock of Delaware College of Art and Design. This unique and important institution shares the traditions and extraordinary resources of professionalism, experience, and expertise that have made Pratt and the Corcoran world leaders in art and design education for over 100 years. Just as Pratt and Corcoran alumni have been prominent among those who have set our country's creative course throughout the 20th century, the graduates of DCAD are joining future alumni in shaping the visual arts in America as we enter the third millennium.

Pratt maintains an articulation agreement with DCAD, through which DCAD students who meet admissions criteria–agreed upon by both institutions–can complete their four-year degrees at Pratt. For more information, see the DCAD-Pratt Articulation Agreement.