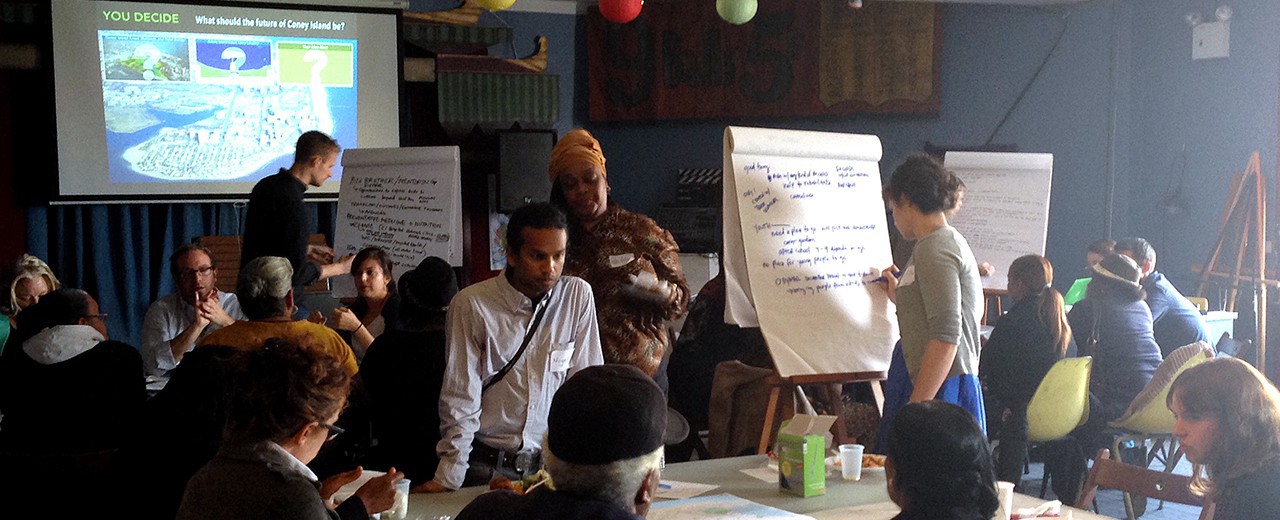 Pratt's accredited 60-credit City and Regional Planning program graduates practitioners with the technical, strategic thinking, and collaborative know-how to plan and implement equity-building improvements for neighborhoods, cities, and metropolitan areas.
Students are admitted to the City and Regional Planning program in Spring and Fall semesters. Merit scholarships are available to students who demonstrate significant aptitude for the program. Scholarship award decisions are made at the same time as admissions decisions and do not require an additional application. Students who enter the program with either a five-year architecture degree or a prior masters degree can be awarded up to 15 credits of advanced standing, equivalent to a full semester of coursework. Students with prior work experience related to planning may also be eligible for work credits, pending review.
As one of four programs inside the Graduate Center for Planning and the Environment, the City and Regional Planning program has an emphasis on equity in planning and multidisciplinary collaboration. To learn more about our approach and community impact visit the Research and Impact page.
The City and Regional Planning program at Pratt ranks fourth nationally among master's degree-granting institutions that do not also grant PhDs and 9th in the Northeast region. (Rankings according to Planetizen Guide to Graduate Urban Planning Programs, 6th ed.—the only comprehensive ranking and listing of graduate urban planning programs available.)
The challenges facing 21st century cities require an integrative approach that balances city and community, long-term vision, and DIY action. The role of a Pratt planner extends far beyond zoning regulation. Over are the days when the planner was an objectively removed technical assistant. Our place in the political spectrum defines who we are as planners, preservationists, placemakers and sustainability experts—in content and process—and informs our notions of how change can take place. What we do is overtly political even if we may not always speak of our work in these terms.
Faculty, students, alumni, and administrators engaged in a participatory process in 2019 to produce the City and Regional Planning program's Strategic Plan, which lays out the goals and objectives of the program for the next six years.
Upcoming Information Sessions and Open Houses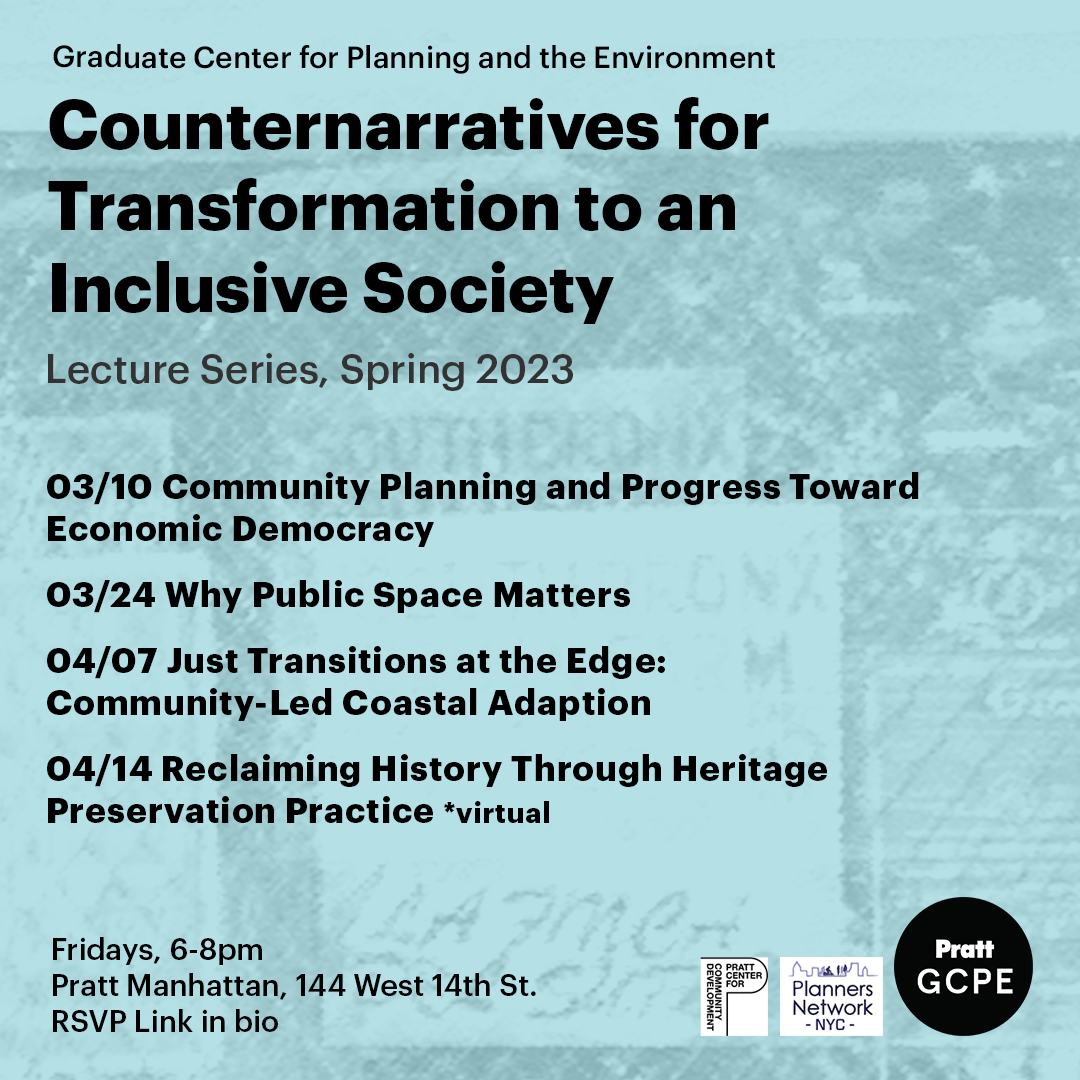 March 10 – April 14, 2023 6:00 PM – 8:00 PM
Pratt Manhattan, Room 201, 144 West 14th St
Event