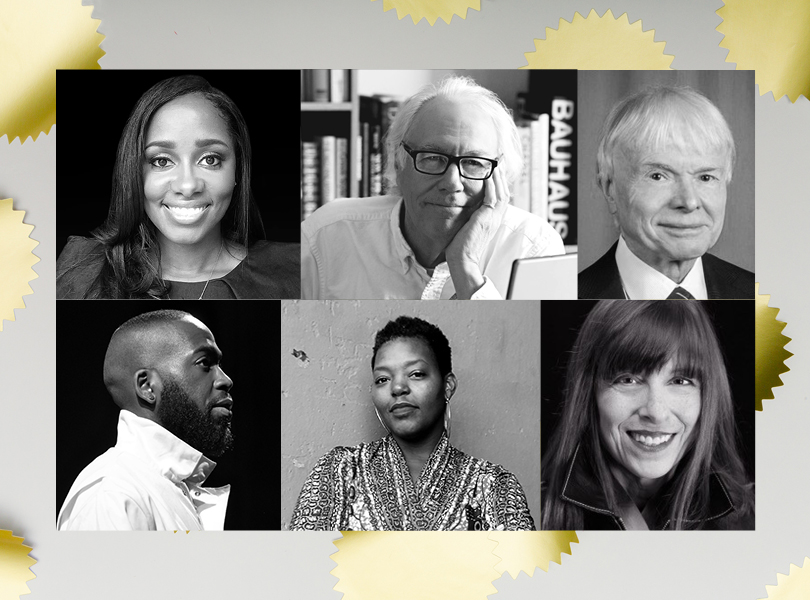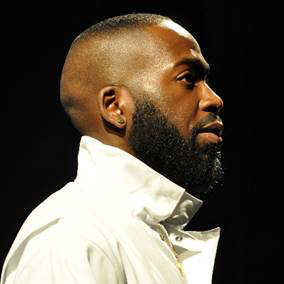 Derrick Adams, BFA Art and Design Education '96 (School of Art)
Derrick Adams is a Brooklyn–based multidisciplinary artist working in performance, video, sound, paint, textile- and paper-based collage, and multimedia sculpture. His practice is rooted in deconstructivist philosophies such as the fragmentation and manipulation of structure and surface, and the marriage of complex and improbable forms. Through these techniques, Adams examines the force of popular culture and the media on the perception and construction of self-image. Adams received his MFA from Columbia University and his BFA from Pratt Institute. He is an alumnus of the Skowhegan School of Painting and Sculpture, the Sharpe-Walentas Studio Program, and is the recipient of the Joyce Alexander Wein Artist Prize, the Louis Comfort Tiffany Award, the S.J. Weiler Award, and an Agnes Martin Fellowship. He has exhibited and/or performed at MoMA PS1, Brooklyn Museum of Art, PERFORMA, Studio Museum in Harlem, Brooklyn Academy of Music, California African American Museum, Metropolitan Museum of Art, and Museum of Arts and Design, among other notable galleries and institutions. Adams's work is in the permanent collections of Studio Museum in Harlem, Virginia Museum of Fine Arts, Birmingham Museum, Metropolitan Museum of Art, and Whitney Museum of American Art.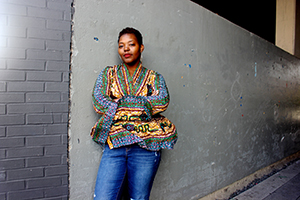 Mahogany L. Browne, MFA Writing '16 (School of Liberal Arts and Sciences)
Mahogany L. Browne is a writer, organizer, and educator. Currently the Artistic Director of Urban Word NYC (as seen on HBO's Brave New Voices), Browne has received literary fellowships from Air Serenbe, Cave Canem, Poets House, and Rauschenberg. Browne is the author of several books, including Redbone (nominated for NAACP Outstanding Literary Works) and Dear Twitter: Love Letters Hashed Out Online in 140 Characters or Less, recommended by Small Press Distribution and About.com Best Poetry Books of 2010. Browne is the author of best-selling illustrated book Black Girl Magic (Roaring Press/Macmillan) and co-editor of The Break Beat Poets: Black Girl Magic anthology. She is founder of the Women Writers of Color Reading Room, born on Pratt Institute's Brooklyn campus in 2014, and has produced two years of social justice and arts programming for BLM@Pratt. Browne currently teaches at Pratt and Adelphi University and facilitates performance poetry and writing workshops throughout the country. Browne is the publisher of Penmanship Books, curator of the Nuyorican Poets Café Friday Night Slam, graduate of Pratt's MFA Writing and Activism program, and a Mellon Research awardee. Video: pbs.org/newshour/brief/172844/mahogany-l-browne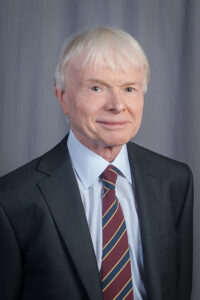 Thomas J. Hughes, BME '65; MME '67 (School of Engineering)
Thomas J.R. Hughes holds BE and ME degrees in Mechanical Engineering from Pratt Institute and an MS in Mathematics and a PhD in Engineering Science from the University of California at Berkeley. He taught at Berkeley, Caltech, and Stanford before joining the University of Texas at Austin in 2002. He is an elected member of the U.S. National Academy of Sciences, the U.S. National Academy of Engineering, the American Academy of Arts and Sciences, the Academy of Medicine, Engineering, and Science of Texas, and a Foreign Member of the Royal Society of London, the Austrian Academy of Sciences, and the Istituto Lombardo Accademia di Scienze e Lettere. Dr. Hughes has received honorary doctorates from the universities of Louvain, Pavia, Padua, Trondheim, Northwestern, and A Coruña. He is one of the most widely cited authors in computational mathematics and engineering science. He has received the Huber Prize and Von Karman Medal from ASCE, the Timoshenko, Worcester Reed Warner, and Melville Medals from ASME, the Von Neumann Medal from USACM, the Gauss-Newton Medal from IACM, the Computational Mechanics Award of the Japan Society of Mechanical Engineers, the Grand Prize from the Japanese Society of Computational Engineering and Sciences, the Computational Mechanics Award of the Japanese Association for Computational Mechanics, the Humboldt Research Award for Senior Scientists from the Alexander von Humboldt Foundation, the AMCA Award for an International Scientific Career from the Argentinian Association for Computational Mechanics, the Wilhem Exner Medal from the Austrian Association für SME (Öesterreichischer Gewerbeverein, OGV), and the SIAM/ACM Prize in Computational Science and Engineering. He has also received ASCE's highest honor, election to Distinguished Member. Dr. Hughes has delivered numerous distinguished named and plenary lectures at international congresses. He has been a multiple plenary lecturer at World Congresses of Computational Mechanics, and U.S. National Congresses of Computational Mechanics. He has also been a plenary lecturer at the International Congress of Mathematicians (ICM), in Hyderabad, India, in 2010, representing the field of numerical analysis. Dr. Hughes was only the second engineer to have ever been invited to deliver a plenary lecture at an ICM in its more than one hundred year history, the first being Theodore von Karman in 1928. The Special Achievement Award for Young Investigators in Applied Mechanics is an award given annually by the Applied Mechanics Division of ASME. In 2008, this award was renamed the Thomas J.R. Hughes Young Investigator Award. In 2012, the Computational Fluid Mechanics Award of the United States Association for Computational Mechanics was renamed the Thomas J.R. Hughes Medal.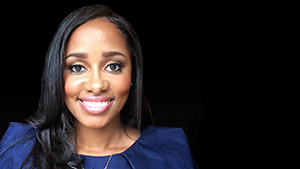 Pascale Sablan, BArch '06 (School of Architecture)
Pascale Sablan, AIA, NOMA, LEED AP, as Senior Associate at S9 ARCHITECTURE, joined a team of designers and architects dedicated to giving form to the client's pragmatic needs, with a unique design approach rooted in "modern contextualism" and inspired by urban narratives. With more than eleven years of experience, she has been on the design team for a variety of mixed-use, commercial, cultural, and residential projects in the US, Saudi Arabia, India, Azerbaijan, Japan, and UAE. Her project approach is inspired by urbanism, technology, and sustainable design strategies. Sablan is past president of the New York chapter of the National Organization of Minority Architects (NOMA), serves on the NOMA national board as Northeast Regional Vice President and historian, is a member of the American Institute of Architects (AIA) Diversity and Inclusion Committee and the AIA National Planning Committee for the 2018 Design Justice Summit, and is a board trustee for The Mary Louis Academy, a private Catholic college preparatory academy in Queens. She has been recognized for her contributions to the industry with several awards and honors, including the Emerging New York Architect Merit Award–AIA New York and the NOMA Prize for Excellence in Design (Unbuilt) for her redesign of the Association of Haitian Physicians Abroad School Campus in Cap-Haïtien, Haiti, which was destroyed in the 2010 earthquake. Sablan was recently selected as a 2018 AIA Young Architects Award recipient and was featured in the CTBUH research paper "Ratios: Voices of Women in the Tall Building World" in the same company as Jeanne Gang and Zaha Hadid. She was named among Building Design+Construction's 40 Under 40 and was featured on the cover of the September 2017 issue of their magazine. In keeping with her belief that representation matters, Sablan has given lectures at universities and colleges all over the US, such as Columbia University, Georgia Technical College, Tuskegee University, Pratt Institute, Parsons The New School, Madison Area Technical College, and California Polytechnic State University. Sablan curated the SAY IT LOUD exhibition at the Center for Architecture and the United Nations in New York City, featuring more than 20 distinguished minority designers. Sablan holds a Bachelor of Architecture from Pratt Institute and a Master of Science in Advanced Architectural Design from Columbia University. Sablan is the 315th living African-American female architect in the US to attain her architecture license. As of 2017, there were only 400 women who hold this distinction.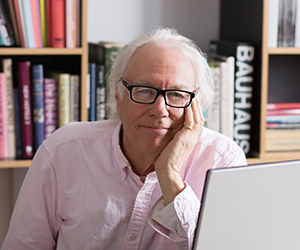 Tucker Viemeister, BID '74 (School of Design)
Called the "most industrious designer," Tucker Viemeister thrives on collaboration and working in all scales of 3D and 2D in exhibitions, architecture, graphics, new media, branding, and strategy. He is most famous for OXO Good Grips kitchen tools that conceived "universal design" designed at Smart Design, the company he helped found in 1979. He also founded the Lab at Rockwell Group, was EVP of Razorfish, and Director of Special Projects with Ralph Appelbaum Associates and Thinc, and he is now designing the Shanghai planetarium with Xenerio. He is Vice President of the Architectural League and a Fellow of the Industrial Design Society of America. Viemeister was dubbed "industrial design's elder wunderkind" ("America's Hottest 40" ID '95) and "guru" (BusinessWeek '97) when he founded frogdesign's New York office. Then, "scruffy brand-meister" (Architect's Newspaper '06), a "living design innovator" (New York Magazine '07), "whiz-kid" (eater.com '09), "star of design" (D&D '11), one of 125 Pratt icons ('12), "industrial demigod" (New York Magazine '14), and was voted one of 50 most notable members of the IDSA ever ('16). Viemeister teaches at Parsons; his work is in MoMA; he holds 32 US utility patents; and his father, Read Viemeister '43, who also received Pratt's Alumni Achievement Award in 1995, named him after the car he helped design.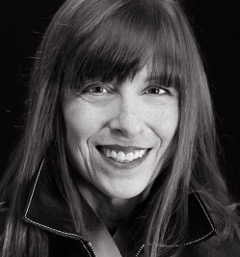 Margot Williams, MSLIS '80 (School of Information)
Margot Williams is Research Editor for Investigations at The Intercept. Her career at The Washington Post, The New York Times, NPR and the International Consortium of Investigative Journalists is one of the most respected in the investigative reporting world. During 14 years at The Washington Post, Williams was a member of two Washington Post Pulitzer Prize-winning teams, for a 1998 investigation of D.C. police shootings of civilians and then again in 2001 for national coverage of terrorism. In the aftermath of 9/11, at The Washington Post and later at The New York Times, she investigated the network of jets and shell companies involved in the transport of terrorism suspects among secret prisons around the globe. In 2011, she analyzed the Guantánamo documents leaked by Chelsea Manning for NPR and The New York Times. At The Intercept, she reports on national security and surveillance. In 2017, "Trial and Terror," a database and article series by Williams and Trevor Aaronson about terrorism prosecutions since 9/11, won the University of Florida Award for Investigative Data Journalism and the National Headliner Award for Web or Interactive Project. More recently, she has appeared as a background actor in the Showtime series Homeland, fulfilling a longtime goal.