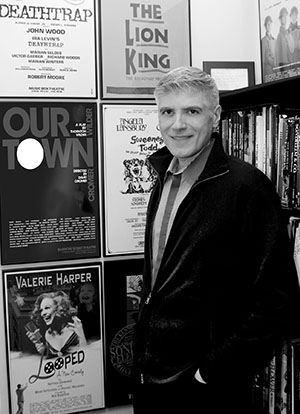 Frank Verlizzo
B.F.A. Communication Design (Illustration) '72
Frank "Fraver" Verlizzo has left an indelible mark on the American theater landscape. Dubbed "the theatre poster legend" and "designer of some of modern theatre's greatest show posters" by Playbill, Verlizzo has created poster art for over 300 Broadway, off-Broadway, regional, and international productions. His work includes some of the most memorable designs in theater history, such as the art for The Lion King, Sweeney Todd, Deathtrap, Our Town, and Sunday in the Park with George.
In 1987, Verlizzo's designs garnered him a Special Drama Desk Award for "consistently inspired artwork for theatrical productions," an honor never before bestowed in the area of theatrical advertising. In 2002, Verlizzo's association with many of the works of Stephen Sondheim led the Kennedy Center to commission him to design all nine pieces of poster art for their Sondheim Celebration.
In 2010, The New York Public Library for the Performing Arts at Lincoln Center presented a retrospective exhibit of his posters in celebration of his illustrious career. That same year, Verlizzo launched his own boutique design firm, FraverDesign, after serving in roles ranging from creative art director/vice president to managing partner/co-creative director at virtually every major theatrical advertising agency.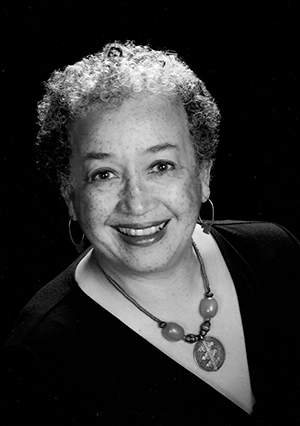 Lillian E. Benson, ACE
B.F.A. Art and Design Education
Lillian E. Benson is a television, video, and feature film editor whose professional work over the past four decades has garnered five Emmy nominations, four Peabody Awards, and numerous other honors.
She is currently editing another season of NBC's Chicago Med, and in 2015, she worked on Oprah Winfrey's Greenleaf. Benson's documentary film editing credits include Maya Angelou: And Still I Rise, a 2016 official selection at the Sundance Film Festival; Get in the Way: The Journey of John Lewis; Frontline's God in America; and "Wounded Knee," the closing episode of We Shall Remain, a series on Native American history produced by WGBH. Her independent feature film editing credits include All About You, directed by Christine Swanson; Au Pair Chocolat; Soliloquy; and Alma's Rainbow.
Benson made her directorial debut with All Our Sons: Fallen Heroes of 9/11, a documentary about the firefighters of color who died at the World Trade Center. She just completed her second film, Amen: The Life and Music of Jester Hairston.
In addition to working as a filmmaker, Benson is an adjunct professor at the University of Southern California, and she has been a guest lecturer at Columbia College Hollywood; New York University; Stanford University; the American Film Institute; University of California's Los Angeles, Santa Barbara, and Berkeley campuses; Xavier University; Converse College; Tufts University; City College of New York; and the Brooklyn Museum. She is the first African-American female member of American Cinema Editors and serves on its board of directors.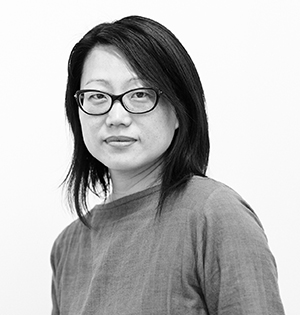 Jean Shin
B.F.A. Painting '94
M.S. Art History & Criticism '96
Jean Shin is renowned for her site-specific installations that transform everyday objects into elegant expressions of identity and community engagement. Shin has had her work exhibited in over 150 major museums and cultural institutions, including solo exhibitions at the Museum of Modern Art in New York; The Fabric Workshop and Museum in Philadelphia; the Smithsonian American Art Museum in Washington, D.C.; the Scottsdale Museum of Contemporary Art in Arizona; and Crow Collection in Dallas. Her works have been on view at The Museum of Fine Arts, Houston; the Museum of Fine Arts, Boston; Asia Society; New Museum; the Brooklyn Museum; the Queens Museum; the Museum of Arts and Design; and The Barnes Foundation; among other prestigious museums. In spring 2018, she will have a solo exhibition at the Philadelphia Museum of Art.
An accomplished artist practicing in the public realm, Shin also realizes large-scale, permanent installations commissioned by major public agencies on the federal level, as well as city and arts-for-transit programs. She recently completed a landmark commission for the MTA's Second Avenue Subway at the 63rd Street station in New York City.
She has received numerous awards in recognition of excellence, including two New York Foundation for the Arts Fellowships in Architecture/Environmental Structures (2008) and in Sculpture (2003), the Korea Arts Foundation of America Award, a Pollock-Krasner Foundation grant, an Asian Cultural Council Fellowship, and a Louis Comfort Tiffany Foundation Biennial Competition Award. Her works and interviews have been featured in many publications, including Art in America, Sculpture magazine, ARTnews, Frieze magazine, Flash Art, Tema Celeste, Hyperallergic, Artsy, The Brooklyn Rail, and The New York Times. Shin is an Adjunct Professor of Fine Arts at Pratt.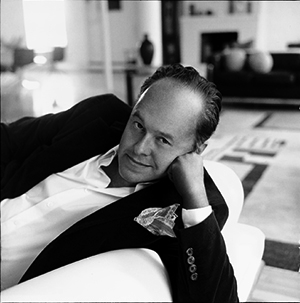 Charles Churchward
B.F.A. Communications Design '71
Charles Churchward is a renowned art and design director in the publishing world. Churchward has spent almost 40 years in the magazine world and has also produced and written books, magazine articles, advertising, posters, and catalogs, and lectured on related subjects. He is known for his collaborations with many well-known, high-profile editors, designers, photographers, and artists, including Tina Brown, Anna Wintour, Annie Leibovitz, Herb Ritts, Helmut Newton, Irving Penn, Arthur Elgort, Mario Testino, Steven Meisel, Steven Klein, Jonathan Becker, Patrick Demarchelier, Tim Walker, Raymond Meier, and François Halard.
Churchward is renowned for his design direction for Condé Nast of both Vogue and Vanity Fair, as well as his work on House & Garden, Mademoiselle, and Teen Vogue. He has also designed and art directed for The New York Times Magazine, Ms., and The Herald, a New York City newspaper. He also created and authored the books Herb Ritts / The Golden Hour and It's Modern; directed and designed Then / The Photographs of Alexander Liberman; and art directed Vogue Living: Houses, Gardens, People; The World in Vogue: People, Parties, Places; and Extreme Beauty in Vogue. He also made substantial contributions to The American Century by Harold Evans, In Vogue by Norberto Angeletti and Alberto Oliva, and a book of photographs of Florida in the 1980s by Nathan Benn, to be published in 2018.
Among the awards for design and publishing Churchward has received over the years is the Herschel Levitt Award, presented to him by Pratt Institute in 2001.
William Porter
M.I.D. '58
Bill Porter served for three decades as studio chief designer at General Motors, where he worked from 1957 until his retirement in 1996. He played a seminal role in the history of American muscle car design, having made his mark with the 1968 Pontiac GTO and 1970–1973 Pontiac Firebird 400. His impact on auto design continued into the 1990s with the 1997 Buick Park Avenue. Other impressive cars on his design roster include the Trans Am, the 1985 Buick Electra T-Type, the 1991 Buick Park Avenue, and the 1995 Buick Riviera.
Bill received his fine arts education from the University of Louisville, followed by a stint in the Army. After working as a neon sign designer, he attended Pratt Institute to earn his master of industrial design. It was while he was at Pratt that he was discovered by General Motors and did a summer internship in 1957 at the Tech Center in Warren, Michigan. That fortuitous appointment would lead to a 39-year career as a top designer at General Motors.